Missing Black
When you love your pet, they will stay forever in your heart!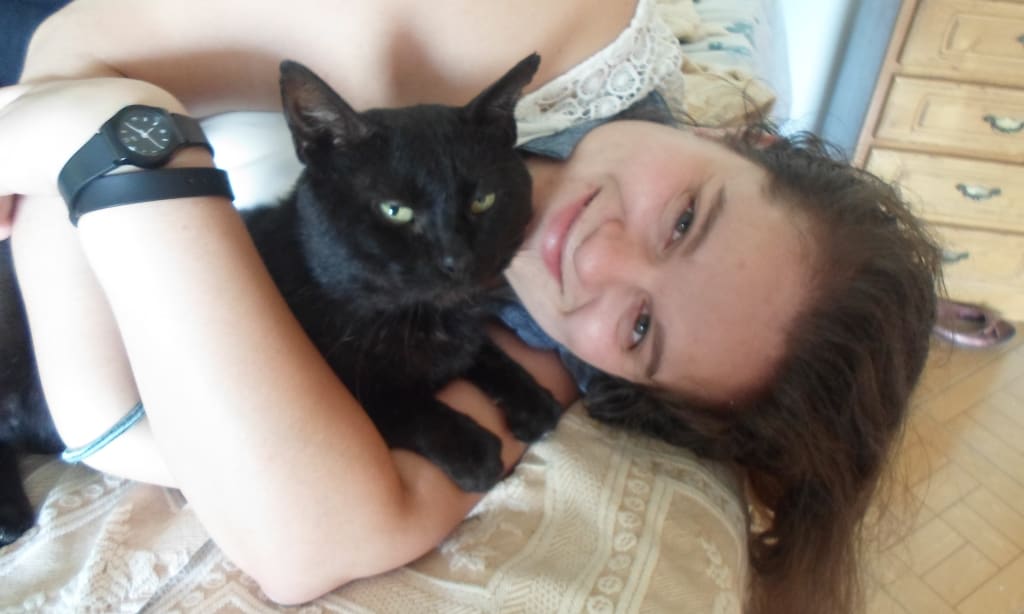 "Pretinho" and myself. Memories from 2015.
Your journey started elsewhere,
We were happily bringing you home,
You were in my sister's arms, unaware
About what your new life would become!
🐾
When I close my eyes, I could almost see you,
You are the darkness that I love the most!
Once upon a time, I could hug you,
Today I will only miss you dearly.
🐾
You taught me the courage to love more,
With your knowledge, I came this far.
It was so hard to see you sick,
I can't even start to say how much I adore
Every battle that we got together!
🐾
You were poisoned, lived it through!
I don't know myself but I know you.
Every hour of that time we were connected
And we won that battle, our love was perfected!
🐾
For some years I've smile with you,
You showed me how much I can do!
Year after year we both had a smile.
But nothing is eternal,
Our happiness only took a while
To get to the real battle that became ephemeral.
🐾
But that war was missed by the second,
You never stopped fighting until you lost it all.
You are together with me today,
You live through my life and my smile!
🐾
Never stop fighting, Pretinho.
I will never stop trying to live life like you.
Even when the war is lost all battles are worth fighting for!
About the Creator
Poetry, facts, and fiction. ✏️
A Portuguese writer with an ocean of content.
News @ sofiaduarte.com
Reader insights
Be the first to share your insights about this piece.
Add your insights