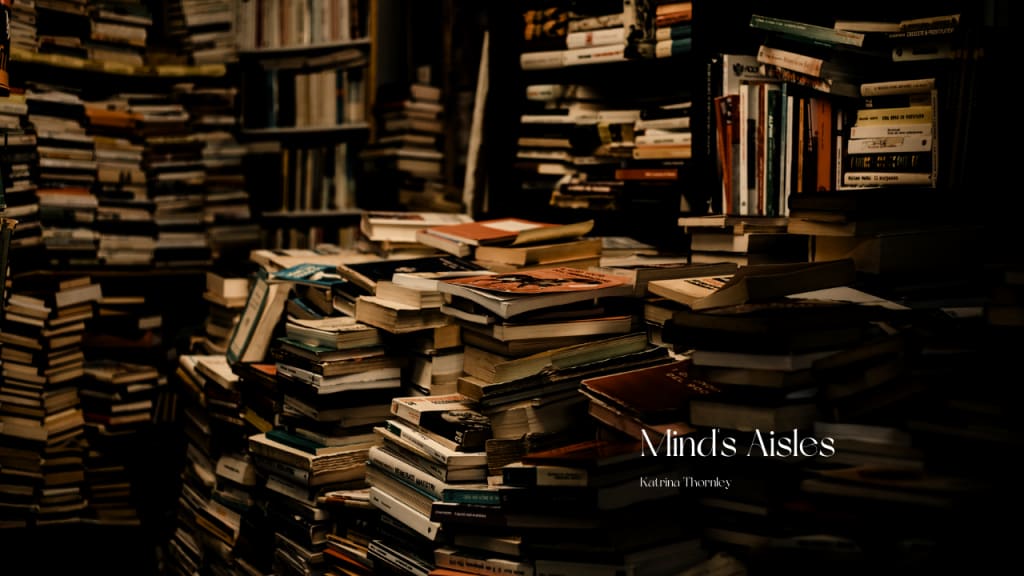 The aisles thin
Growing dark and dank
Dust littered shelves
Broken fragments
Books without spines
Half torn titles,
Loose pages flutter
Unsure of their place
In the categorized mess-
A piece of a plot
Still standing unsolved,
Loose characters fluttering by
Paper airplanes formed and tossed
Through air to stick or crash
Upon the shelves
Among thick volumes
And thin typed chapters
With their endings torn to shreds
To be used as confetti
When one of their brethren is found
Remembered and stored
In a location suddenly obvious
To a mind left wandering
Aisles they created
To make sense of a formed disaster
Years in the making-
Momentarily paused
As reflection stares back
With creased forehead
And studious eyes,
Clenched lips and fidgeting fingers-
That suddenly reach and grip
The sides of the mirror,
Pry from wall
With broken nails-
And store it upon the shelf
Behind a line of books
Never to be read-
Hoped to burn.
Katrina Thornley is a nature poet. novelist, and freelance journalist that resides in Rhode Island. She has two poetry collections currently published, a novel, as well as a short story anthology. Her poetry collections "Arcadians: Lullaby in Nature" and "Arcadians: Wooden Mystics" were inspired by a local park and life in her small rural town. You can find them on Amazon now!
Interested in finding more reads? Click here for more information!
About the Creator
Katrina Thornley is a Rhode Island based author and poet. You can find Arcadians: Lullaby in Nature and Arcadians: Wooden Mystics on Amazon now. Her debut novel Kings of Millburrow is now available!
Reader insights
Be the first to share your insights about this piece.
Add your insights