Me, Myself, I and You
"I sleep beneath the surface on the walls I face..."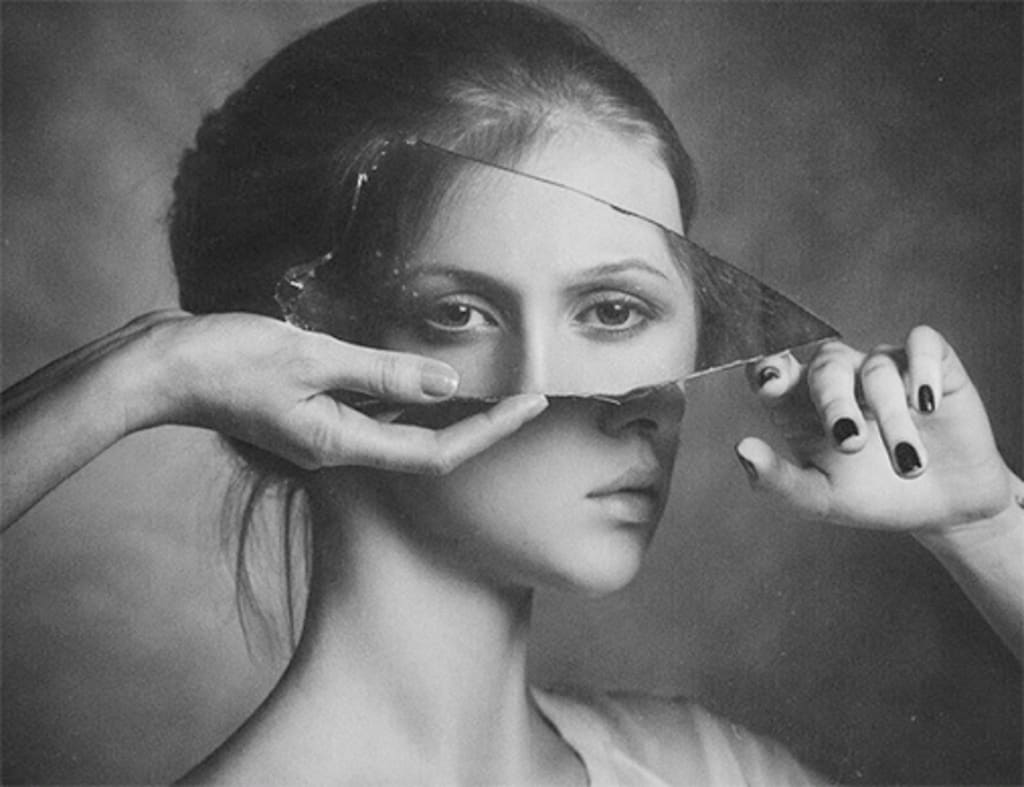 I sleep beneath the surface on the walls I face
Locked between a glass pool and a fragile place
My heart it thumps but when it breaks I shatter
And when I'm gone, you'll leave, I will never matter
I sleep beneath the surface, a crystal clear skin
The shards cut deep, bleed, covered by a bottle of gin
But hating him, reveling in this cold dark madness
It hurts me to say but I can only drink on the sadness
I sleep beneath a thin veneer of translucent bright white
And when the lights turn out, I can only endure the night
Each time, passerby, caution, be understanding and wise
Because deary as you travel, you change, you grow in size
I sleep beneath the wall you can only truly ever trust
But my dearest child, you anger at the truth I must thrust
Standing here is not easy, no doubt I hang here in sad silence
But my sweet child, what you don't like, you act only in violence
I sleep beneath a surface, with a hall full of mirrors
I laugh with the laughter and cry with the grievers
Be quiet, be careful, be aware I shudder and shake
But you'll only walk past I'm sure when I break
surreal poetry
About the author
Hey everyone, call me Nathan. I am a student at MSSU and I am a psychology major. I love to write stories and poetry and even essays.
Reader insights
Be the first to share your insights about this piece.
Add your insights