Lost Invitation
A poem reflective of the zeitgeist post-Pride Month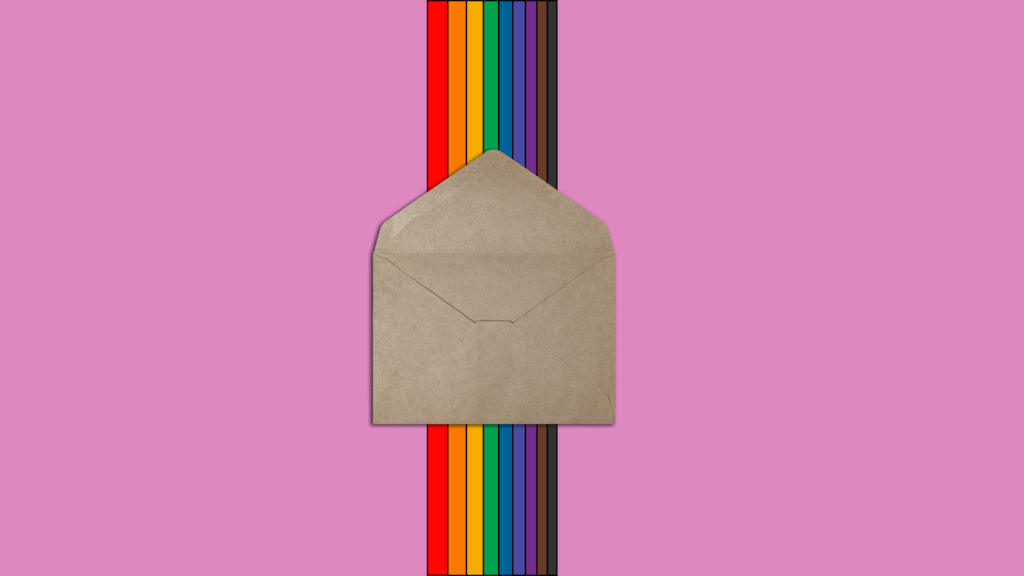 A glint diaspora, the streets in disarray lead us
all to slumber underneath the caving ceilings
and the crackling and clinking of the creeping
callous climate we've ignored as we
danced in silos with our lungs filled with
the crisp June air afloat glistening torsos
that
protected us from the vile inner-workings
of the gutter. Our limp wrists
washed aback effervescence and now its time to
wash away the filth and grime
the dashing white collars left on the marble
steps. Step-by-step, we know the protocol
the procedure, the groundwork laid by the
shouting dolls with snatched scarlet wigs whose
deaths are an expiry removed from the textbooks
and never relayed to their concerned
mothers. This year's lacuna
concludes with enshrined
gasped teenagers omitting their
names from the registration form.
Where is the pride found in
obliterated names and amounting
bills that no creditor badgers a phone
line for? Today's call
is a call to arms–bare arms
lined with scar tissue dating back to '69.
The influx and slew of televised verbiages
applauded by those whose parents
forced verses down their throats
will prevail if
we don't help regurgitate
all the generations that coagulate
the pathways to love. The pathways
that we've covered in shimmer
are now being gutted by the hands of a
vague yet intentional
agenda. Luckily, we've learned to float this
month and can lift up those who have
fallen oh so low
that they've dehumanized our
children to monsters
knowing very well that
god only made one mistake:
making us too beautiful to be mistaken
with 535 fiends
and nine narcissists
maddened by their lost invitation
to the parade.
social commentary
About the author
I am a writer and journalist born and raised in the El Paso, Texas and the Ciudad Juárez, Chihuahua, México, region. I write stories, blogs, essays, and prose that help myself and readers discover what it means to be human.
Reader insights
Be the first to share your insights about this piece.
Add your insights