Riot Dust
An empowering poem for all LGBTQ+ people during Pride Month and beyond.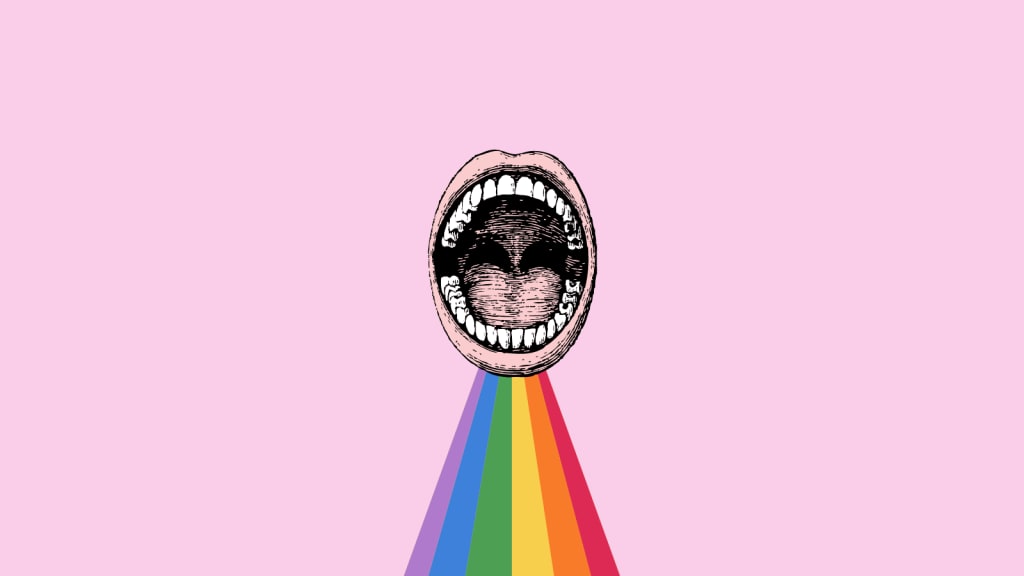 We strut down catwalks paved
by riot dust
particles, kween. It settled and—
when mixed with our poz
blood and untethered tears
cleaned up by our butch
sisters–became a red brick
wall which then turned into
a red wig snatched by armed
forces and only regained by
marches down the people's
throats. The stellar stilettos
chipped the steps
with a capital C when the masc
-ed men cheered from the
back. Your limp wrist
is a symptom of overly exuded
rage. And rage on. Raise
your flag over the heads of
the money mongers dressed
in shimmer and the archaic
Draconian governance slipping
you sleeping pills. Raise it
over the gasped mouths
at St. Patrick's and the
guns in Florida. We fly high
because our women blew
down doors with feverish
breathe-dragons setting
fire to the mall, reaching the
cowardly silent throne.
Riot dust in
your bleached hair, riot
dust on the mink you
wear. Riot dusk on your
nail polish and dangling
bracelets. Riot dust on
each nude pic, riot rust
on DL, riot dust on
each parched soul
who sacrificed brunch
so that we can relish
on hard seltzers.
There's riot dust everywhere.
Add a dollop to your
outfit and report for duty.
social commentary
About the author
I am a writer and journalist born and raised in the El Paso, Texas and the Ciudad Juárez, Chihuahua, México, region. I write stories, blogs, essays, and prose that help myself and readers discover what it means to be human.
Reader insights
Be the first to share your insights about this piece.
Add your insights