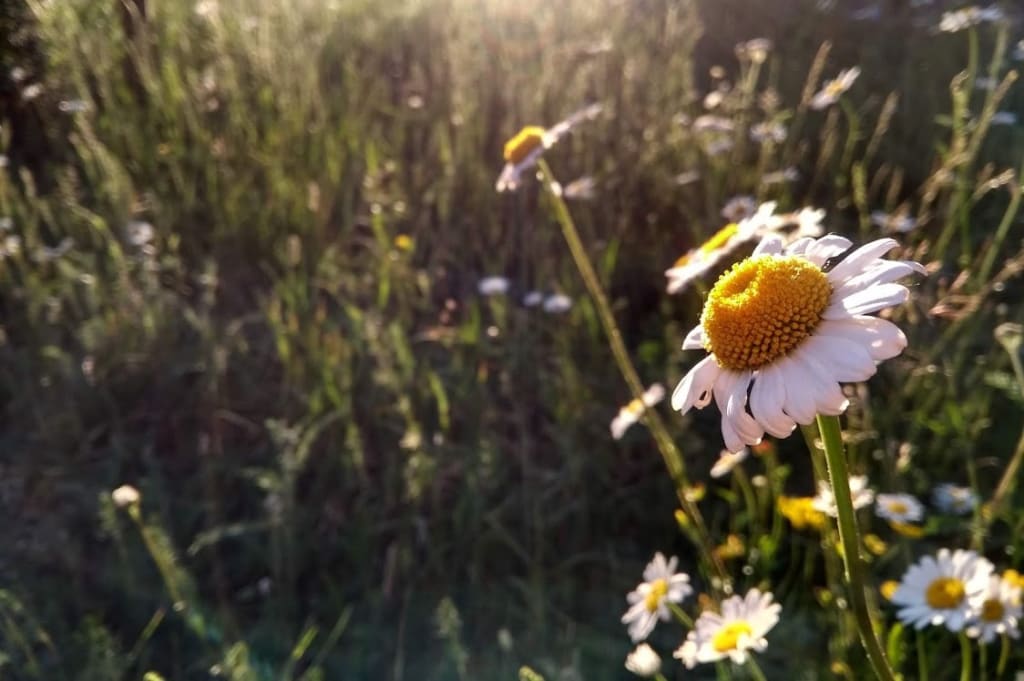 The lifeless, opaque air of yesterday is cut through;
iridescent shafts vanquish the old winter darkness
it is replaced by the tingling, humming breath of expectancy
dust notes dance in the awakened air,
to reverberate through all that before lay deep in rest,
and now rise to face the dawning light.
The blush in spring's cheeks returns,
as pigment floods the grey and cracked winter parchment
The earth reawakens to its neighbours;
spurring on tender lives that innocently clasp for the reborn sky
They are soon face to face, when a warm greeting is slowly returned.
In celebration the wakers assemble and together rise,
accompanied by an ovation of quivering notes and melodies
The message is spread; on a scale unimagined in those first pensive breaths.
Such shy introductions feel now a mere memory
for the close repartee and entwined ligneous limbs.