Life On The Moon
Life of an Alien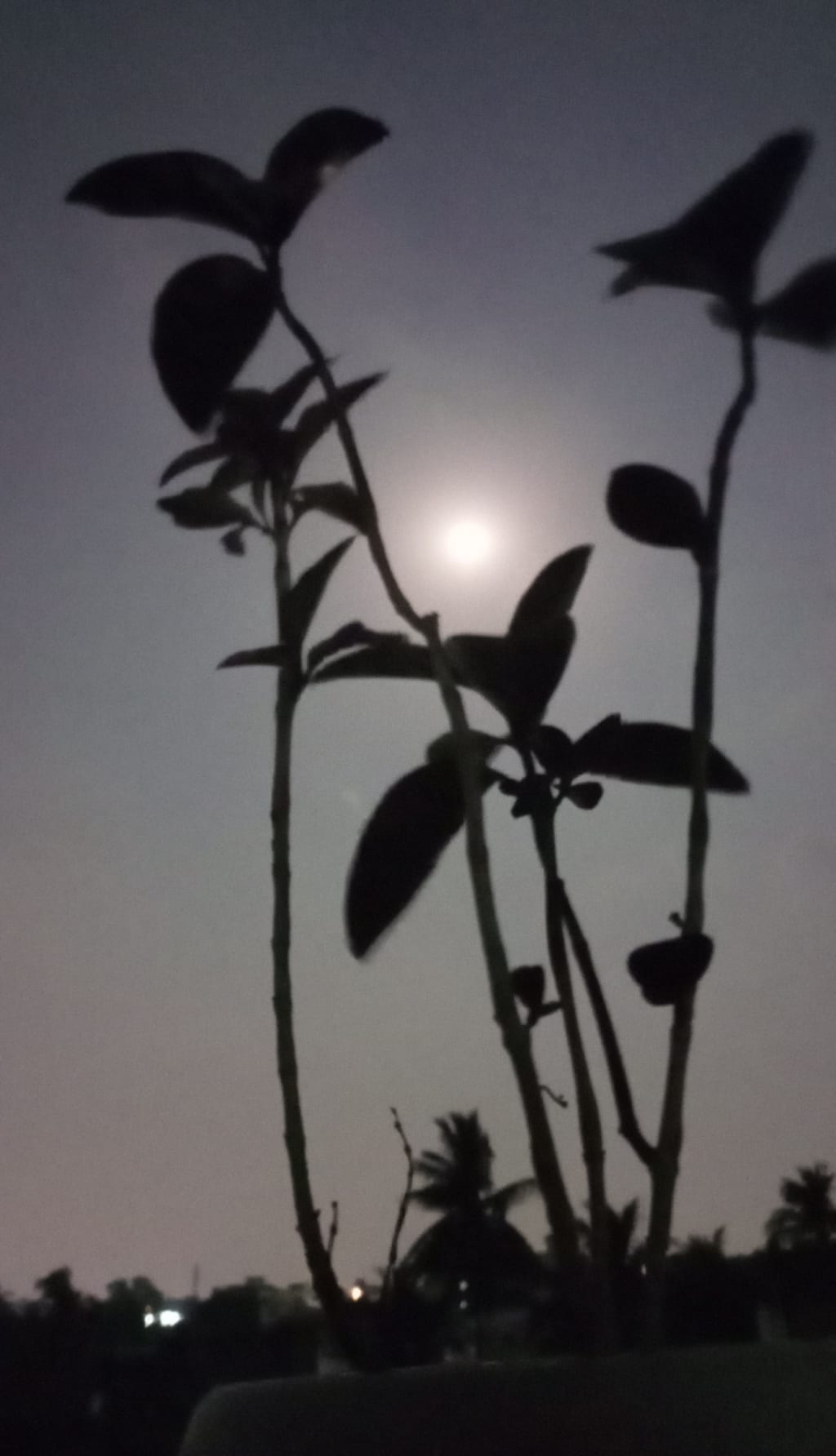 Photo by Gautam
An alien on the moon so high,
Came down to earth to say "hi",
His skin so green and eyes so bright,
Made us all gasp in sheer delight.
He told us tales of far-off lands,
And showed us planets made of sand,
He had a spaceship that could fly,
And said he'd take us to the sky.
The stars twinkled in the night so black,
As we soared high in his sleek spaceship.
We saw comets, meteorites and galaxies,
And we knew we never wanted to come back.
But alas, the alien on the moon,
Had to return to his home so soon,
We said our goodbyes with heavy hearts,
Hoping to meet again and never part.
So when you gaze up at the moonlit sky,
Don't forget the alien friend up high,
Who showed us the wonders of space,
And left us with a sense of grace.
𝘐𝘧 𝘺𝘰𝘶 𝘧𝘪𝘯𝘥 𝘮𝘺 𝘢𝘳𝘵𝘪𝘤𝘭𝘦𝘴 𝘪𝘯𝘵𝘦𝘳𝘦𝘴𝘵𝘪𝘯𝘨, 𝘱𝘭𝘦𝘢𝘴𝘦 𝘤𝘰𝘯𝘴𝘪𝘥𝘦𝘳 𝘭𝘦𝘢𝘷𝘪𝘯𝘨 𝘢 ❤️, 𝘤𝘰𝘮𝘮𝘦𝘯𝘵 𝘢𝘯𝘥 𝘐𝘯𝘴𝘪𝘨𝘩𝘵. 𝘠𝘰𝘶𝘳 𝘴𝘶𝘱𝘱𝘰𝘳𝘵 𝘮𝘦𝘢𝘯𝘴 𝘢 𝘭𝘰𝘵 𝘵𝘰 𝘮𝘦 𝘢𝘴 𝘢 𝘸𝘳𝘪𝘵𝘦𝘳!
About the Creator
I am an author-poet who turns moments into multiverses. Nature, Human Behaviours, and Society Factors inspire me the most. If you find my articles interesting, please consider leaving a ❤️, comment and Insight.
Kindly Subscribe!
Reader insights
Be the first to share your insights about this piece.
Add your insights