Life
Life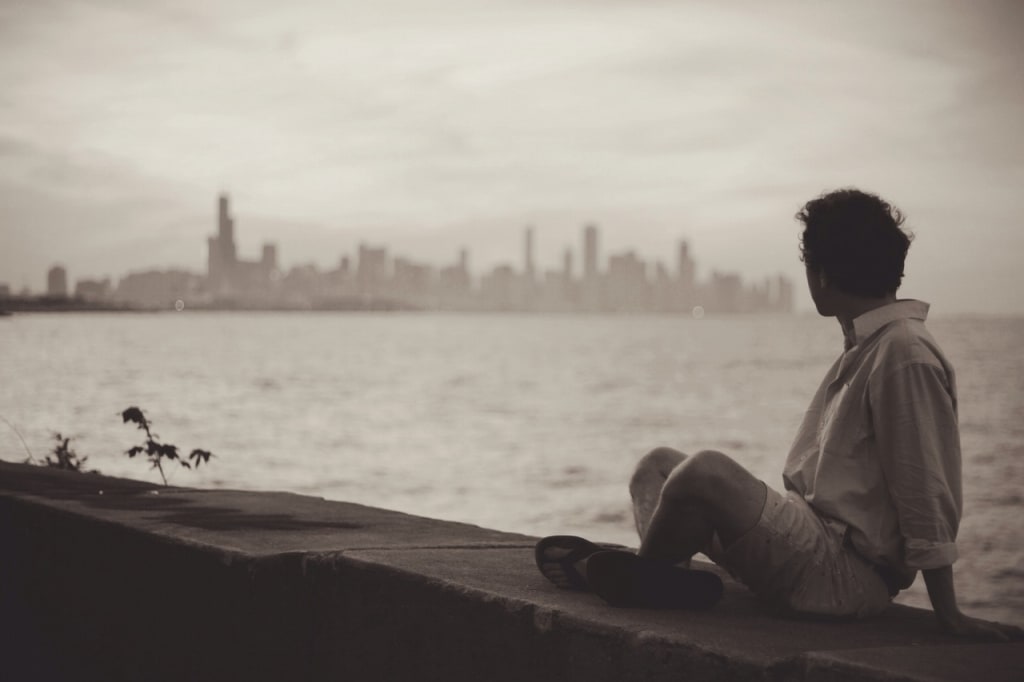 I'm dying, bleeding to death in front of a whole crowd. Not one seems to notice a thing; they just look and keep going. They walk back and forth right on a pile of blood. Do they see it? Is it really invisible or am I invisible? I try to move but I'm stuck right where I stand, I watch my blood pour right out of me. I'm crying looking for help but there's no one in sight to help me. Once again I'm left alone; I fall to the ground looking up. I watch the bright blue sky turn into black, as I lay there I feel my whole body and soul break into pieces. Numb is all I feel I'm just so over everything that I don't mind being alone. This world has become so cruel that it makes me question my own existence. Everything that I thought was real became a fantasy and everything that I thought was fake became reality. I gave my all to get back nothing but pain and disguise. It seems like there's no light on the other end, all that can be seen is fog. Not a sound is made just lay in silence, always have been afraid to be in my own thoughts. Never seems to get easier when your heart wants one thing but your thoughts always interfere. I'm concisely fighting with myself is that even normal? My demons seem to always be winning, will this fight ever end?
I struggle to get up feel my breath getting shorter as if I'm suffocating. My back is against the wall, head is pounding. I look down and I see shattered pieces on the floor. Not a drop of blood can be seen, was it just all in my head? I cried for help but still no answer, that's when I realized that I was completely alone. That's when I finally realized that only have myself to think about. No one is going to help if they don't get anything out of it. Nothing is free in this world; don't ever depend on anyone because things change. Nothing really stays the same, just like the seasons. The best thing I can do is work on myself, rather that's alone or with someone else. I got to have my mind set on track; I got to do what's best for me. I have to live my life no one else's. It was in the darkest moment of my life that people showed me their true colors. It was in the darkest time that I saw who was really there. So there is a light to the darkness just got to take out what is really blocking it. I had to push back and want that light and it will come to me. There will be better days ahead, nothing lasts forever. I just have to want it to make it happen that's all. I have to want to be a better person to be one (get my drift).
Yea I was down at one point in my life. No, no one really came to help me I had to get back up on my own. That taught me a lot about some people in this world. Always go by what they show me not by what they tell me. Words are words action is more than that. Show me once that you can't be there when I need you. I'm going to just leave you be, can't be there when I'm at really lowest point. Just can't expect to be there when I'm at my highest. I was left to die on my own, that's when I needed the rescue. Not when I'm doing well already, I held it down all the way until I got to be where I'm at today. No one saw me before when I was crying for help, but they want to see me now. I have me, always did always will.