Karen Paul Holmes Creates Attainable Poetry
Poetry which does not bother with ethereal abstractions, but rather delves into the salt of earth.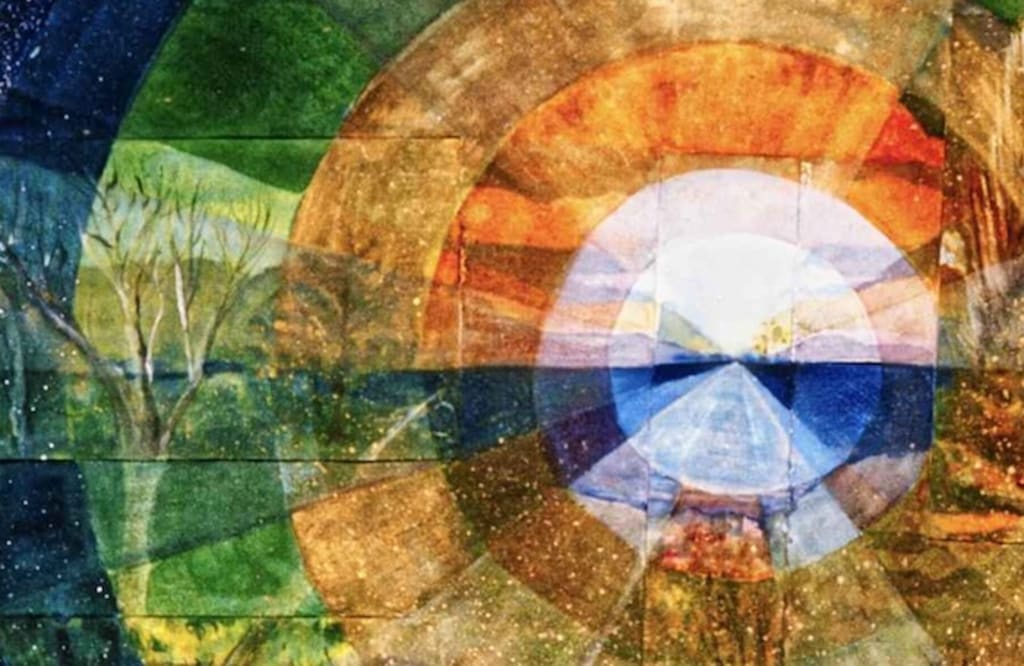 Poetry as an art form has the (sometimes rather apt) reputation of remaining elusive to the casual reader. Newcomers to the delightful world of verse may become locked in an eternal struggle with the flightiness found in poetry, its teasing winks and abstract whispers of surreal messages. Such conflicts are enough to throw quite obtrusive roadblocks in the path of the apprehensive—albeit curious—reader. No such ethereal opaqueness exists in No Such Thing as Distance. Karen Paul Holmes has created a poetic collection that is not only a successful piece of art, but also accessible to those readers who are not yet poetic scholars (but will be soon enough). The inspiration for these poems were planted in the everyday happenings of a real and vivid life. Then, after years of cultivation, they blossomed into this delicate, yet strong assembly, waiting to be shared with passersby. These writings are fleshy. They grip to the reader like the wisteria which is mused on in "The True Nature of Things." The forms she applies to her pieces are carnal. The winding mountain road beneath Holmes' car in "Soundtrack for Highway 129, Near the Appalachian Trail" becomes real for the reader as the line breaks move to and fro, and the dangerous nature of the road is mirrored by the beautiful and doomed Gilda of Giuseppe Verdi's opera:
"...among the orchestra's ochre. Trills, high Cs, /
sighing pianissimos, and the road twists over..."
Holmes may refuse to hear the ending of Verdi's tragedy, but the conclusions to her own works are sublime in their ability to tidily bring her entries to an end. Such deft talent can be seen in "If You Plant a Bradford Pear":
"Every season they will sway /
psalms for you, keep you mindful /
of those who stood by you /
in your blaze."
These poems are private diary entries, a memoir crying out for an ear to crawl into and live inside as an echo. Her explorations of her life after divorce and the death of her mother are reminiscent of the painter Eileen Paul Millard's brush strokes on the cover of the book, an assortment of separate colors brought into a whole being of wonder. The three movements of the book are gentle in their joy and devastating in their grief. Her poems are laced together with quiet things, but every syllable of the chosen words presented on the page vibrate with precision:
"Now my daughter has grown, /
a friend I loved has my husband, /
and Mother's two white lamps bring light to my sofa."
These are songs of remembrance to lost lives and loves. Her inclusion of recipes at the close of this book is an invitation to her readers to truly engage with her culture and life; this act of intimate vulnerability drives home that these poems are for living, breathing human beings who laugh, cry, sing, and dance—and eat.
Poet David Kirby may favor "Confessions of an Ugly Nightgown" as the crown jewel of this collection, and without a doubt it is lovely, but any time spent with the piece "How I Would Change the Endings of Perfect Tragedies" is not time wasted.
No Such Thing as Distance is only Holmes's second book of poetry shared with the world, published by Terrapin Press this year. Her ability to weave her love of classical music, mourning of a dissolved marriage, and happy memories of cooking with her siblings into palpable, emotive verse makes it a triumphant and tactile publication. Any readers curious to explore this excellent creation of poetry can find it on Amazon.com and learn more about the author at her website. Poetry fans should feel encouraged to seek out her first book,Untying the Knot, originally published in 2014, as well.
book reviews

Laura DiNovis Berry
Welcome! I provide free book reviews for modern poets! At the end of the year, 10% of all earnings and donations will be given to a non profit organization. This year you will all be helping Lambda Literary! Thank you!
Twitter: @poetryberry

See all posts by Laura DiNovis Berry →