If only God was my dog
A poem title, not a fact.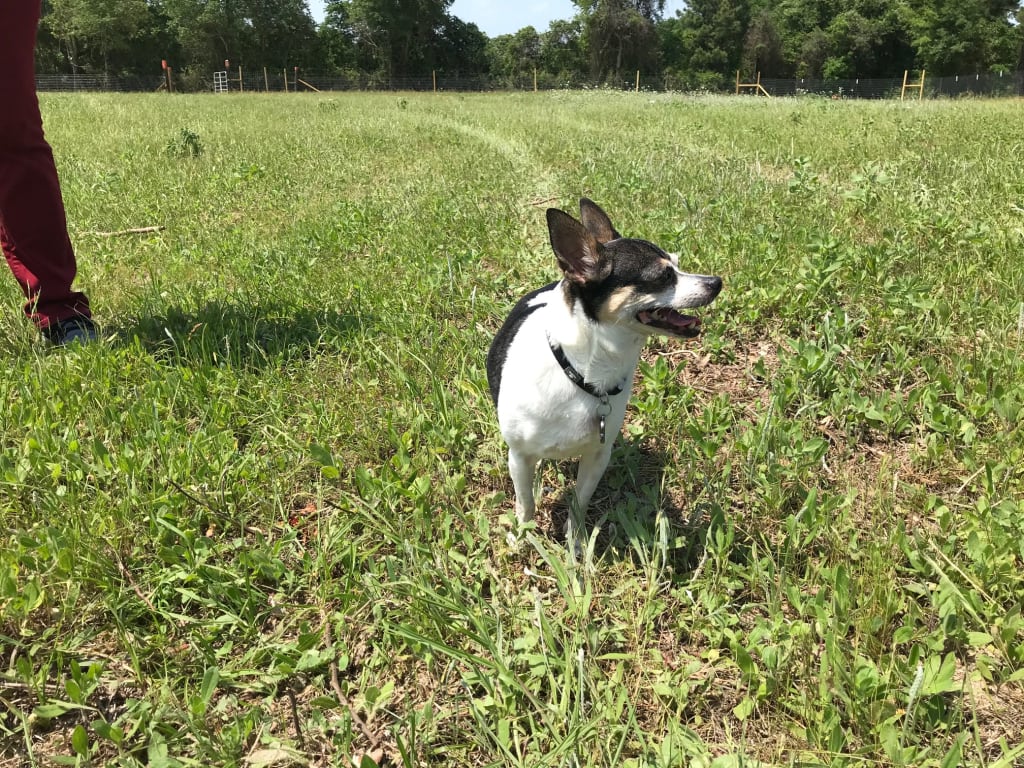 Chester the Chihuahua (12 years of age) happiest in habitats of external domain
If only God was my dog
he'd be the happiest little fur baby alive
why?
He always gets to go outside.
If only God was my dog
I'd convince him to cure the virus for no charge
how?
He'd get to drag his butt along the carpet without a shout
from me nor my girlfriend (even if it's her house).
If only God was my dog
I'd get a whole new joy from explaining to him that other dogs exist
when?
Whenever his tail would wag nervously as his body stiffened
whenever a new friend, big and small, would give him a sniff.
If only God was my dog
I'd be a different kind of proud when they'd come around
who?
any member of mankind who'd pass him by and dote with an "aww"
or "how old is she?" ("oh he?!") or "he's so small!".
If only God were my dog
I'd talk to him about giving me better signs
what?!
I'm not slipping my mind, it's just sometimes I'd get annoyed when he
whines, cries or tears fill his eyes
to let me know it's time to go outside or when he wants to announce to skies
that he just had the best chicken meal inside.
If only God was my dog
I'd take him to places he forgot
where?
why the beaches, forests and desserts that I'm sure he'd have forgotten
that he created all of this or experience the splendor of it since he
took a vacation.
That would explain why he's so oblivious.
surreal poetry
About the author
I am an actor, writer and artist dedicated to the creation of happiness so boundless that it shatters all obstacles in the way of unity.
Reader insights
Be the first to share your insights about this piece.
Add your insights