I Met A Man From Mars
A Notable Man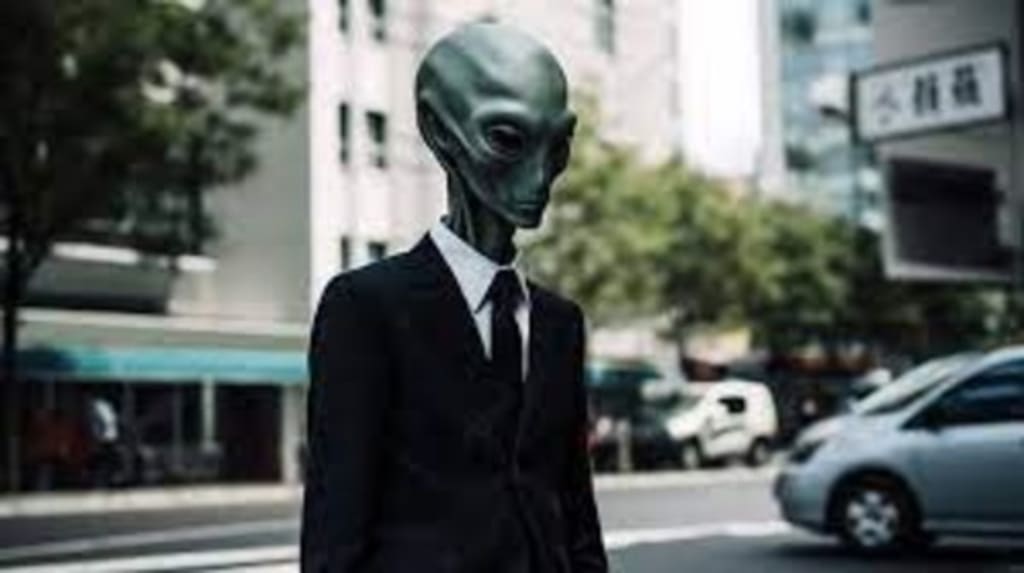 I met a man named John,today, he was from Mars.
A notable man, he was kind of quirky and had a peculiarly large head.
He said he wanted me to teach him more about the world we live in, i said for sure.
So i kindly obliged without a wink of an eye and took him to my favourite place in town.
It was a local Italian restaurant, one of purest gold.
The taste was to die for and we ate till we were completely full.
We binged on wine all night long and it wasn't long before i saw a new side to John.
The alcohol it seemed to have an adverse effect, on John's immune system and he couldn't think straight.
He slithered and slumbered his way around the restaurant floor and i decided to join in on the fun.
We danced around the restaurant to the horror of the other patrons, in sight and it wasn't long before we got kicked out into the cold dark night.
We fumbled are way all around town, while painted it red. Soon we were down on the floor, trying to make a bed.
I awoke the next day in the most peculiar way, i'd been put in an warm bed in a house nearby. On the desk across the room, a note was placed.
I walked over and read it and this is what it said, 'thank you so much for showing me around, but i have to leave now, as my people are calling me home. I discovered a great deal about life here on Earth, but i will never forget the night i shared with Isabelle'
I felt so flattered and taken aback, i'd never see John again, but oh what a night we had.
About the Creator
I'm a freelance creative writer from Australia, who likes to write about all sorts of different and unique things. I have a soft spot for spy and disguises related stories as well as fantasy fiction, I'm also a massive music fan.
Reader insights
Good effort
You have potential. Keep practicing and don't give up!
Add your insights