I Know Love
One in a kind.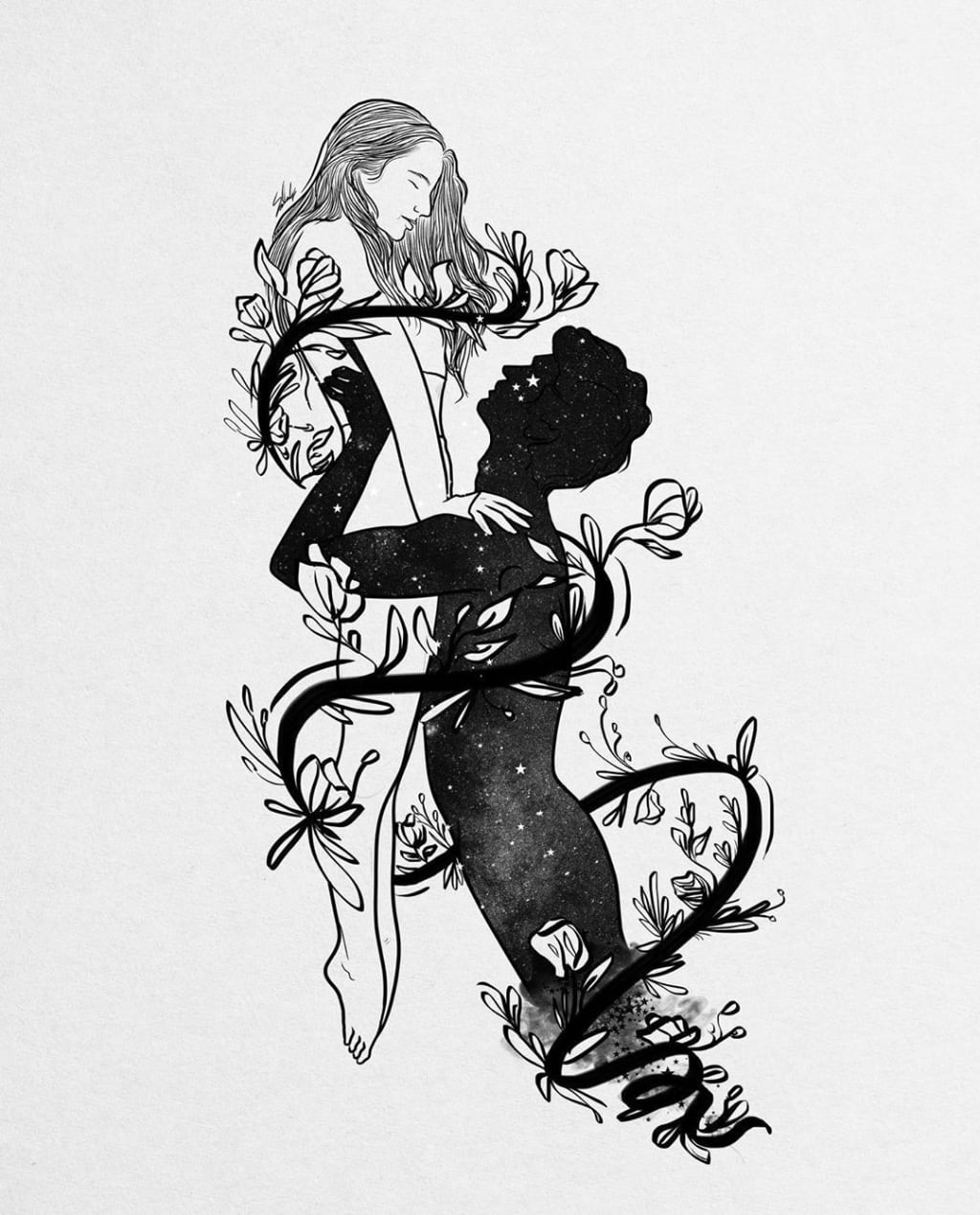 Pinterest.
I know love,
I see it reflected in your honey-brown eyes,
As it caresses me with its gaze.

I know love,
I taste it on your soft, rich lips,
As I suck on them.

I know love
Every time your hands are on me.

Love is the feeling of being at home,
And my home is in your arms.
When I hold your face in my hands
And put my nose on yours,
I'll never know love like that.


What is love?
If it isn't the way your face lights up
when I snuggle up to you?
Or the rain of kisses on my face
When you don't seem to understand my mood.
The little things you do,
Picking wild flowers and strawberries,
Signing on me to make your claim,
Kneeling beside me to surrender yourself.
I could drown in your devouring gaze.

Love comes in different colours and shades;
Black, white and grey.
Love has different faces,
Even with tribal marks.
Your love stands tall among them
And shines brighter than the sun.
About the Creator
I am a passionate wordsmith with a flair for story telling. I strive to create works that resonate and inspire. In every piece, I infuse a piece of my soul; I pour my heart into every word, hoping to leave you with thought or a smile.
Reader insights
Be the first to share your insights about this piece.
Add your insights