I Have Decided to Write a Bad Book
Thoughts on Writing (Part 1)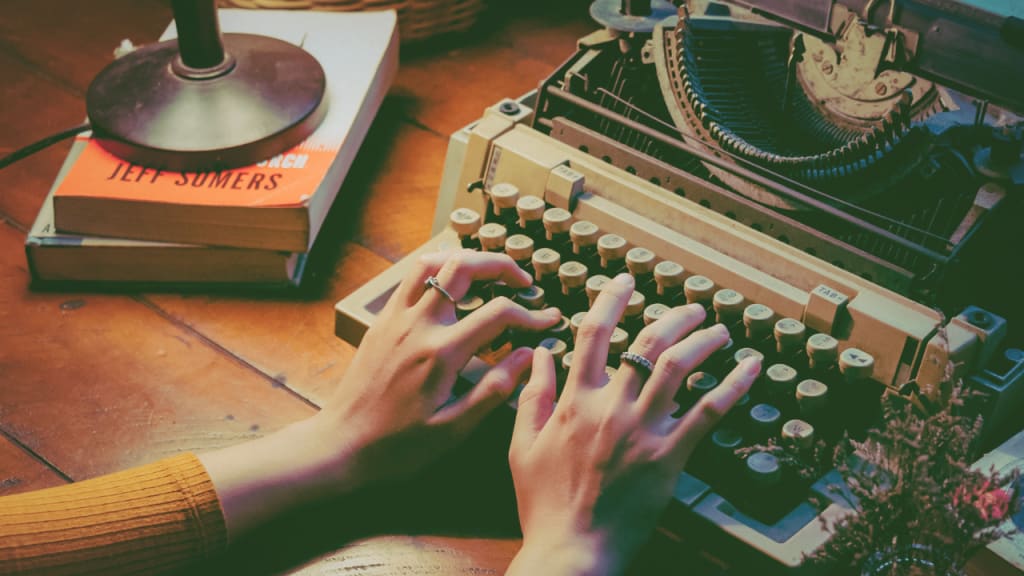 I have decided to write a bad book.
Here me out. I have written two books in my life and, as a matter of fact, within the past year. This is what I am learning as I embark on writing my third.
To truly create a work of art and beauty you mustn't be afraid to create a work of sh**.
You may call me out because why would anyone in their right mind go out and intentionally write a bad book and this is what I have to say to you.
When we strive for perfection and to place the words on our paper in the exact order and description of our final image, we find ourselves burdened with the shadows of perfection. A grim reaper leaning over our shoulders and asking us time and time again if our words, our plot, our characters are truly that which we often dreamt.
Each time that reaper peers over my shoulder, I find myself admitting that the work in front of me is neither my best nor a prose of any remarkable quality. In a moment of reconsideration, doubt, and insecurity, my fingers leave my computer, release my pen, and I step away. My story becomes destined to gather dust as I draw back into the confines of my mind and try to work out why the words flowing from it are not as shiny and mesmerizing as the vision I so clearly see.
The cycle then continues and my poor story remains trapped, like a prisoner pleading to be released while I selfishly demand excellence on my first attempt to explore the complexity of a fictional narrative.
Now how is that fair on myself or my story,
The honest answer is that there is no justice in that habit of writing. There is only sorrow and grief.
So I have decided to write a bad book and in doing so my story, my characters, and my pros will have space to be liberated and to blossom.
They will grow from seeds of thoughts to troublesome toddlers, to anxty and awkward teenagers. Until one day, amidst the fevered editing, rewriting, and careful touches of my fingers, they will blossom into the story I always knew they would become.
The book will be a great book and the pros will be poetic pros.
A true painting of language from the sketch to the final portrait. And that right there is the only way I wish to write.
inspirational
About the author
What does it mean to truly paint with language? I always knew there was a special magic held within our words and how we choose to use them. Now I am discovering this magic for myself - through the art of the written word✿ My Website ✿
Reader insights
Be the first to share your insights about this piece.
Add your insights