Vines within My Veins
A Poetic Story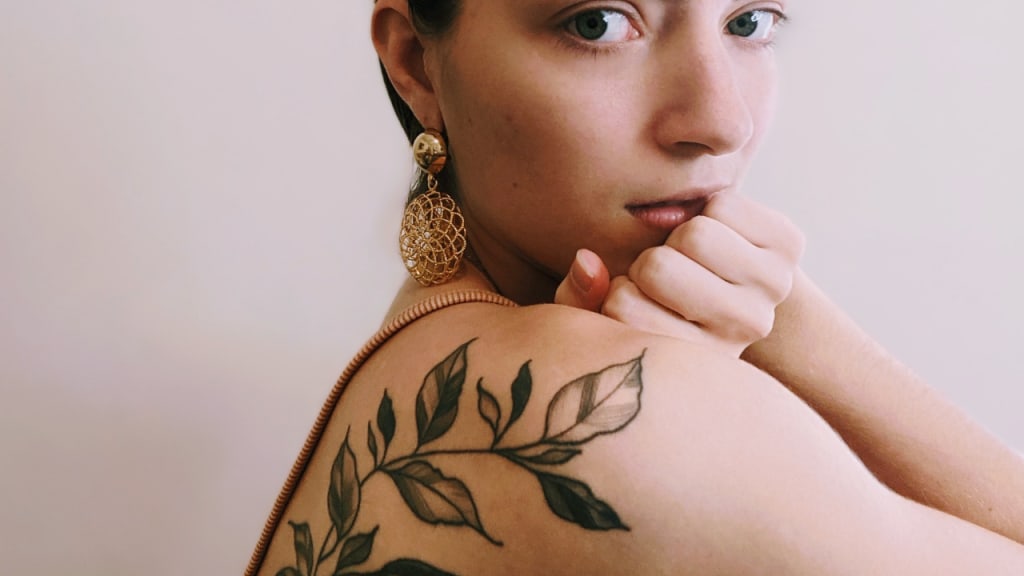 As I walked through the portal and into the meadow, everything was so clear. Wildflowers and grasses grew tall all around and the tree line encircled the field with its dark green foliage. I stood in the clearing, right in the middle of it all, with my gifts in a basket and my heart open to receiving. That is when they came. The beings of the North, East, South, and West, the elements, the animals, the plants, and my guides all walked into the clearing and gathered in a circle around me. They came to welcome me with love as we gathered for the ceremony.
The beings of the North, East, South, and West all stepped forward, each representing a powerful element. To each, I offered my gift and in return they gave me a gift of their unique magic. With the wind came a gust of protection, wisdom, and love that I still feel to this day every time the wind blows against my skin. With fire came the burning flame of my inner light and phoenix wings on my back, reminding me that I am always supported in shining my light bright. With water came a cleanse like no other. A torrential rain washed over my body as I sat in the clearing. It flooded my soul with pure joy and offered me a moment of release. But the gift that stood out the most was the one that Earth gave to me.
As I bent down on my knees to receive the gift that the beings of the West had to offer, I felt a connection like no other, a safety, a sense of home and family. Slowly, a vine of roses grew out of the ground and gently wound their way through my palms, winding themselves through my veins. To this day, I still return to these vines within me as I navigate my journey. They are a gift for which I am forever grateful. They are a symbol of my purpose here on Earth and my connection to Mother Gaia.
After blinking my eyes open, I looked around my room, now far from the idyllic clearing. I came out of this shamanic journey feeling like I had come home to a part of my soul that I knew but could not explain. My heart swelled in awe of what life has to offer when we get still enough to connect to the parts of us that are calling to be heard, the parts of us that go beyond our 3D body. The next time the wind blows, the fire glistens, the rain pours, or the Earth calls your name, give yourself permission to get still and listen. You never know what the elements may whisper in your ear.
nature poetry
About the author
What does it mean to truly paint with language? I always knew there was a special magic held within our words and how we choose to use them. Now I am discovering this magic for myself - through the art of the written word✿ My Website ✿
Reader insights
Be the first to share your insights about this piece.
Add your insights