I Hardly Noticed
From this life to the next.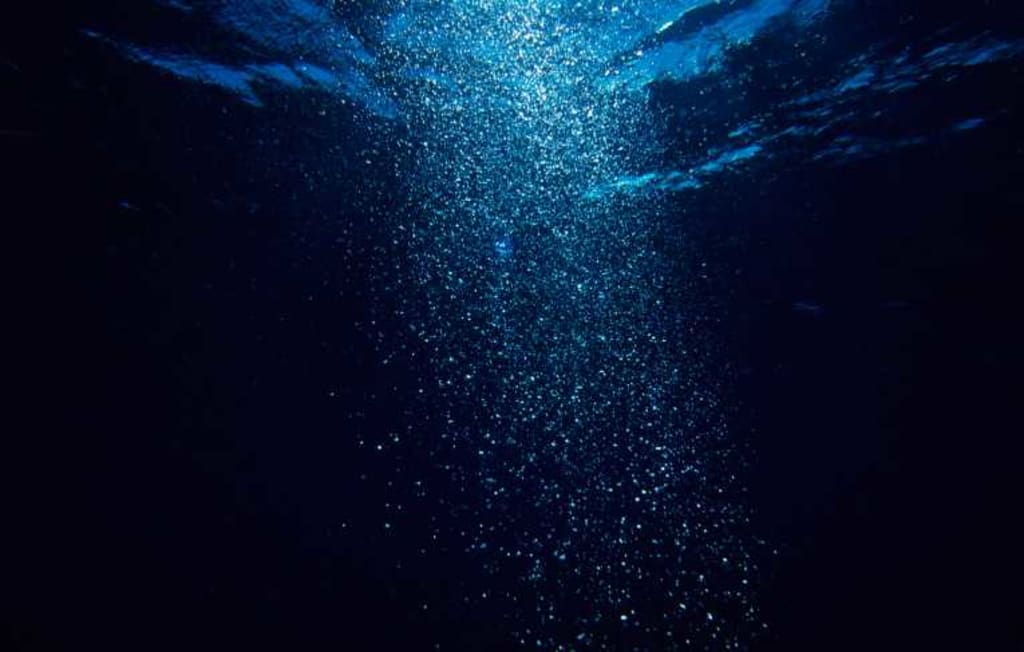 There is something about the silence you can only find late at night in a motel room. The sounds of the world seem to fade as the yellow lights seep in the windows. It's the only light illuminating their face as they stare into your eyes. Everyone always looks so beautiful and haunted in those lights.
I remember when I saw you in them, in the faded glow of the bathroom as we stood naked in that motel shower. I can still feel my worry burying itself in the pit of my stomach as you ran your fingers over my shoulder.
You said, "Everything is going to be okay" and I hungered for it even though I knew it was impossible.
I watched like a stranger in a window as you took my life piece by piece. You did it so slowly I hardly noticed.
I hardly noticed it was you forcibly taking something from me. I shouted 'NO' as you took it anyway.
I hardly noticed it was you refusing to go back to fix your mistakes. I looked at myself in the mirror, my reflection judging me as I washed my body in a park bathroom before returning to our home. A Pontiac in an empty parking lot.
I hardly noticed it was you who slept with a girl while I laid awake in love. The thought of not seeing you off when they shipped you away made my soul ache.
I hardly noticed the burns from the carpet as we fucked for several hours. It wasn't even fun anymore, it was just about giving you everything you wanted.
I hardly noticed when I met a man in the Midwest. We talked and laughed for hours in the darkness of my room.
I hardly noticed as I started the cycle of life and death again. The Midwest man almost fainting as he held his son.
I hardly noticed as he pulled me in for a kiss. Our families watching and crying as we signed the dotted line.
I hardly noticed as I watched my son grow taller, or when he stopped growing forever.
I hardly noticed as I stared at the walls, letting time pass over with shadows of the day and light of the night.
I hardly noticed when the family started singing around her hospital bed. A generation ending where one was supposed to begin.
I hardly noticed I was beginning to inch ever closer towards the pill bottle in my cabinet. The depression infecting everything I touched.
I hardly noticed as we drove 2000 miles to leave the ghosts behind. His urn to heavy to carry, tucked in a bundle of blankets where the car seat should be.
I hardly noticed tears fall while a person screamed his pain in my ear, the dog screaming theirs in the background.
I hardly noticed my temperature rising and my oxygen falling, or the fluid building on my lungs.
I hardly noticed her cold hands as they healed me for 3 days in that bed. The world shutting its doors to strangers and citizen alike.
I hardly noticed as all the world melted into chaos. Racism, discrimination and poverty flooding the streets as we hid in our houses and watched it all burn.
I hardly noticed the anger building a ladder within me to escape. The sin of sloth crawling its way in.
I hardly noticed when my friends became my family and moved through my space fixing the broken pillars holding me up, or when they fell apart and moved in seperate directions.
I hardly noticed the scars left behind close as I walked from that life to the next.
I hardly noticed.
sad poetry
28. Married. She/Her. Bereaved parent. Long time writer, first time publishing. S.D.Staton Publishing welcomes you to worlds of erotic romance and dark fantasy.
Receive stories by Searra Staton in

your feed