Hope From Autumn
sun shining through the trees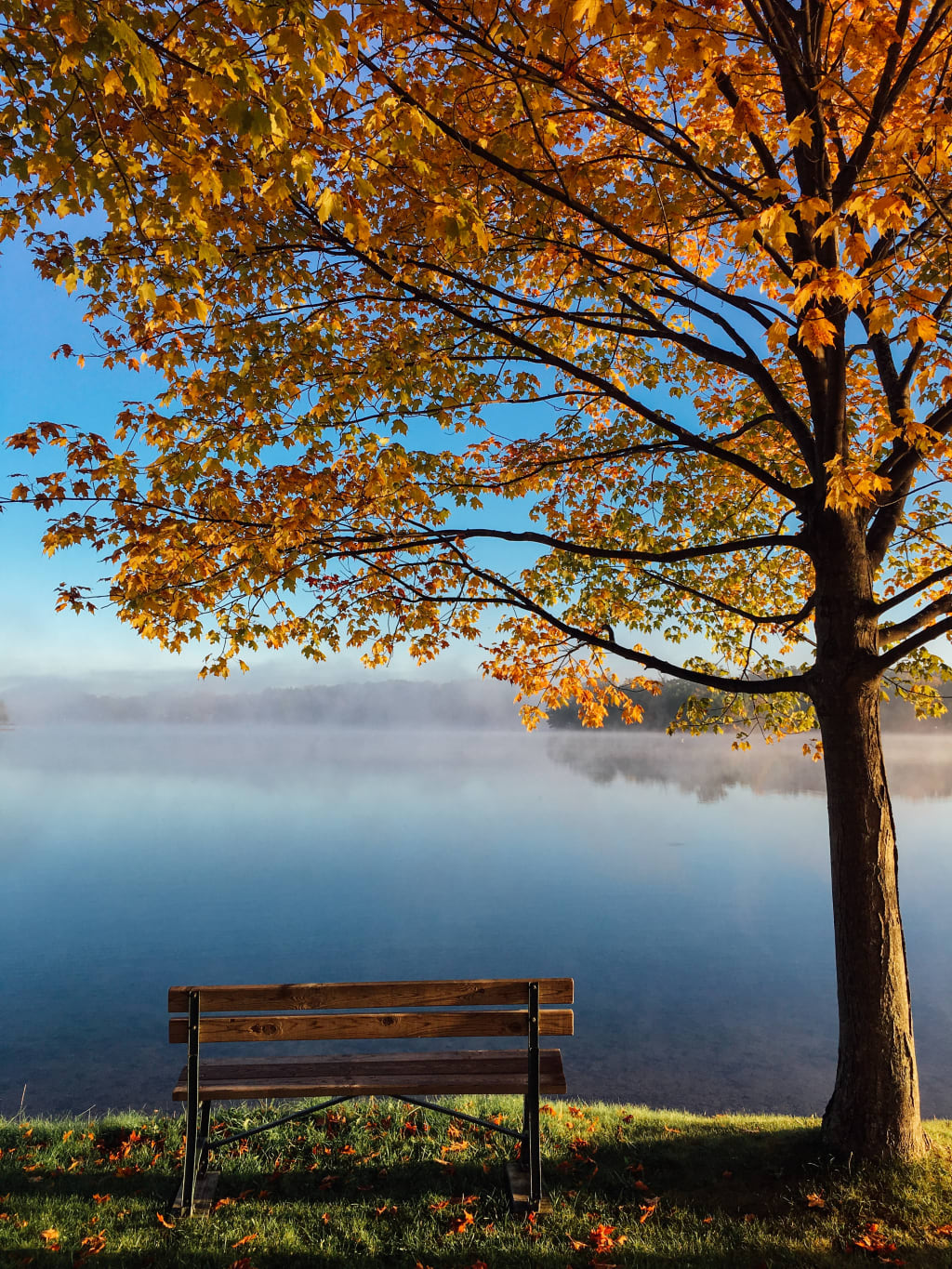 Leaves of reds and russet browns,
Fall down amongst autumnal sounds.
Meandering streams,crow song up high-
From trees barren-reaching to the sky.
A crisp frost-laden-autumnal morn-
Woodland floor,a blanket all forlorn.
Crisp frost covered leaves,sparkle and shine
Sun shines through trees in a light filled line.
Withered autumn leaves -diamond sparkled by light-
In still in me a new found fight.
My heart now uplifts to a happy high,
Beauty on earth as it is in the sky.
Withered leaves transformed by frost and light,
Shine on through even the darkest night.
Bringing hope to the future to end suffering and pain-
Springtime and new life to begin once again.