home is where the heart is ... right?! / bittersweet interlude.
a poem i wrote sometime last year after my father passed away. (2 poems in one).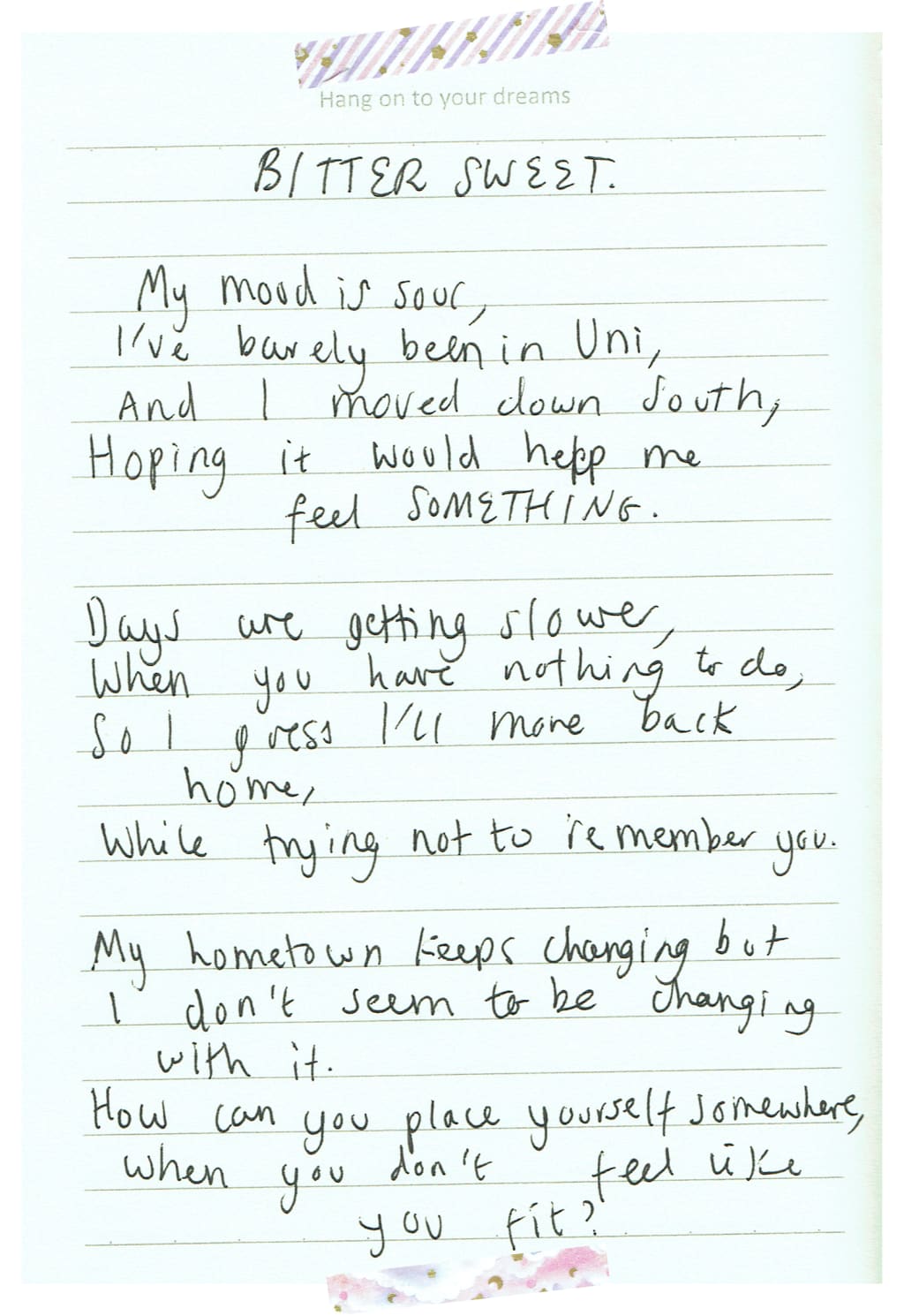 Bittersweet Interlude, Poem (written by me, 2021 -- Bittersweet Collection).
Home is where the heart is ... right?! (Poem).
and they tell me "home is where the heart is" and to not get so disinterested so quickly. but how can i not? if my home is built of my heart, a place for it to beat and seek solace, then why does it feel so wrong?
( too much has happened in my home, that my clammy hands and fast beating heart is normal. )
i keep having growing pains, growing out of ways and places, that i don't know whether i'll ever be able to grow into them again.
home is my heart, yes, but it can't just be that.
home is my mother's heart, my sisters heart ... my fathers heart.
it's a place where all of our souls are buried into our bedroom walls, it's a place where we hear each other cry and race up the stairs to console each other.
it's a place where my father has disappeared, a place which is now stricken with grief, so much so that i don't have the time to romanticise anything anymore.
everything is real.
and it hurts.
and it doesn't feel right.
for if home really is where the heart is, then i should be allowed to explore and find myself a home base that isn't surrounded by grief, sadness or anything of that sort. my home will one day be full of love again, shining so bright it reminds me of that brief time when i was younger and swore to myself i was going to be the best actress of my generation.
my home base will have trees outside and plants delicately placed in the garden. my home will look like it's straight out of an Architectural Digest video, the ones me and my closest friends binge watch together, making lists on what we want our future places to look like.
my home will be where my mother has a smile plastered on her face, instead of tears rolling down her cheeks. my home will be where my sister isn't tired and we don't bicker, rather hug each other again and make each other laugh.
for i know, that my home can be like that, it will be like that. it just needs time to heal, just like my heart.
it needs its time to reset and understand that grief won't be over in twenty four hours.
my home is where ever my family is and that's always going to be a fact.
but my home may also be wherever i find myself feeling the most free.
surreal poetry
About the author
writing whatever is on my mind and about music i really like (and sometimes don't like) ... or something like that <3
Reader insights
Be the first to share your insights about this piece.
Add your insights