Haikus on First and Otherwise Meaningful Kisses (Pt. 1)
Part One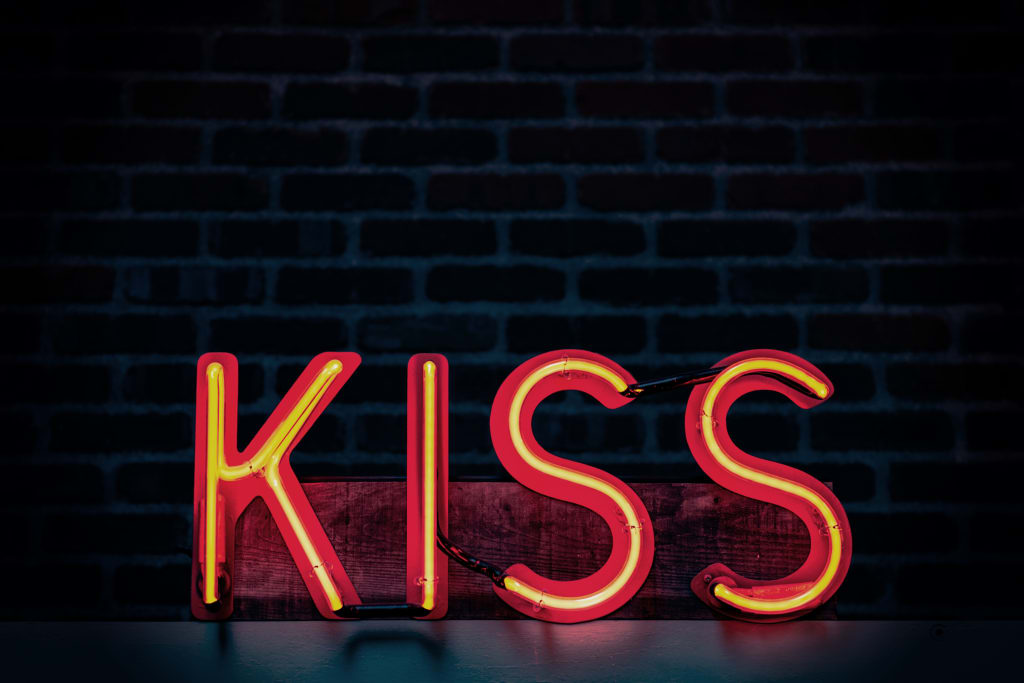 Dedicated to the last person I kissed. 1. (2007) On stage, in a play"I kiss my grandma like that,"said the director.
2. (2008) High school and trashy,we kissed by the boy's bathroom.It was my first fling.
3. (2009) My best friend, Ava*.A peck backstage for good luck.That's what friends are for.
4. (2011) Kat's first frat party.You were drunk and so was I,a fucking mistake.
5. (2011) Same guy, the next day.You wanted to date me, weird.Sorry I said no.
6. (2011) Drunk at a frat house.History repeats itself.This guy was tall, though.
*Names have been changed because I don't want them to know I'm talking about them.