Haiku-graphy 6-10
Haiku + photography
As you may know, I am a big fan of haiku. I have studied and written them for many years.
Many of my haiku are inspired by my own photography. I call that Haiku-graphy!
Haiku 6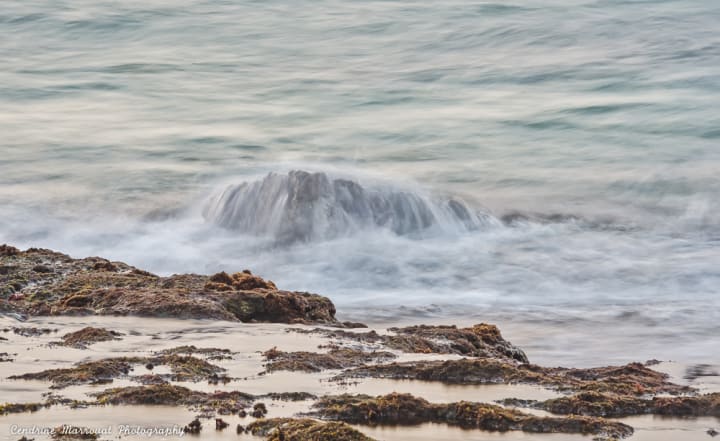 At sundown,

rocks and waves, up and down―

masterpiece.
© 2019 Cendrine Marrouat
A few years ago, I was lucky to spend a week in Kauai, one of the most beautiful islands in the world.
Also known as the "Garden Isle," Kauai is the oldest and fourth largest of the main Hawaiian Islands. Legend has it that Hawaiʻiloa, the Polynesian navigator who discovered the Hawaiian Islands, named it after his favorite son.
The hotel where I stayed had a wonderful beach with a series of rock formations jutting out at its edge. Every day, I would spend an hour or two taking long-exposure shots. The view was always fantastic!
Haiku 7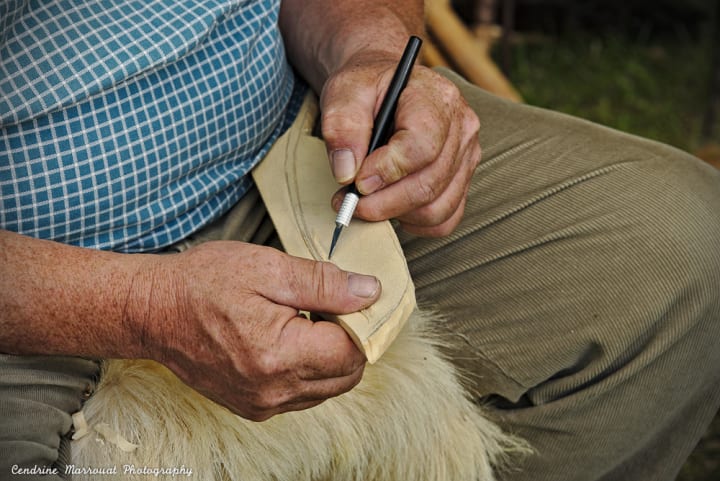 Afternoon breeze,

resilience draws from

calloused hands.
© 2019 Cendrine Marrouat
Eyes are considered to be windows to the soul. I also believe that hands reveal a lot about people.
I have been taking photos of hands occasionally for the last six or seven years. They are among my favorite subjects to document...
Haiku 8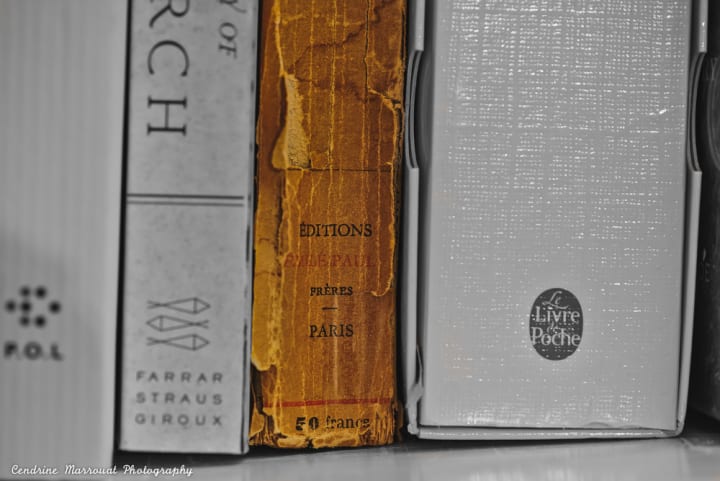 A damaged cover

challenges oblivion;

mom's voice fills the room.
© 2018 Cendrine Marrouat
When I am up early, I usually grab a book and read before having breakfast. Even though I'm French, I don't like coffee. I'm more of a hot chocolate (and croissants) fan. ;-)
For as long as I can remember, old books have fascinated me. I enjoy touching and smelling them because they transcend the ages. They tell more than the stories within their pages.
The spine of the one you see in the photo belongs to the 1913 (or first) edition of Le Grand Meaulnes. Alain-Fournier's novel is a major classic of French literature. I inherited the book from my mother.
Haiku 9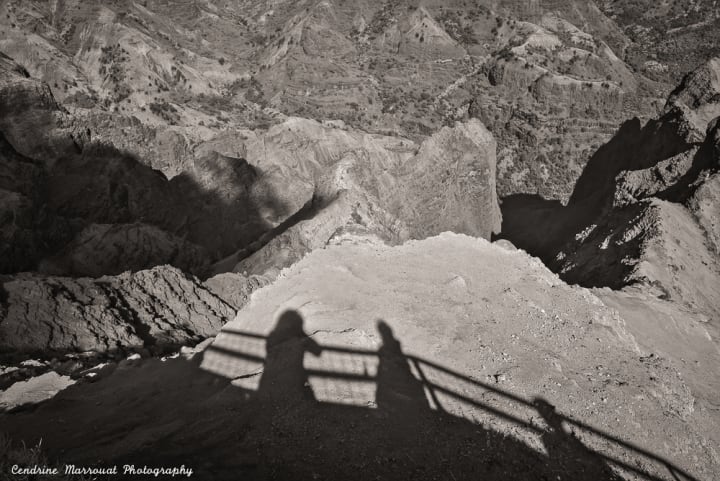 Shadows emerge

late afternoon encounter—

life goes on unfazed.
© 2018 Cendrine Marrouat
If you have followed me for a while, you know that I love to capture simplicity. Most of the time, the play between light and shadows is enough to tell beautiful stories.
I took the photo below in Kauai's Waimea Canyon (which means "reddish water" in Hawaiian). Known as the Grand Canyon of the Pacific, the area is 16 kilometres long and 900 metres deep. A number of geological events have chiseled it over a period of 5 million years. One of them is erosion with the Waimea River and extreme rainfall on Mount Waiʻaleʻale, one of the wettest places on earth. The peak receives an average of 11,500 mm of water every year!
I have many photos of Waimea Canyon. However, this one stands out in many ways...
Haiku 10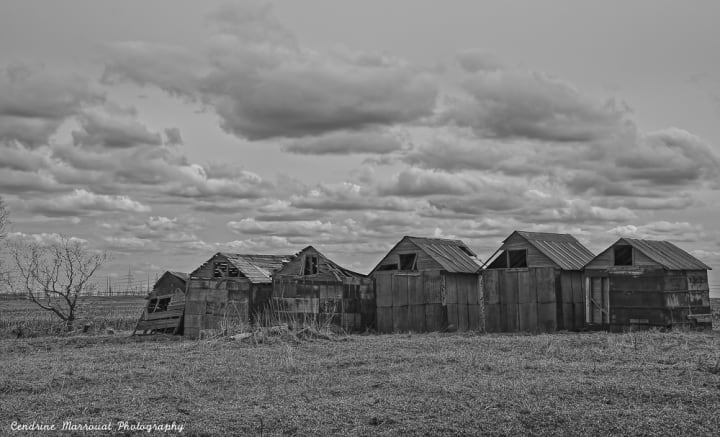 Forsaken buildings

at the end of a pathway:

it may rain tonight.
© 2018 Cendrine Marrouat
Ever since my first day in Canada, I have had this strange fascination for old farms and abandoned buildings. They look very different from what I grew up seeing in France!
That's it for today! Thank you for reading.
---
Cendrine Marrouat is a writer, photographer, podcaster, blogger, anthology editor, and the co-founder of Auroras & Blossoms and A Warm Cup of Cozy. She has authored and co-authored more than 40 books, including The Train: A Short Story (2023), In Her Own Words: A Collection of Short Stories & Flashku (2022), After the Fires of Day: Haiku Inspired by Kahlil Gibran & Alphonse de Lamartine (2021), Rhythm Flourishing: A Collection of Kindku and Sixku (2020), Walks: A Collection of Haiku (2019-2020), and In the Silence of Words: A Three-Act Play (2018).
Cendrine's work has appeared in many publications. She is the creator of the Sixku, Flashku, Sepigram, and Reminigram; as well as the co-creator of the Kindku, Pareiku, Vardhaku, and Hemingku.
About the Creator
Writer & Author⎜Photographer⎜Artist⎜Co-founder of Auroras & Blossoms / A Warm Mug of Cozy⎜(Co-)creator of literary forms
"The Train: A Short Story" is out!
Website: https://creativeramblings.com
Donations: https://ko-fi.com/cendrineartist
Reader insights
Outstanding
Excellent work. Looking forward to reading more!
Add your insights