Flames of Passion
Lover's Flames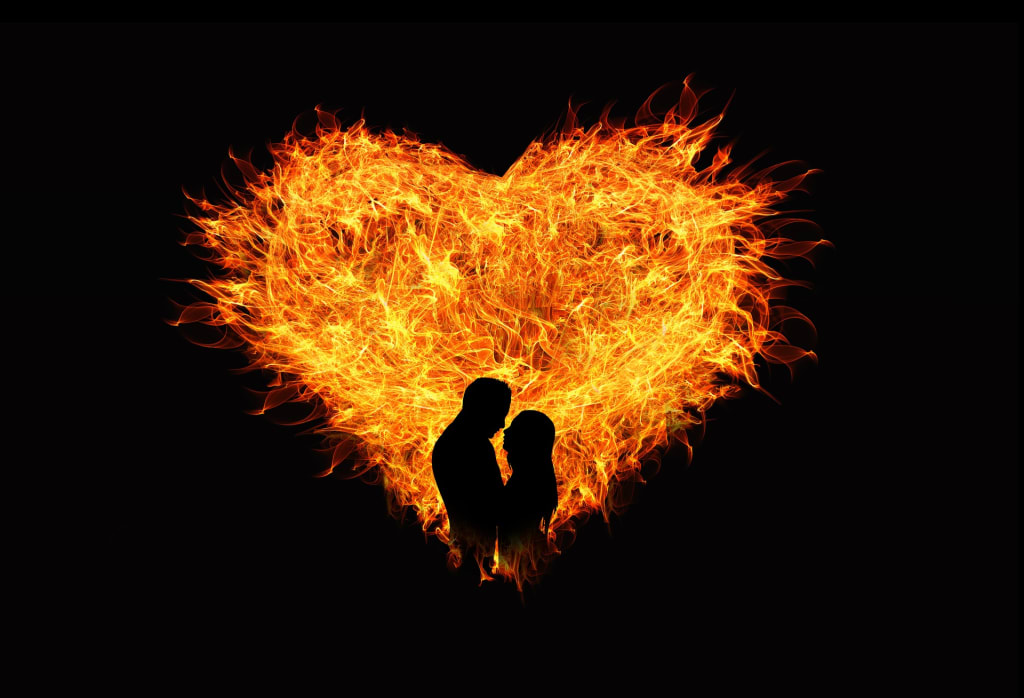 I lie awake in my bed,
Aching for You
For Your sweet touch,
Your sweet kisses and caresses
For Your sweet words of love and
Passion
For Your sweet words of
Affection
I feel Your lips upon me,
Showering upon me Your sweet
Adoration
Our fire of passion is lit,
And suddenly.
I am intoxicated
Your presence is sweet as wine,
Your lips are soft as silk,
But with strong and deep intentions
You take Your time with me,
Lavishing Your delicious and heady
Love
This is Our love and under
The moon,
You pour your intoxicating
Love over me
And my form
You are mine and I am Yours, my Love
Ravish me once again, my Husband
love poems
About the author
Hello fellow artists!!
Thanks for reading my poems and stories. I hope you enjoy and leave me a comment on what your thoughts are.
Thanks!! 😊😊
Reader insights
Be the first to share your insights about this piece.
Add your insights