Fish for Yourself
This poem is about the many changes to Grand Rapids, MI over the years, and also about learning to face obstacles on your own.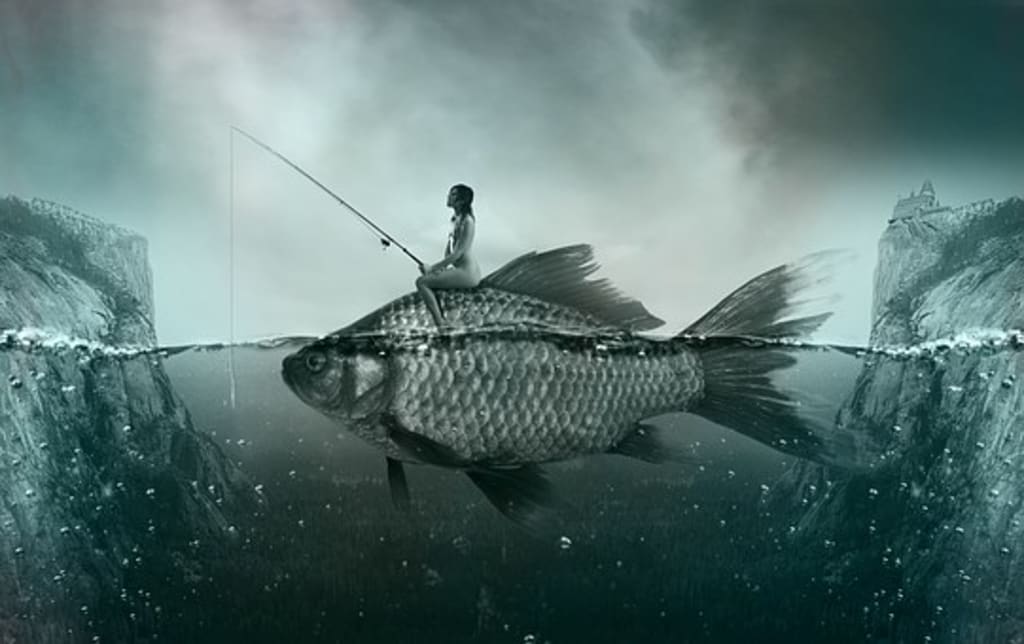 The paved path along the river,
Is filled with young couples taking nighttime
walks.
There is the occasional writer who walks this path along the water to a secret place not many know about.
It requires climbing over rocks and going off the paved path.
It leads you to a place where you can sit on a giant concrete wall and look out at the water with Bridge St above you.
A perfect place to reflect on where you are going, and where you have been.
The perfect place to write poetry, smoke cigarettes and listen to the sounds of the city around you.
Grand Rapids, Michigan.
Our city is one of the few to have a fish ladder.
Our city is surrounded by a Grand River.
It used to be a furniture town,
because of the endless supply of trees.
Now it's turning into Beer City USA.
We have Beer Breweries on every corner,
Where once stood furniture stores and blacksmith shops.
So much has changed over the decades,
But I have changed too.
I no longer watch others fish.
I fish for myself.
This poem is featured in the poetry collection Passing Skeletons.
Available now on Amazon!
Check out my Author Page on Facebook!
Check out my Poetry!
Check out my Music Articles!
Check out my Beauty Articles!
Check out my Makeup Articles!
social commentary