Expecting Too Much
There is nothing wrong with having standards.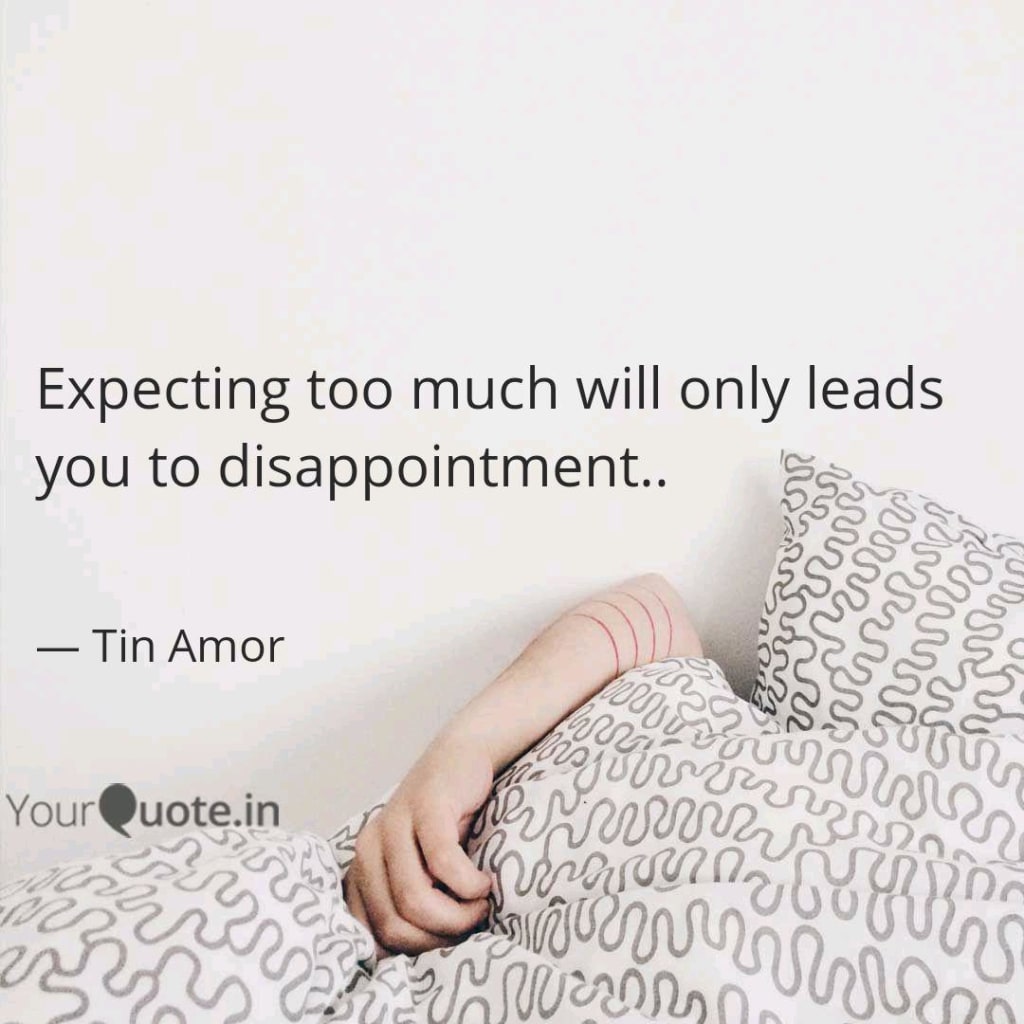 There is such thing as expecting too much but also there should be standards. The simple things shouldn't be the issue and a relationship is two people not one. If I wanted to date myself then I wouldn't be looking for a man to spend my life with nor would any of you be looking for a life partner. It might seem easy but every relationships is complicated, it is how you approach it, brain storm through it it, and how much you allow the negative to affect the positive. You are never expecting too much and if you are told that then that person isn't for you! Change your standards for no one. Know that is it okay to say, "No" when necessary.
You expect too much from me, yet you don't understand I'm not rich
You force an issue after being told, "No"
Then place the blame on me
You make me feel guilty, as if nothing is enough
You don't' seem satisfied, but I've done enough
I have a family of my own to try and support
I'm not your wife or even know what the future holds
You expect wife duties yet there is no ring
You haven't even made the compromises that marriage brings
You're expecting so much but it isn't my fault
You were supposedly in a bind, but not with my time
You have to live with the hand that is dealt
The path that you choose till the road runs out
You can't keep expecting so much from one soul
Even soul mates get tired you know
If we are meant to be, we will see the spirits intervene
You'll just have to wait and see, a miracle could be done
We are only human and I'm no superwoman
I've played a part I should have never entertained
Now you're expecting more, what could I say?
I am a single parent of two, open your eyes and you'll see it too
We each have our differences, yet I put a lot of them aside
Now you've got me feeling guilty about nothing that I've even done
My hands are tied behind my back
I've gone off the beaten path
I'm not sure what will happen now
Life goes on and the train keeps chugging alone
I've lost myself in so many relationships, it finally took one last relationship to realize I deserve better. I deserve someone who I do a lot for but get the same in return. All things work out in time, if you are impatient like I am just know you aren't alone but the best packages come when we least expect it. Don't ever change or lower your standards but have patience for the right one could be around the corner somewhere.
About the Creator
An inspirational poet. Writing poems to show others that it is okay to show feelings another way. I've tried a couple articles but I've found I'm better at the poetry. Just want to inspire and encourage others through tough times.
Reader insights
Be the first to share your insights about this piece.
Add your insights