Drawing Noses
I'll teach her to draw noses.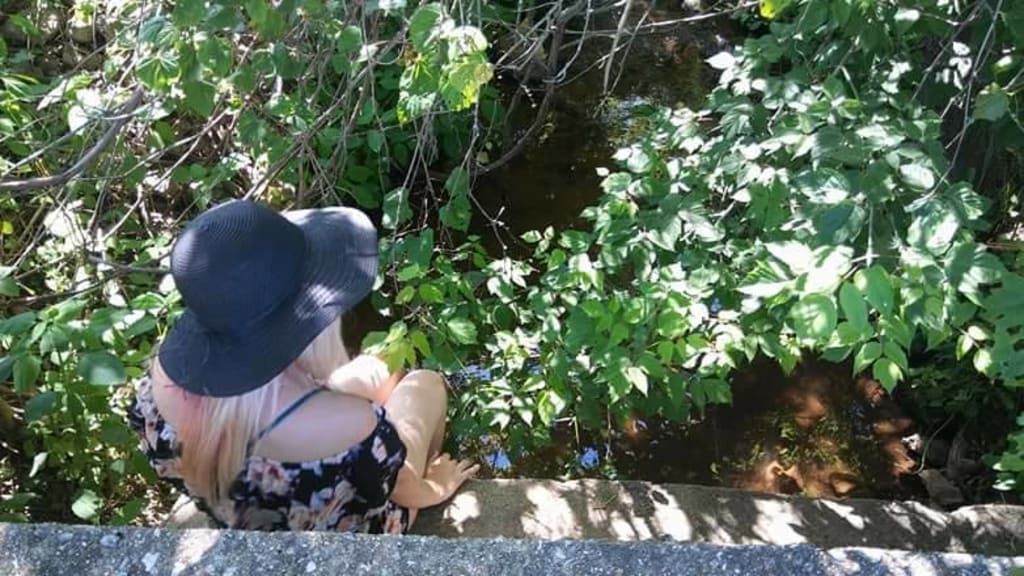 It always hurts when I draw a nose, not because of the nose but because of what i know, what i now know. For what I know about playing drums, and drawing noses is you never wanted to teach me those. You never wanted to teach me to play drums, never wanting to help mold me into who I would become. You didn't want to tuck me in at night, or be around when it isn't vacation time. You didn't want to teach me anything outside of the church, and even inside you taught the devils works.
But what you did do is ruin everything I gave you, misplaced anything I made you, and leave me waiting on the stairs or school bathroom, forgetting I exist, forgetting my birthday, forgetting my name, leaving scars never taking blame, telling every one you know I am insane. You neglected me in every way but one, and i keep the memory of wiping off blood, and yes I didn't forget everything, just because I was small doesn't make me the liar you make me out to be. YOU have neglected me in every way but one, can barely stand on my feet, since what you gave me lingers in my blood. The only thing you managed to give me in almost 21 years, was a self hating mentality with ungodly fears. So whenever I draw noses, I always think of what I know, and how drawing noses was a young girls priority but yours was keeping her out of the know. To keep me confused and captured in lies, as if I didn't know what happened between MY own thighs, by the way did you catch on to the MY OWN?! MY OWN THIGHS YOU NEVER OWNED. You never owned me get it through your mind, you never determined what I became in life. To keep me out of the know of what is right and wrong, to teach me to be weak when i needed to be strong. But now I'm drawing noses, being glad of what I know. And I'll do much better to help my baby grow. I'll give her enough love to fill the world, and make her understand she's always my girl, I'll never lose the things she makes for me, never forget her birthday, I'll always let her know her worth, and know the meaning of family. I'll teach her to draw noses and play on the drums, the things I have learn with out you so I could pass along. I hope you pray to God and throw yourself at his feet and I hope that he shows you the mercy you never showed me.
art
About the author
Reader insights
Be the first to share your insights about this piece.
Add your insights