Don't ever cry
'Don't ever cry darling' by syeda tamseel fatima hussain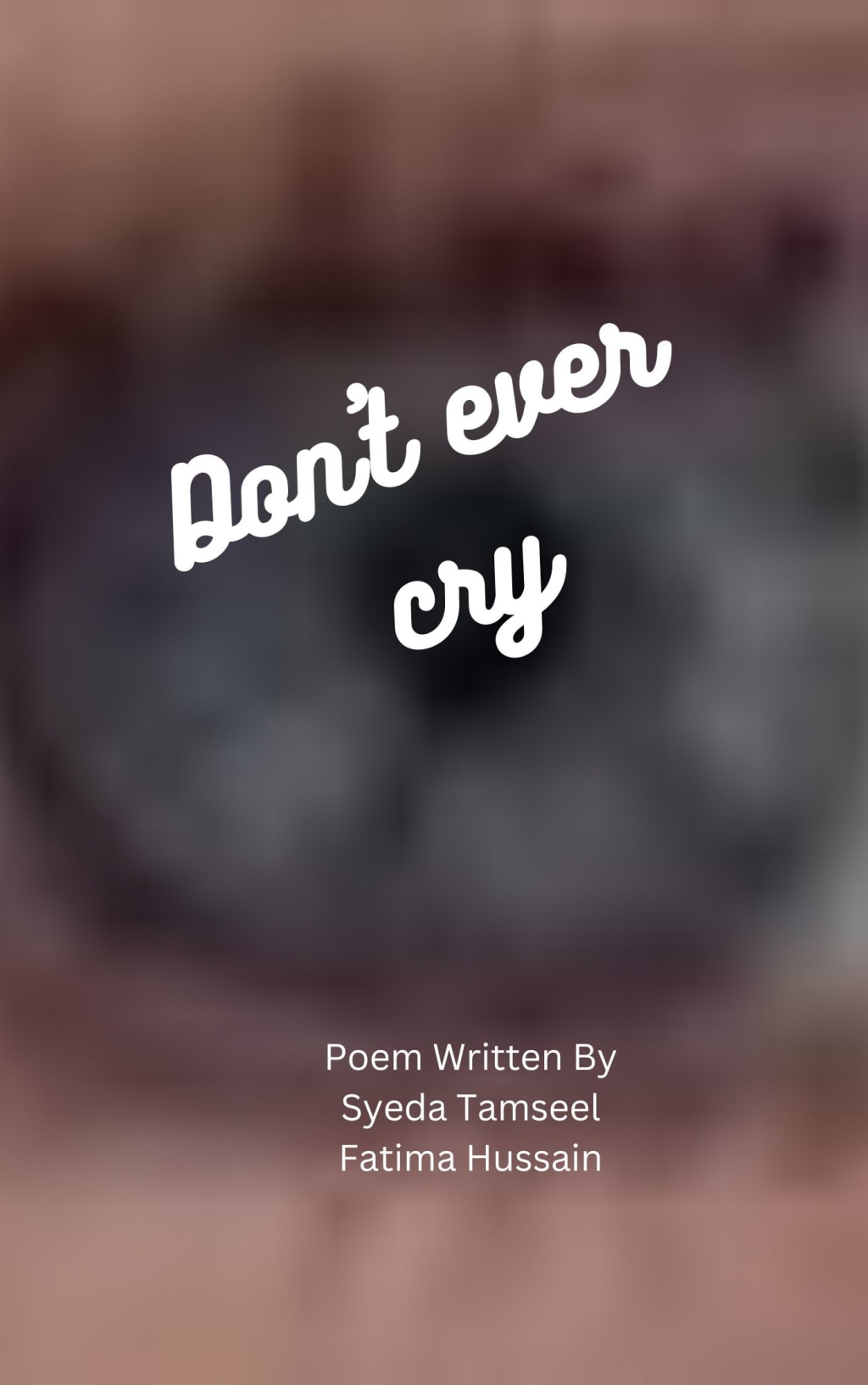 Don't cry but try your hard!
Don't ever cry
Don't ever cry, your eyes are precious
So be strong and courageous
Long time ago in 2019 I met you
I get to talk to you
I don't know what is going on
I wrote three poems on you
I forgot who you are!
You should agree I know you better than anyone else
You should find out who I am.
Why am I here?
Do you ever think I am so annoying?
Because you ignore me
Do you know what I see in your eyes
Not those lies, but those blue stars twinkling in there
So don't ever cry, your eyes are precious for me darling.'
So be strong and courageous
By
Tamseel Hussain
Meaning
Your eyes are right way, you should love yourself. You are made the same and do not ever cry for your beauty, cry for the lies you're hiding in your heart' and your eyes reveal it.
Important Don't copy my work, if you do i will report directly to Vocal.Media office. Thanks and if you liked reading please share it with your friends and family!🥰
L
About the Creator
Hey Random Person,
My name is Tamseel, and I am poetry writer, story writer. I write about what I see, think, and feel.
Reader insights
Be the first to share your insights about this piece.
Add your insights