Divine Feminine
Divino Femenino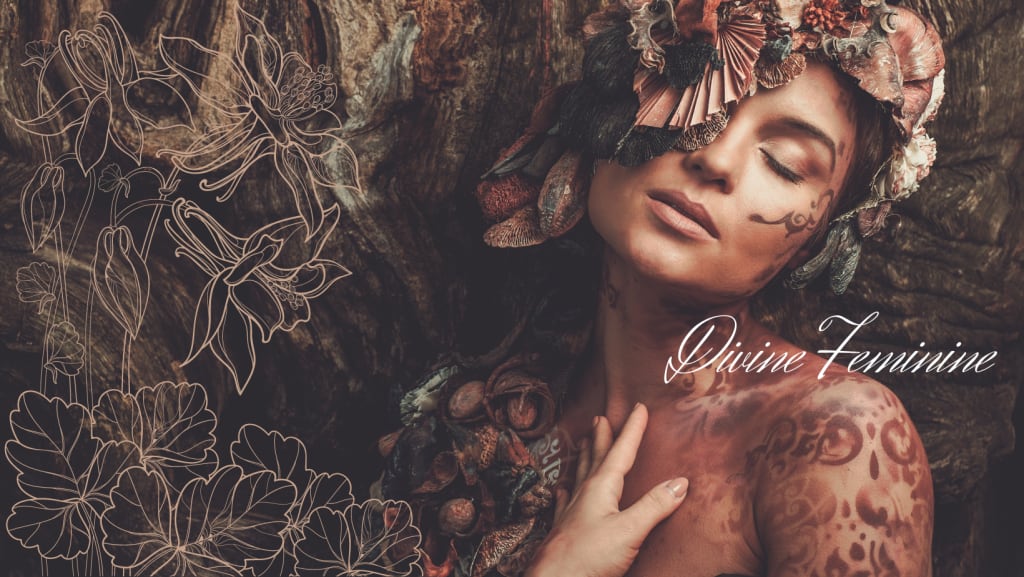 What is it that makes me a woman?
Is it the way my breasts are placed?
The way my hair falls gracefully in front of my face?
Or.
Is it the way I cry and scream?
Is it the way I beg and plead?
To be yours?
To be his?
To belong to someone?
I am no toy.
I am not fragile.
My tears do not make me weak.
My submissiveness is my strength.
Divine Feminine.
I hold power in my veins.
In my eyes.
My lips.
Kneel and worship my hips.
We created you.
Qué es lo que me hace mujer?
¿Es la forma en que se colocan mis senos?
¿La forma en que mi cabello cae con gracia frente a mi cara?
O.
¿Es la forma en que lloro y grito?
¿Es así como suplico y suplico?
Para ser tuyo
Para ser suya
¿Pertenecer a alguien?
No soy un juguete.
No soy frágil.
Mis lágrimas no me debilitan.
Mi sumisión es mi fuerza.
Divino Femenino.
Tengo poder en mis venas.
En mis ojos.
Mis labios.
Arrodíllate y adora mis caderas.
Nosotros te creamos.
inspirational
Hello beautiful people!
I'm here to explore my creativity and create content I hope inspires you.
Receive stories by Briana Feliciano in

your feed