cure for better days
september 15, 2023.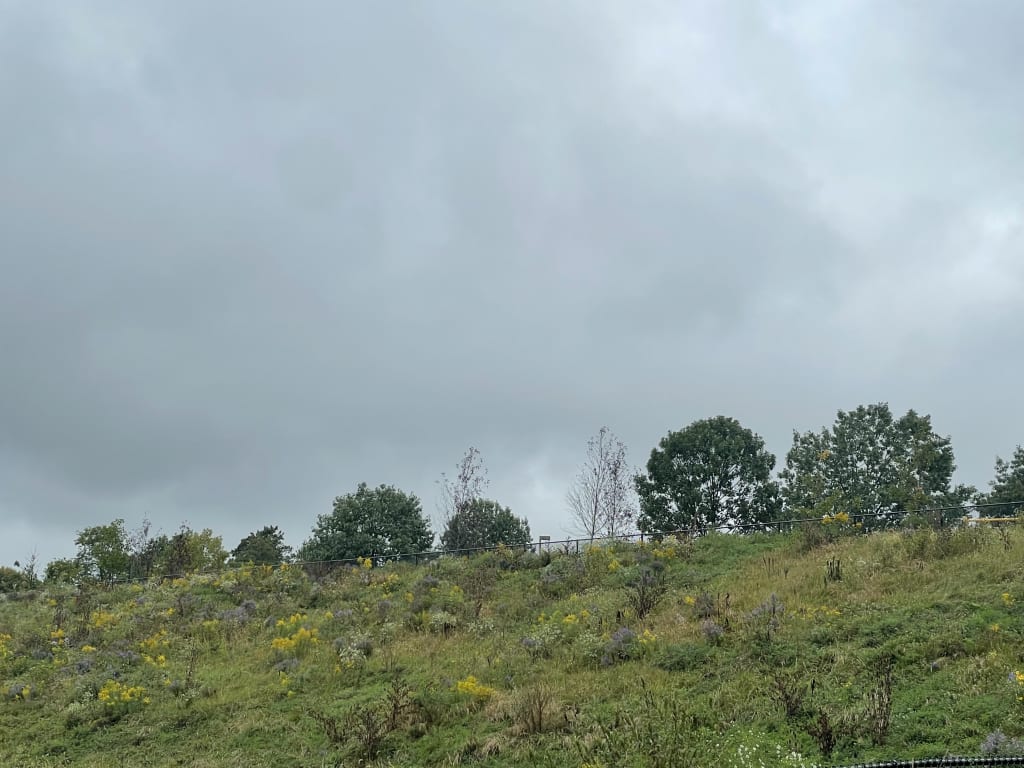 I don't know how to write about the beautiful parts of life. I hone in on my pain and my despair and I forget that there is beauty in everything. I sit outside to remember. It's a sunny day. It is such a sunny day and the breeze provides the most wonderful cooling. I can hear crickets chirping over my music while I watch the bees pick their favorite blades of grass. Tree branches above me swaying lightly but constantly. A breath of fresh air, hold for four, and an exhale through my mouth. Repeat. In the light of the day there is so much. So much to watch and so much to miss if you do not pay attention. I watch the golfers in their carts and I watch them play and I hear them cheer. Hip hop in the summer. A week until fall, on the dot. The leaves around me will change color, as some have already started. From vibrant greens to luscious oranges and even prettier reds. Yellow will fall from the sky onto the ground and brown bark will be all anyone will see. And it is still beautiful. When the snow, still far in the future, falls, magical and peaceful, making the days quieter, there will be beautiful white coats on each tree. Naked branches beneath. I can see the yellow flowers on the big tree by the parking deck. They are here but they will go, and they'll return. There is so much to miss if you do not pay attention. The sun can cure and it truly, always, does. There is no better medicine for sadness than the glories of this life.
About the Creator
just a girl in this world who thinks a lot and writes a lot and some of it makes sense and some of it doesn't. enjoy nevertheless.
Reader insights
Be the first to share your insights about this piece.
Add your insights