CULTure War
Escaping the Shadow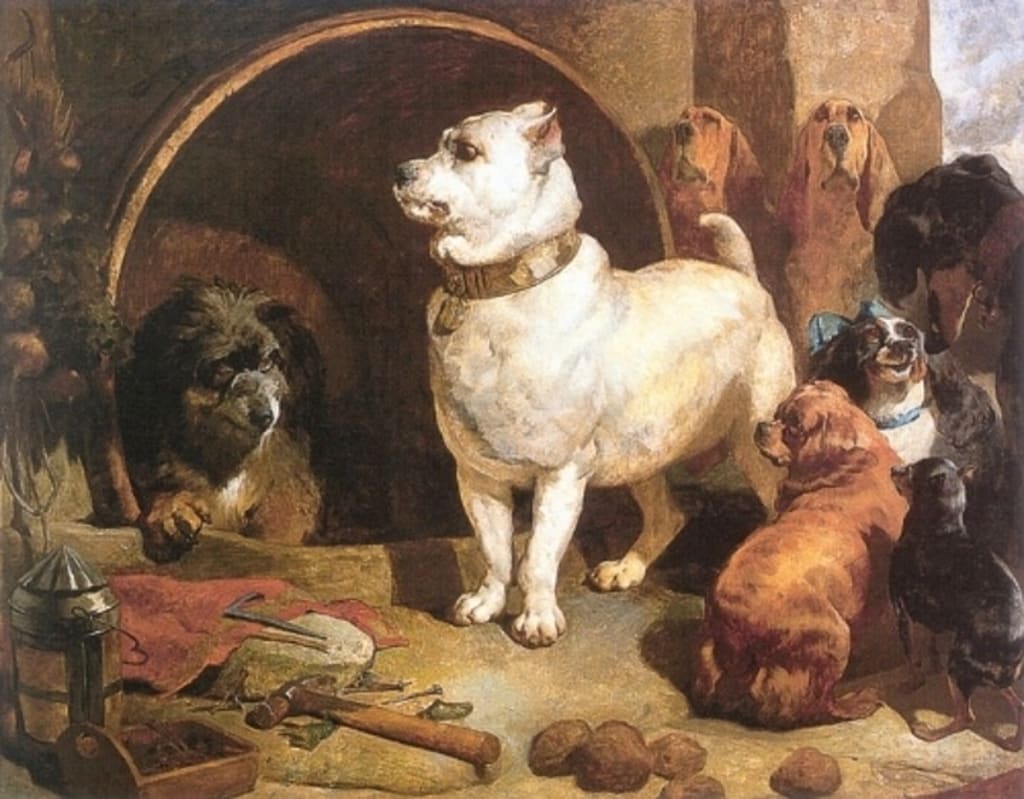 "What's up, dog?"
Introduction
There were many times in my life where something deep inside impelled me to consider leaving everything behind to become nothing. In some cases, this came in the form of the simple desire to wander aimlessly with no care or concern about whither I went. Other times, it was suicidal despair which led me to not only stare into the abyss but left me with one foot hovering over its depths.
There were a couple of times I took the leap and fell to the bottom. Attempted suicide by intoxication is still an attempt at suicide. I would not have admitted it at the time, and everyone around me was as oblivious as I. But one cannot try harder to rid oneself of life than to slug a half-gallon of 80-proof whiskey in a matter of a few hours. Everybody tells themselves they're having a good time, but it's not a good time if you know damn well you won't remember it. That's an invitation to Death: "Come get me, you bastard, I'm ready."
Those are stories for another day, however. I will conclude the subject here by remarking that it was love that stayed my hand in the majority of those cases. The thought of hurting others made me hold back from freeing myself. In those few cases where my invitation to Death was mercifully declined by the Grim Reaper, I cannot say what stayed his skeletal hand. Some will say providence, some will say destiny, some will say chance. You're welcome to believe what you will. I just don't know.
The story I do wish to relate here is not my own, and it is most likely apocryphal. It is the story of the day Alexander the Great encountered Diogenes of Sinope, the original cynic. There are many different versions, but I will use the one that most suits the analogy I wish to draw to the poem below.
It is said that Alexander was in town, and all the prominent individuals of the town had come to pay their respects. However, one well-known fellow was absent. Diogenes was known to live out in the street, naked, sleeping in a large ceramic jar, preferring only the company of dogs. Alexander had some interest in and even respect for the philosopher, so he set out with his retinue in tow to pay a visit.
Alexander found Diogenes lazily wiling away a beautiful sunny day in the street, sitting with his back against his jar. Alexander stepped up to Diogenes, his long shadow falling over the philosopher. Alexander introduced himself and asked if there was anything he could do for the old man. Diogenes looked upon the conqueror with mild disdain and replied:
"Yes. Move out of the light."
Alexander laughed, did as he was bid and left. His soldiers were shocked that he had not slain the insolent beggar where he sat and remarked as much. To which Alexander replied:
"If I were not Alexander, I should wish to be Diogenes."
As for the analogy I wish to draw, I will not spell it out for you.
I ask only that you do not stand in the light.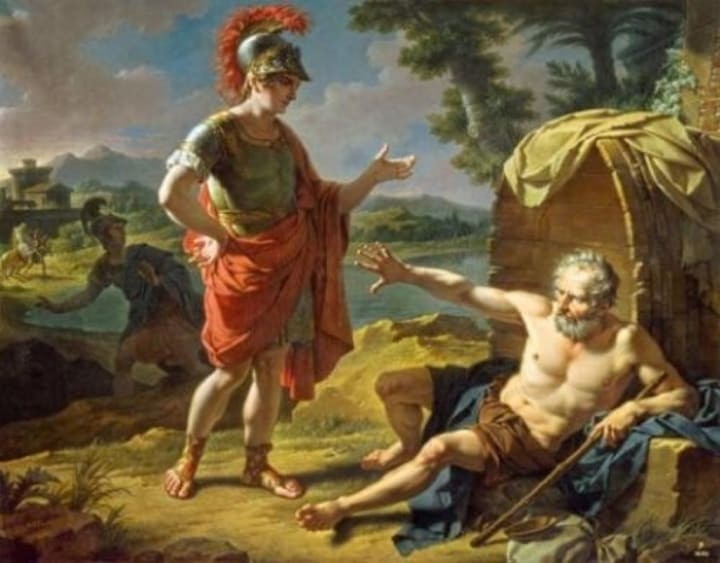 CULTure War
I have become a conscientious objector to the culture war...
A dead bird with two wings is still a dead bird,
So let's stop pretending it can fly.
Red pill?
Blue pill?
Black pill?
Sit still.
Shut up.
Grow up!
You're al(l)right, but so wrong.
Once we join the group
We travel different chutes
But to the same abattoir
We are lead along...
No conspiracy,
No theory,
Just human history.
Minimal query
Makes it easy to see.
For me, there is no "Us vs. Them".
There is only "Them vs. Them".
Fuck "Them".
Leave me out of it.
I refuse to pick a side.
I refuse to be nice about it.
I refuse to pretend.
I refuse the refuse of them vs. them.
A dead bird with two wings is still a dead bird,
So let's stop pretending it can fly.
I have become a conscientious objector to the culture war.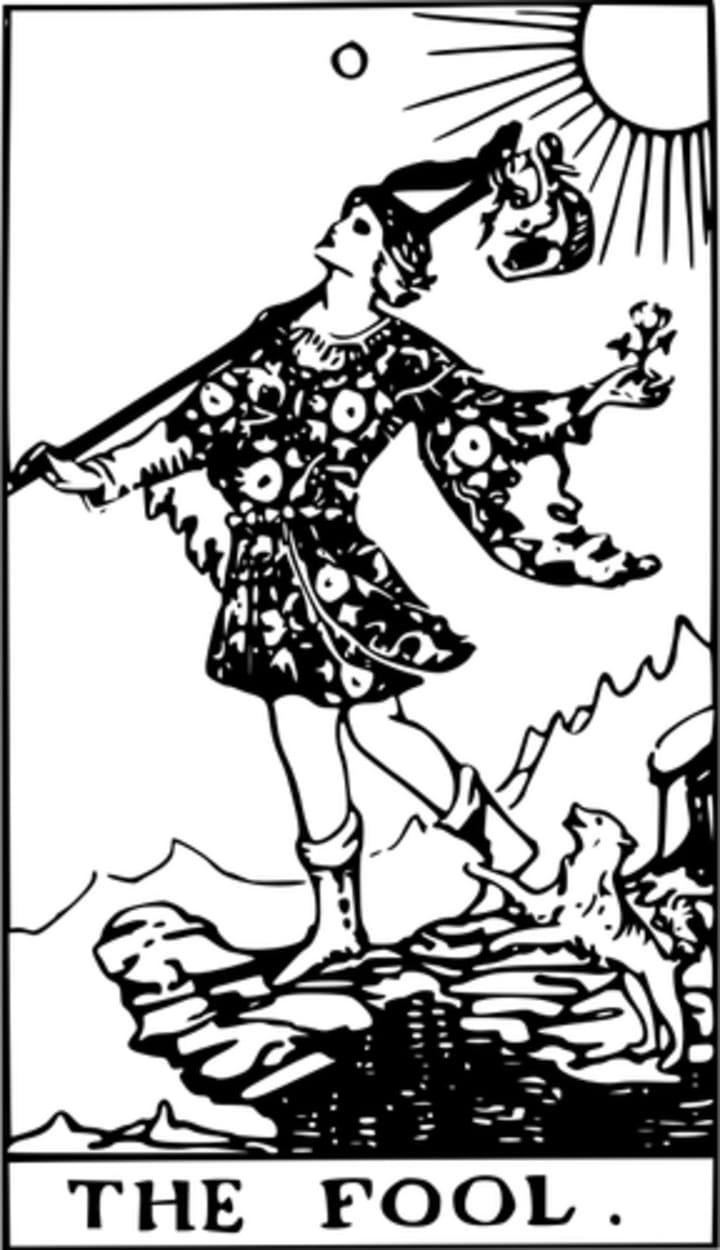 social commentary
About the author
C. Rommial Butler is a writer, musician and philosopher from Indianapolis, IN. His works can be found online through multiple streaming services and booksellers.
Reader insights
Be the first to share your insights about this piece.
Add your insights