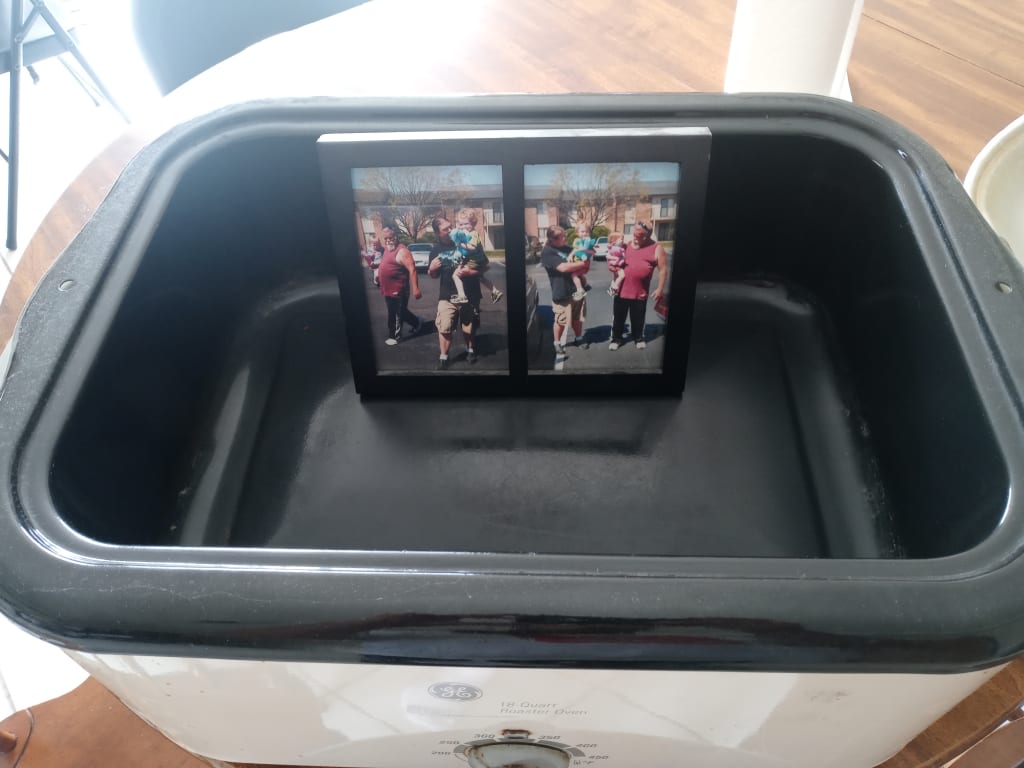 There was a chili cooking
On a Sunday morning coming down.
Hungover but alive,
I stumbled to the deep well
Of meat, beans, and stewed tomatoes
Like a beggar to the temple.
I did not need to ask,
But I surely received.
He had done it
For no other reason
Than that was what you did
When the game was on,
And family came over.
But he did it with love,
In so casual a way that
It was like
He had done
Nothing at all.
Yet he had performed a miracle.
He created a world in which his family felt:
Safe.
Wanted.
Loved.
There wasn't much outside
That moment in time
That was safe.
There weren't many outside
That happy home
That wanted me.
There weren't many people
I could turn to
And feel loved.
He's gone now, but I remain.
I am proud to be his son.
I don't need to process this.
It processed me.
Farewell, dear father.
Thanks for the chili.
***********
The pictures are of my father and I with my two youngest children. The big roaster oven is the one in which his amazing chili was cooked to perfection again and again. The oven no longer works, but after he passed away, I took possession of it, and haven't been able to let it go. Who ever thought so simple a thing could mean so much? There's a lot more to the story, but I can't tell it all. Besides, this is the part that matters most. I append here a part of my journal entry from Mother's Day, 2022:
Dad's birthday is on the twelfth. A lot of times it fell on Mother's Day. I visited Dad and Mom all the time. We never had to arrange for special occasions, though sometimes we did. There was a time in my youth when I considered leaving the state, starting a life and career elsewhere. I'm glad I didn't. I certainly would have kept in touch, but I would have lost much more than I gained, in terms of overall value of life.
I'm not a normal person. At all. In any way, really. I don't agree with people on the vast majority of things they believe, and I think about things—the meaninglessness of life; the natural, autonomic penchant we have for dissociation and dissimulation; how that tends to bolster and buttress our innate selfishness; our tendency to value ideological groupthink over individual liberty, even, in the most absurd cases, where the group ideology founds itself on said liberty—I think of all these things, and I try to discuss them, and people are so discomfited that they react to me negatively, sometimes up to the point of belligerence.
Sometimes I have reacted in kind, and I am sorry for that. I realize my will to truth is so far beyond the scope of what most others would care or dare to embrace. It is a hard thing to do, to gaze into the void, to look beyond the limits of our subjective experience, despite being always irrevocably trapped within it. It is so difficult that the point of diminished returns for the seeker is reached very quickly, the pain sets in… very early.
My parents were always there for me. They didn't understand it either. It discomfited them as much as anyone else. But they still loved me.
Love can't conquer all, folks. I'm sorry. I know that hurts to realize, but there are things in this world that must be handled with reason, irrespective of love or hate. Yet it is in exactly this way that we progress to protect love. For without reason, the passion of love for "the one" becomes hate for "the other". Without love, reason is a cold… cold place.
In retrospect, I can see that my parents were living proof of something which I had long held to be true. Perhaps it was their actions that determined this dearly held belief:
We do not have to understand someone to love them. If there is any hope of understanding, we must love them first, and understand them later. We may never understand them, but if we come to the clearing at the end of our path having loved them, our lack of understanding will be irrelevant.
The love will remain.
When we make empathy or compassion the arbiter of our ability to love—of our conscience—we shall find that we exclude those who do not share common feeling with us from being loved. In some cases—like my own—this exclusion is inevitable. At this stage of my journey, I am resigned to being alone. I am okay with not being loved. But I must love. For having attained the summit of reason, I do find the rarified air far too cold. Even if I can only love from a distance, I should rather bear this fire in my heart than remain as desolate as the landscape through which I struggled and stumbled to get here.
This is my unique internal struggle. Thanks for taking the time to read about it. You don't have to understand. I wish you well—the absolute best, in fact. Wherever your path takes you, I hope that the fire of love still burns in your heart when you get there.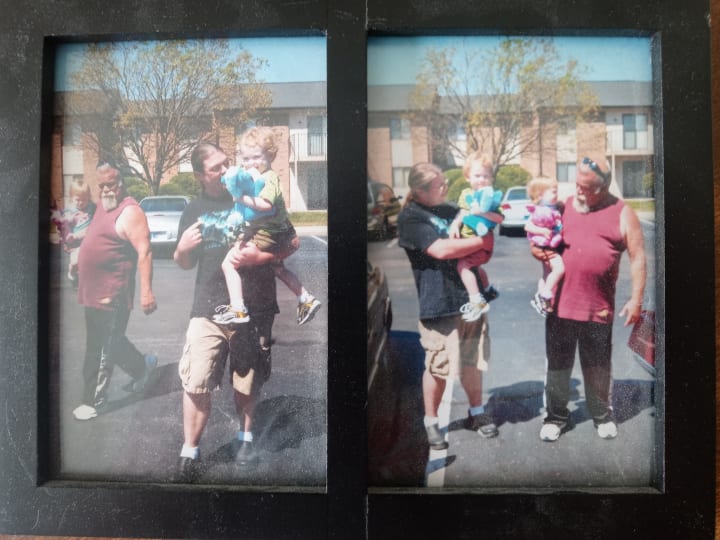 love poems
About the author
C. Rommial Butler is a writer, musician and philosopher from Indianapolis, IN. His works can be found online through multiple streaming services and booksellers.
Reader insights
Be the first to share your insights about this piece.
Add your insights