Champagne Toasts and Moonlight Kisses
To My Husband, Hans Enders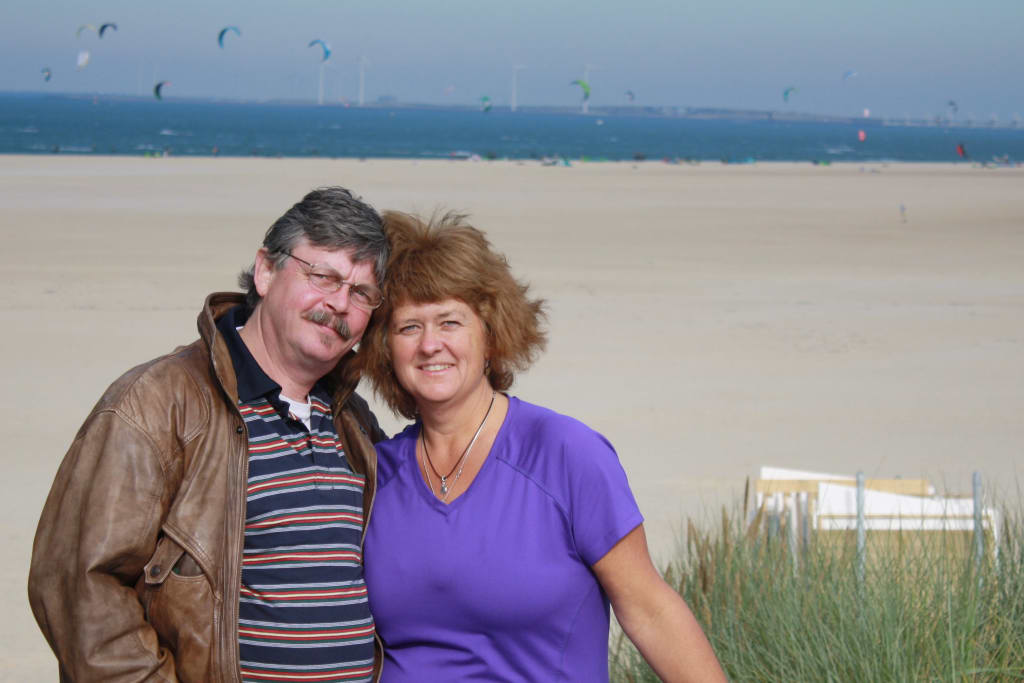 Our first photo together
Champagne Toasts and Moonlight Kisses
The first time we met, was so long ago.
I didn't know then that you captured my soul.
We made a brief connection, not knowing why,
Only to find out, as time went by.
You went one way and I went another.
We travelled different roads of life without each other.
Then one day our paths did cross again.
Another brief connection, still wondering when.
More years disappeared, and emails started up.
Still not knowing what was about to erupt.
Then one day, the right timing did arrive,
For two sleeping hearts to become alive.
Over champagne toasts and moonlight kisses,
The two of us started making wishes.
Wishes of a future life together.
Happily ever after in the arms of one another.
The moonlight kiss, became a future of bliss.
We became a family of four
With Thunder and Sundance whom you did adore.
But our time together, ended way too soon
We only just begun to shoot for the moon.
Now you are in Heaven, and I am in hell.
The fairytale has ended, nothing more to tell.
I now only have memories of love you showed me.
And close to my heart, they will always be.
I love you to Heaven and back.