Ces' 3 Mots
By: Karlton A. Armistad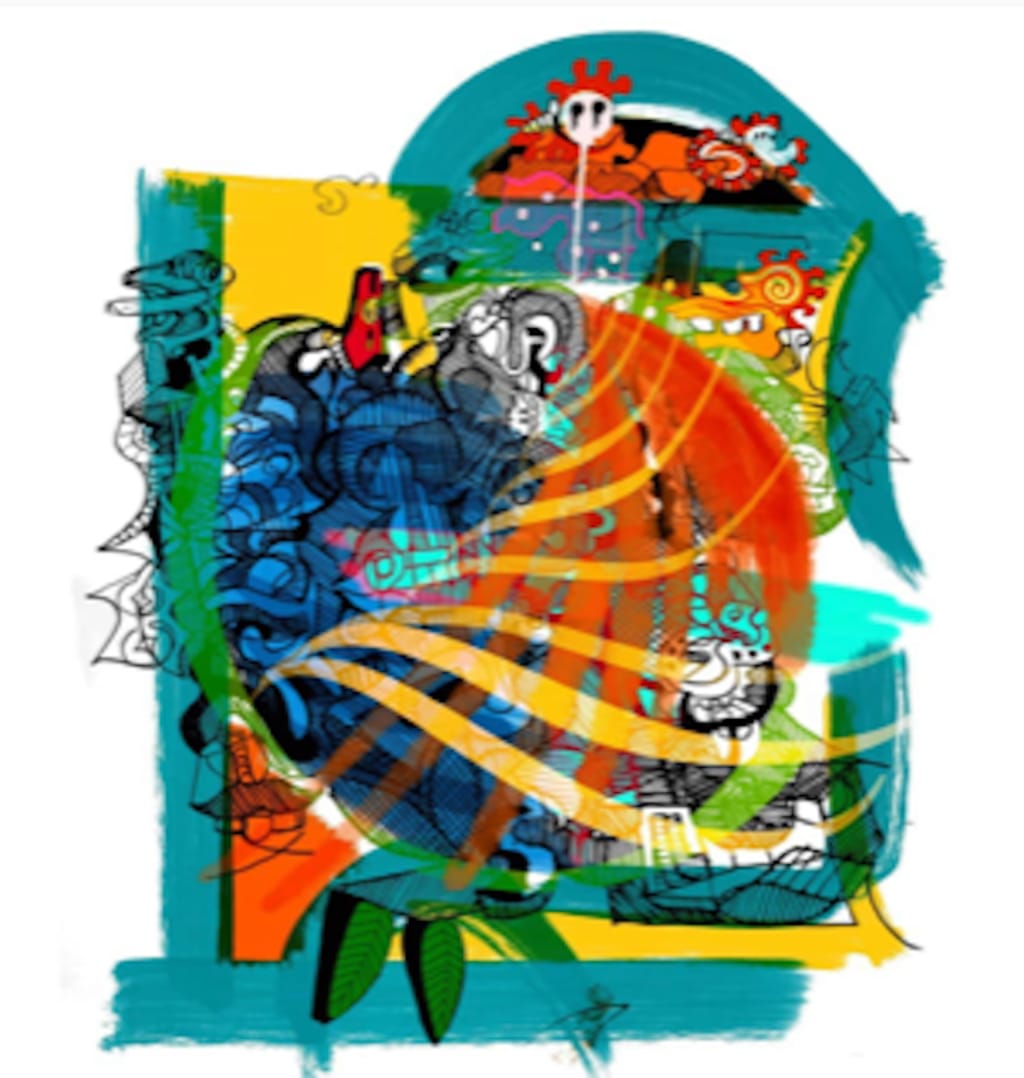 Artwork by: S. Kane [2021]
Ces' 3 Mots [Those 3 Words]
By : Karlton A. Armistad Date : 6th October, 2021
1.
Those 3 words once uttered, even if only muttered
Changes night to day, rain to sunshine
Confirming I am now yours and you are mine
Said straight through or stuttered
You know they mean, heart lost in a dream
Those 3 words.
2.
Those 3 words have changed and shaped the course of Human history
Some say the true meaning remains still a mystery
Yet Kings & Kingdoms have been birthed and ended on their Totality
Encouraged demagogues to threaten humanity after losing their sacred sanity to those 3 words.
3.
Those 3 words slaughtered millions in death camps
Turned Princes into downtrodden Tramps
Bourgeoisie heads severed from their bodies and beds
Streets and paths ran red so the poor are fed
Equality, Solidarity & Fraternity they embed, so honor is wed
For those 3 words.
4.
Those 3 words repeatedly ran,
Away with my heart as fast as they can
Begging them to return, I watched my flaming soul burn
Wishing for dark death's peace and its heavenly sweet release
To be final free of those 3 words.
5.
I love you, but truly, how could you?
I rarely let you see any true glimpse of me because of those 3 words
Used like Japanese swords, to clinically open Me
The dissected and infect every true part of Me
Torturing the simplistic pureness found at the Heart of Me
Everyone that has said them, I've fled them
To save my priceless spirit as I knew their hearts weren't in it
Murdered by those 3 words.
[End]
About the Creator
Carlton A. Armistad is the pseudonym for Andrew R. Little. I prefer writing under this as it allows me to look at any body of work I complete separate to my personal day-to-existence, and safeguards my relationships and family.
Reader insights
Be the first to share your insights about this piece.
Add your insights