Black End Toast
Color, Texture, Taste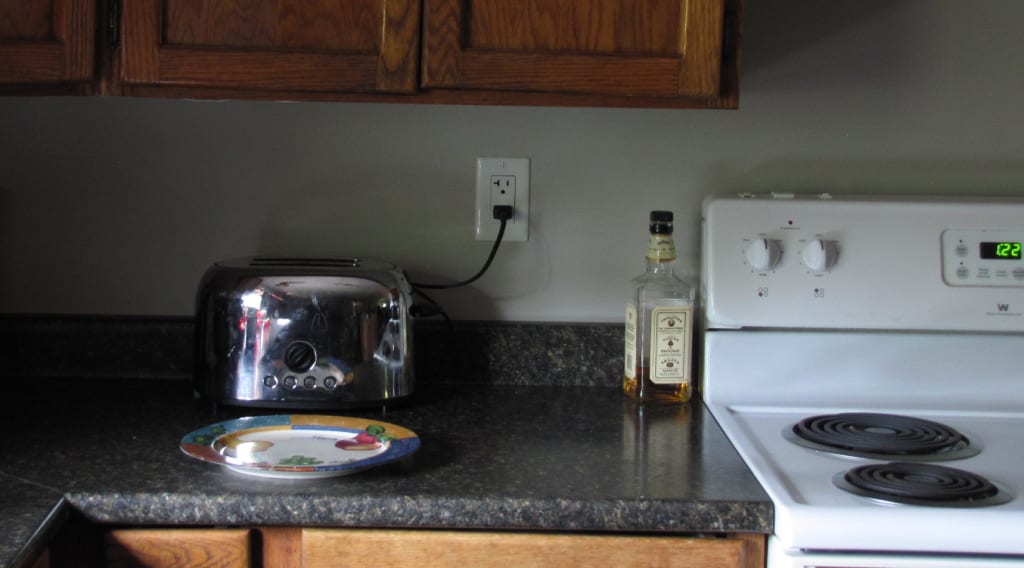 Counter-Top (1) by G. Cooke (TWMIS)
Waking, stumbling, grappling, groping for the door;
He shuffles out into the passageway.
Two steps, three steps, four, five; counting each as he goes,
His goal the lavatory now reached, must be entered,
After a short but interminable minute, out he steps afresh,
His bladder voided but his hair still unkempt;
Crosses into the dimly lit kitchen, seeking morning tea and
sustenance. But what shall it be?
Kettle filled from the tap, and placed on the stove,
What is there to eat, while his kettle does heat.
Two semi-moldy slices of bread in a bag, on the counter he finds!
"Oh well," into the toaster they go and then to my tummy.
Forgotten but reminded as the toaster smokes, then pops.
Black toast! Wasted bread! Now wasted toast!
Who was he kidding? He still feels wasted himself.
I'll not waste this toast. But - no butter!
Cupboard flung open, nothing much there save a single
jar of Marmite; no nut butters or other spreads, or jams.
Well, on it goes then.
Marmite spread onto the toast.
What else?
Must put something else with it.
Oh, what's that.
Black rice like grains scattered about counter.
Did I have rice - wild, long grain or fried - last night?
Don't care; doesn't matter!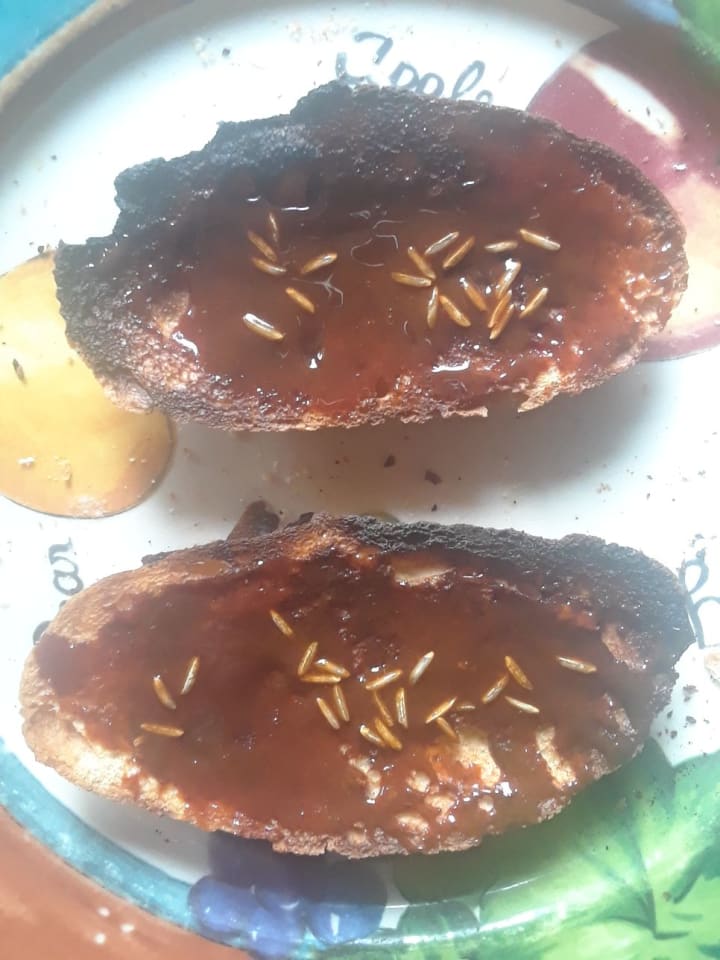 Sweeps the counter, collecting the grains, sprinkling over the Marmite,
It goes. Into his mouth, teeth not gnawing, nor gnashing.
Toast crumbles easily, so black as it is.
Chewing, hurriedly, not acknowledging any taste to his tongue,
Nor notice of texture or the grains within the spread,
Smacks his lips after one done, reaching for the second.
The corner, counter rat scurries off.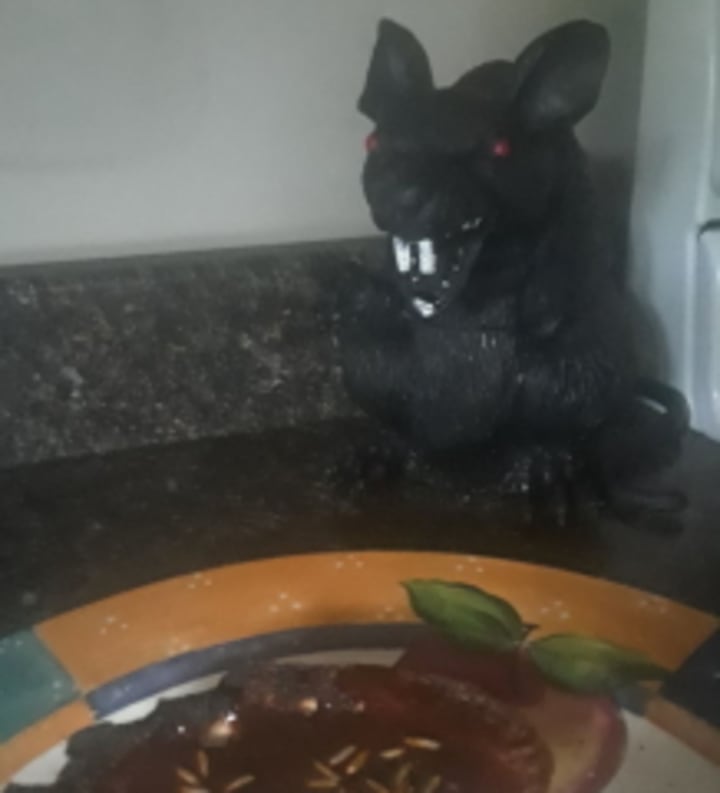 Author's Final Note:
Dear reader, if you like this work of mine, I would sincerely appreciate you letting me know by selecting the Heart icon below. As to Tips, which requires you to be a Vocal member or have a Stripe account:
I leave it to you about using the tipping feature in Vocal.

I never pass up free money.
Since I write in many genres attempting to add personal, colourful, humorous, anecdotes in all things written, you may be interested in other works of mine, especially here on Vocal. There are three ways of navigating to and (or) retain a list of my Vocal creations:
All present works I have written on the Vocal media platform are stored on Vocal in a multiple indexed library, with one index being my own author summary page, with my name Graham Cooke attached to it. Select the name in this paragraph or shown at the page bottom (after scrolling down) and you will be redirected to that summary page. No; nothing nefarious will occur when you "click" on the text.
Now, if you so wish to return to "my" Library index page, just bookmark it in your internet web browser.
If you should want to be kept up-to-date on newer Vocal creations of mine, instead of manually having to find and select the browser bookmark for my Vocal summary page, you can subscribe to my Vocal work. By selecting the Subscribe button below, you become subscribed to my Vocal feed of new creations and existing library of which you have not yet read. It also increases the number of my Vocal member followers and lets me know I'm being appreciated for my efforts on Vocal. However, you have to be a Vocal member first. So, I leave it to you to decide upon that; see the following.
NOTE: If you're not already a member - free or paid - of Vocal, maybe you might like to become one. Vocal has many different "communities" where authors, musicians, photographers, videographers and artists of all genres let their stories unfold. Quick access to the Vocal front end is here below, through my own Vocal Ambassador referral link.
(Word count, excluding image captions, above: 1053)
performance poetry
Semi-retired contract technical writer, editor and content developer now writing creatively in the genres of adventure, post-apocalyptic and science fiction, and technical gear reviews.