Between Truth & Lies
Discern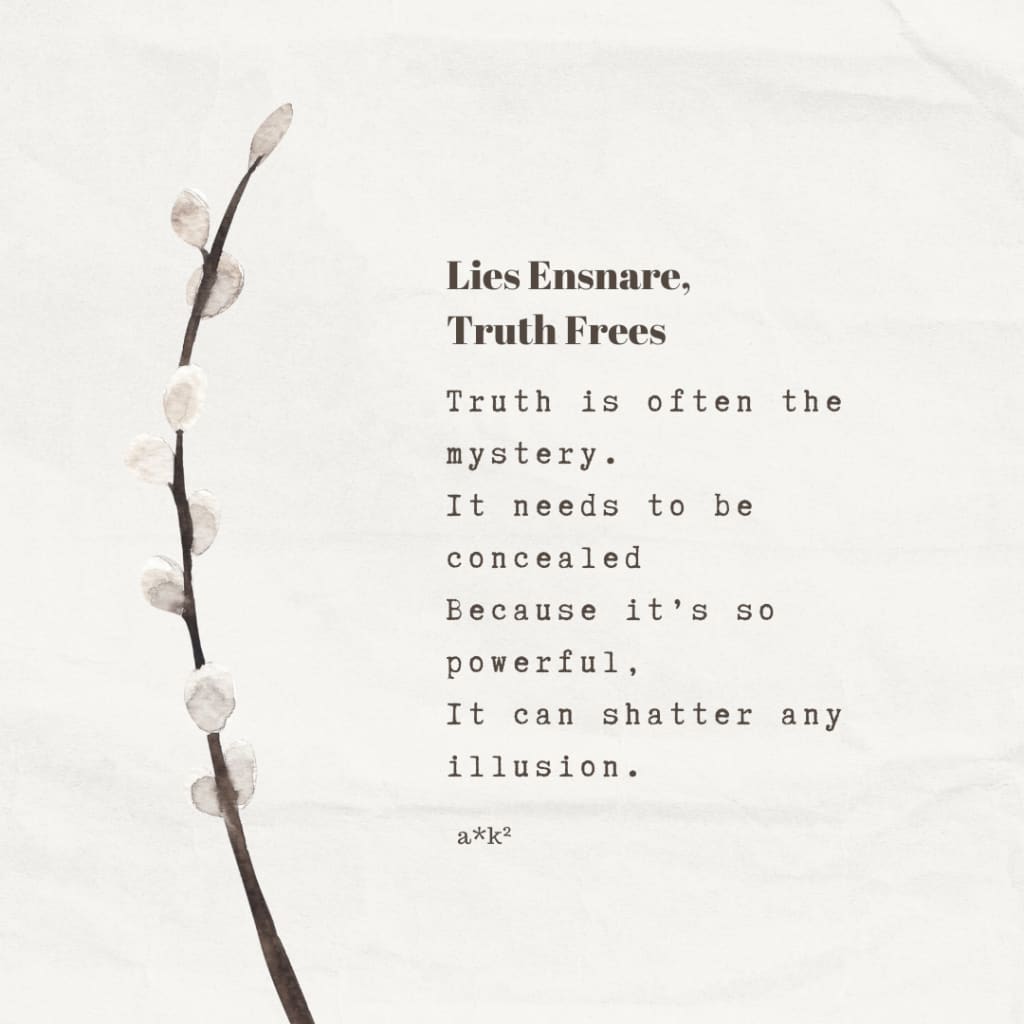 Get to the Truth
It's the stories,
All the stories,
They tell you,
You think about them,
You tell them or not,
You hear about them,
They hear about you,
They think about you,
Tell you might or might not.
So many permutations
And combinations to sift
And sort through.
So sift and sort,
Minutely.
The more elaborate the story,
The more captivating,
If what is being presented
Is what you want to believe
And what you wish to be true,
Beware ensnarement.
Truth is often the mystery.
It needs to be concealed
Because it's so powerful,
It can shatter any illusion.
It is what you discern from
What is being presented but more
Importantly from what is not.
What you are being
Guided and goaded to perceive
To keep you from figuring out
The hidden treasure of truth.