Ame Ga Furimasu || 雨がふリます
'It's raining'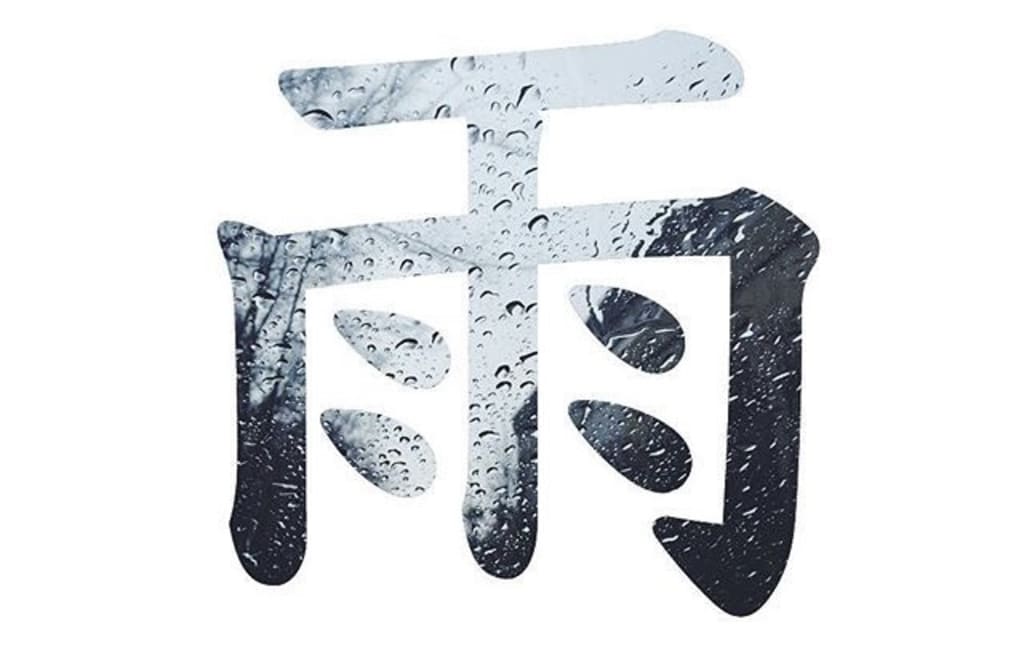 Drip drop drip drop
The trickling mizu drops
Cool air dispel the hot
Undone as though life forgot.
Trees flowing in kaze
Pay respect arigato kami
For you keep the balance
While kings long for palace
I long for the glades
The meadows most evade.
One day things will decay
As everything falls apart
The kokoro that beats
Cannot save you from dark.
The unknown seems to eat
That of which we see.
Where are we to be
When the end is but a dream?
Where does the rain start?
When clouds never seem to end?
If I run until I can't
I can still, and yet pretend.
Hoshizora alight the sky
The young do question why
And so to them abide
With stories and tales of why.
Or how, who, what, and where
Is the one who's lead our stare?
You may call this divine
Yet may soon see in time.
For what they seek is them,
And you may seek the same.
Now you have forgotten
But you are not to blame.
For khronos has lead astray
The focus of younger days
If you're to believe you're distracted
That's you being in your way.
Do not fall, not at all
Don't you know you were once a star?
You may still, if you will,
Get to see just where you are…
About the Creator
"Kuro Silence (Seijaku) is a rapper/producer from Baltimore, Maryland. From trap to experimental, Kuros work defies normative currents of Hip-Hop's soundscape with his work ethic and forays into Hip-Hop's many sub-genres."
-Channel10 Podcast
Reader insights
Be the first to share your insights about this piece.
Add your insights