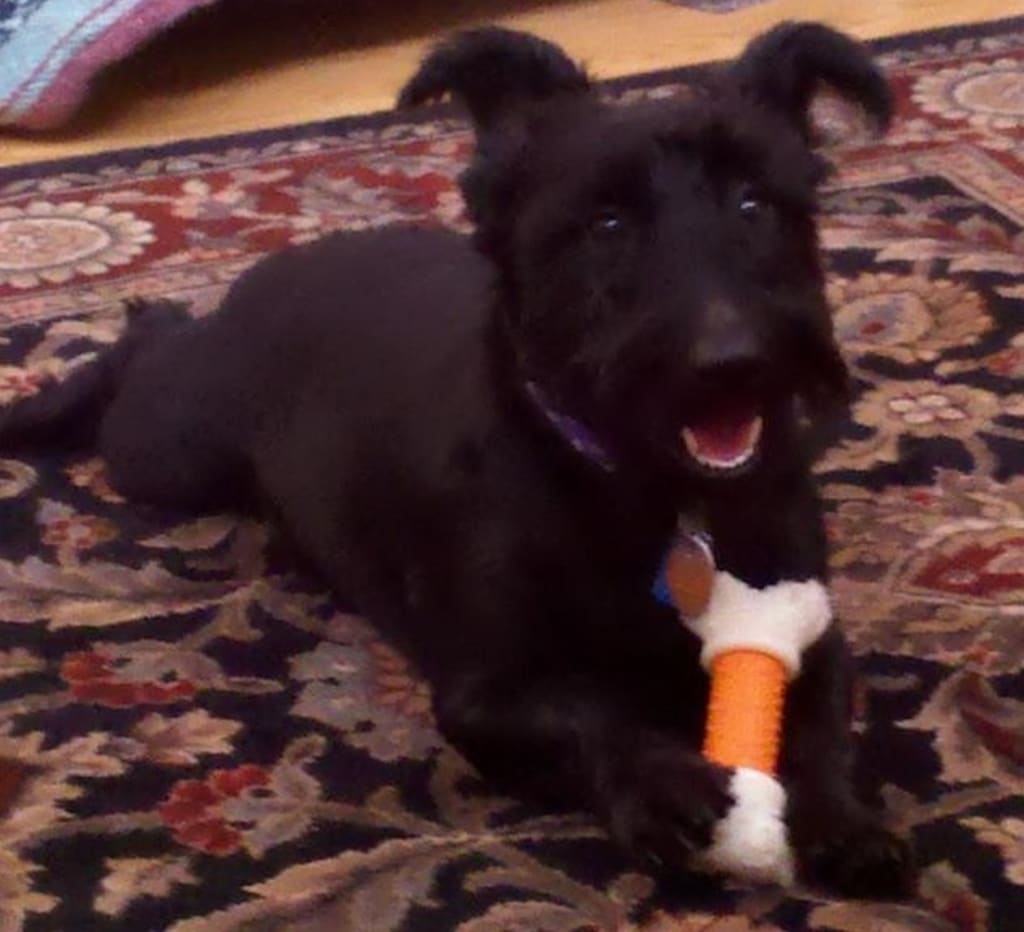 Photo by MA Jones
I wake up sad. Today is meeting day.
My best friend is leaving. She was adopted.
They found her on the Internet. I'm not listed.
They call her Maggie. They haven't named me. I'm forgotten.
Her new owners arrive. They have kids.
Alma brings her out to the cold cement floor.
Mags is scared. I can see her shiver from my crate.
She pees on the floor.
They bring out other puppies. They choose me and a couple others.
I have a chance. I attach myself to one of the kids.
She loves me instantly and asks her parents to adopt me too.
They tell her no.
I play up to the male. He seems to be softening.
The female holds firms. But I keep trying.
The girl asks my name. Alma says they haven't named me.
She calls me Shadow. It must be because I follow her everywhere.
They play with Mags and sign papers. The girl plays with me.
I go up to the male. He picks me up and I kiss him.
They get ready to leave. The girl begs to adopt me.
The female says no.
The girl keeps begging and the male takes her side.
He says two puppies will be easier. The female sighs.
They talk. She nods. They go to the desk. They sign papers.
I'm adopted too.
We leave the kennel. I refuse to look back.
The girl sits beside me in the car. She talks about our new home.
I look around. No cage. I have a bed, toys, and a big yard.
It feels like home to me.
About the Creator
Michele Jones is an author whose work explores the darker side of a character's psyche.
When she isn't working, she enjoys spending time with her family, cooking, and doing charity work.
Reader insights
Be the first to share your insights about this piece.
Add your insights