A View Lost
[May 2020 – Lost in Lockdown pain, wondering if life will ever be the same…again]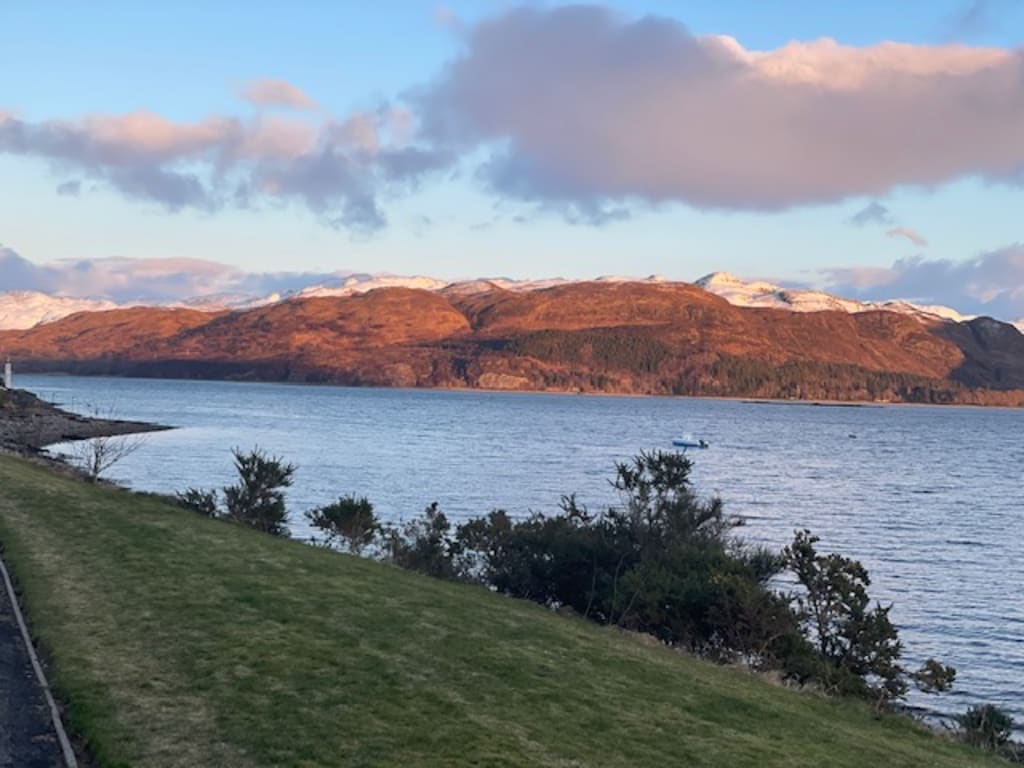 Lochcarron Shoreline; Photo by: A. Little
A View Lost
By: Karlton A. Armistad
[May 2020 – Lost in Lockdown pain, wondering if life will ever be the
same…again]
1.
Captured moments of joy and laughter
Lost and wandering through this disaster
2.
A coastline, missing its guests
Bed & Breakfasts open but no one to serve. How this unwanted visitor has ravaged our normality and stolen our family.
3.
Smiles and hugs and comforting embraces, we couldn't give them as they journey to their places to take up spaces they weren't ready to occupy, as we cried and prayed for the chance to say goodbye.
4.
Stay inside, cut yourself off from your routine, how could this take away so many-many dreams.... Now we are moving into a new norm, a different reality with pained faces covered to keep us from Harm.
5.
Who knew we would become the masked generation, witnessing changes in this apocalyptic situation.
6.
So here by the bench on the Sea, I dare not sit, as my peaceful comfort that used to envelope me there, is gone with the solemn sea breeze and my fear of the air.
End.
About the Creator
Carlton A. Armistad is the pseudonym for Andrew R. Little. I prefer writing under this as it allows me to look at any body of work I complete separate to my personal day-to-existence, and safeguards my relationships and family.
Reader insights
Be the first to share your insights about this piece.
Add your insights