A Rush of Water
[Dedicated to the Survivors of Abuse in any Form]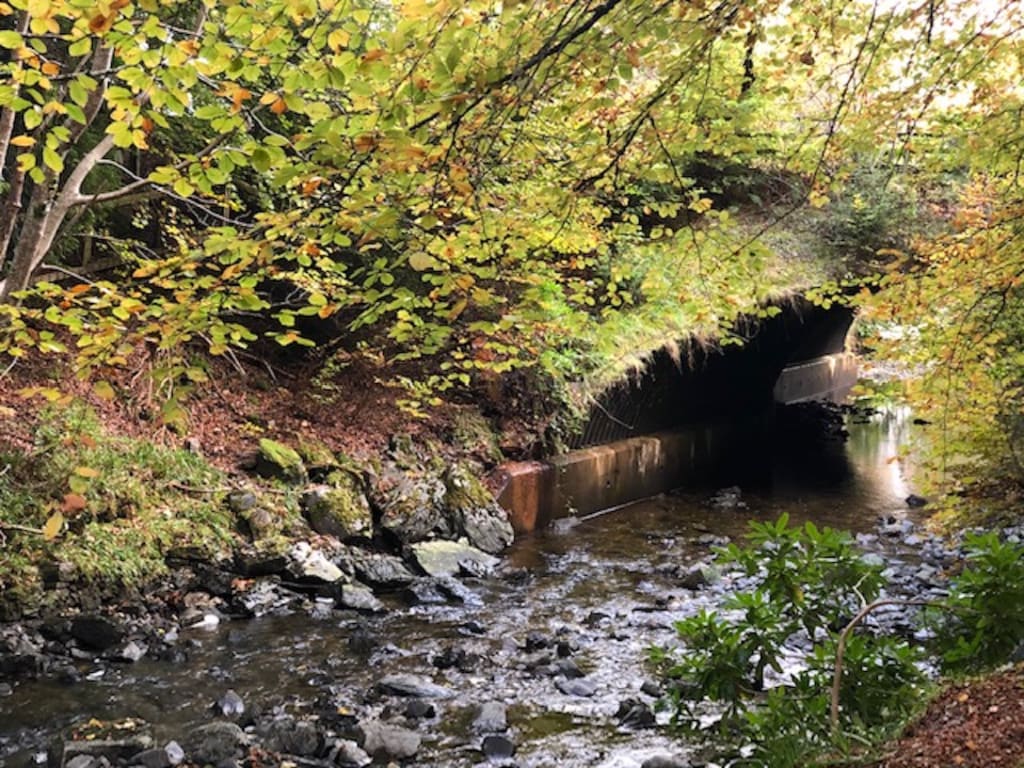 Little Hidden Spring, Lochcarron Photo by: A. Little
A Rush Of Water
By: Karlton A. Armistad
[Dedicated to the Survivors of Abuse in any Form]
1.
Concentrated & calculated darts of clear cleansing, that's how I remember it, and every time after. I would bubble wrap myself in the warmth of these skin-kissing sprays like saving sun-rays, and feel safe that at least here I am protected.
2.
Protected from hearing I am too fat, too old, too shy I am told, the better way to be is brash and bold as that is the manly way. That is the way to stop you covering my mouth and squeezing my neck so I can't shout for help as your pungent ripe breath makes me feel sickly and faint. Your roaming and unwanted hands doing anything but what I need them and you to do... Stay away and respect my personal space.
3.
Why would you think any of what you have done was consensual? I gave you every sane response that said No, I haven't a thread of interest in what you think is allowed. There was no humour just anxious moments of fear as to what you would do next, my soul vexed as no one came to my rescue. A plain fork in my sight I reach for it and defend myself as I now must stop this and free myself. Why, why have you betrayed my Trust so violently; is it because you have been given the Boss's blessing? This is not messing around; you have ruined my path and now I have to fight my way back, so any part of me can come back from this.
4.
Rush, rush comes the water, but it doesn't clean me; it can't.... I am unwanted, damaged now. Gush, gush, flow the tears from my eyes each sleepless night as I fight to give myself reasons to stay alive. Mangled trust destroyed by your actions, no more interactions as I am not safe or sane anymore. All I have now is my Bubble Wrap Shower and it's concentrated power as it keeps trying to wash away, my pain.
End.
About the Creator
Carlton A. Armistad is the pseudonym for Andrew R. Little. I prefer writing under this as it allows me to look at any body of work I complete separate to my personal day-to-existence, and safeguards my relationships and family.
Reader insights
Be the first to share your insights about this piece.
Add your insights