a prayer for sad girls
beyond blues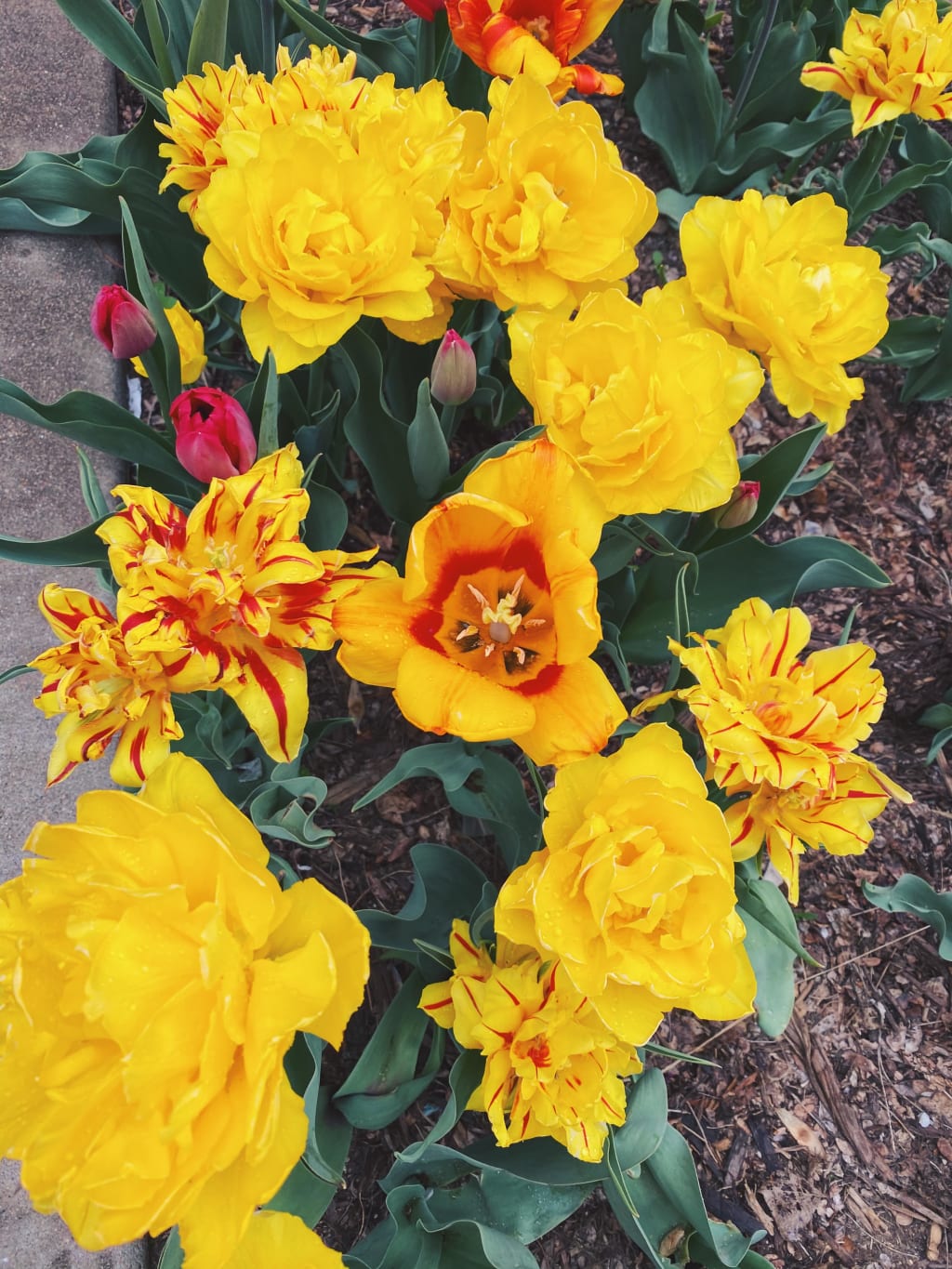 i wish i had told her how nice
she looked in mustard yellow,
her turquoise ring and her golden hair bright
in the gray afternoon glow.
i wish i had reminded her she was light,
the fire and the bulb,
it emanated from her, because of her, was her.
i wish i could've whispered don't worry so much,
someday you'll take pictures in a house all your own
with exposed brick and a dedicated tea cabinet and
eighteen plants each with their own name
and unique temperament.
you'll know them all, i'd share quietly, tenderly,
your capacity for care continues to be limitless.
i wish she could see me now, or maybe i don't—
she'd be the only one who could see through the
tortoiseshell glasses to the hollow underneath,
cenotes of submerged teal and abandoned altars to
gods long forgotten, sunken ships and pillaged treasure.
she doesn't know she's beautiful,
even as she's told now is the most beautiful
she might ever be.
i'm grateful her mom always told her
it's better to be smart than pretty and
kindness is a blanket that will
always keep you warm.
i want to tell her how proud i am
of the her that's still here,
the girl who knows survival is a choice,
just like joy—
she who wanted to leave but stayed instead
to see the apple tree in her backyard
blush into spring for the first time,
who breaks her heart with books and paintings and
empathy too big for this world,
cracking open like a clementine,
who fights and loves with equal fervor,
who fights to love herself enough to continue,
to stay.
i wrap my arms around her chest,
around mine
as i make a promise i'm not sure i can keep,
to have and to hold,
to take good care of the girl
in that crumpled photograph:
thank you for not. thank you for.
thank you.
About the Creator
queer writer. big fan of community care, making nouns into verbs, and the oxford comma. instagram: @emdashemi
Reader insights
Be the first to share your insights about this piece.
Add your insights