"A Goblin's Lament: Love's Eternal Fire"
"An Ode to Destiny's Dance in a K-Drama's Embrace"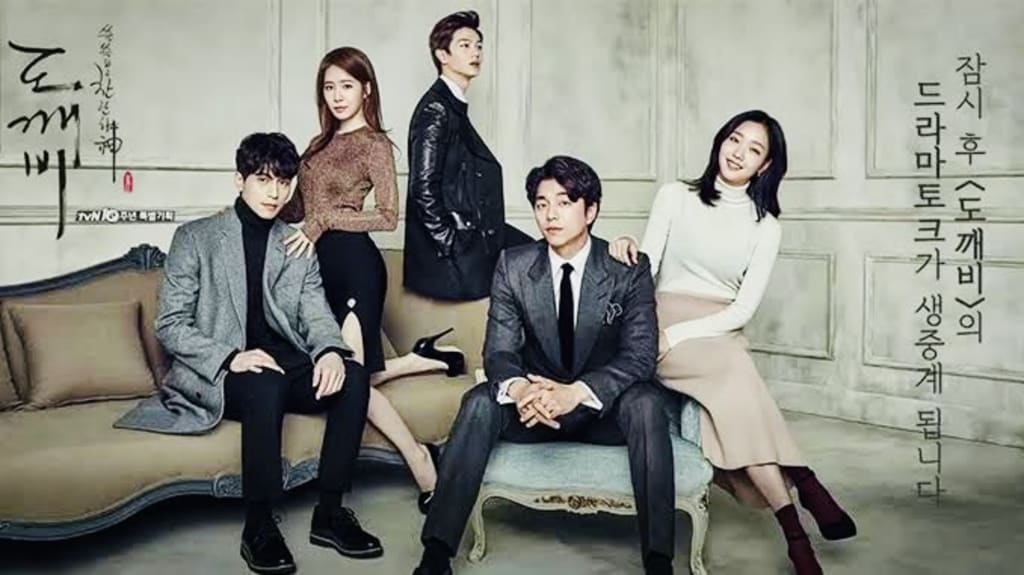 Amidst the realms of fate, a goblin dwells,
In K-drama's tapestry, a tale unfolds,
Where love and immortality's story swells,
An ode to destiny's dance, Robert Burns beholds.
Oh, goblin's lament, a soul's eternal plight,
In K-drama's embrace, love's flame aglow,
A bond that transcends both darkness and light,
In realms enchanted, where hearts bestow.
In Robert Burns' voice, let us contemplate,
The beauty of a goblin's yearning heart,
An ode to love's enduring fire, so great,
In this poetic realm, destined souls shall never part.
For K-drama's plot, a tapestry so rare,
Where time and destiny intertwine as one,
A goblin's sorrow, a love beyond compare,
In fate's design, their destinies are spun.
Oh, Robert Burns, lend thy tender verse,
To celebrate a goblin's sacred plight,
A symphony of love that can't be coerced,
In K-drama's realm, where darkness meets the light.
In K-drama's script, a love's embrace,
Where goblin's yearn for a mortal's heart,
A connection forged, their destinies in space,
In love's eternal flame, they find their start.
Through trials faced, their love remains unbroken,
As goblin's sorrow mingles with mortal's tears,
A bond eternal, a destiny unspoken,
In a realm where love defies the passing years.
Oh, goblin's lament, a bittersweet refrain,
In K-drama's world, where love takes flight,
A testament to destiny's whims, so arcane,
And the power of love to conquer the night.
So, let this poetry sing of a goblin's plight,
Of love's enduring flame, forever true,
In K-drama's world, where darkness meets the light,
Destined souls entwined, love's path they pursue.
About the Creator
As a content writer, I specialize in creating engaging and informative articles, blogs, and poems on a variety of topics. If you are interested in taking my writing service
Email me: [email protected]
Reader insights
Be the first to share your insights about this piece.
Add your insights