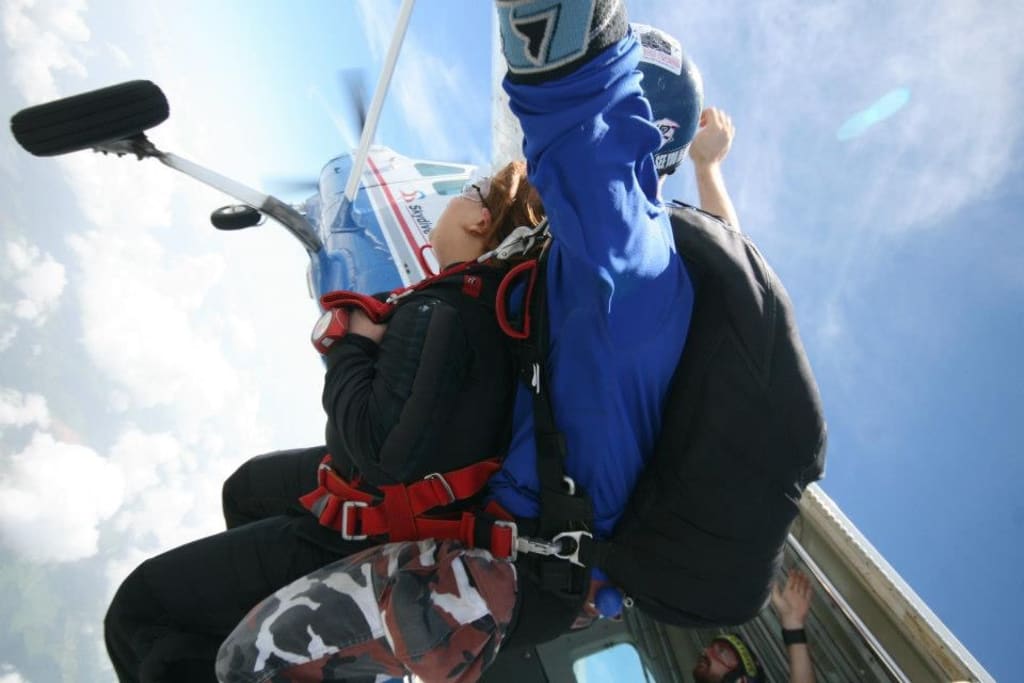 Rusted airplane, fly.
My heart begging for the ground.
Up. 14,000.
…
Tap, tap, "you ready?"
Legs trembling with fear, "I can't."
Door open, air, wind
…
Grasping for the door.
"Too late!" Weightless, like a bird.
Wind gushing, flying.
…
Cold air up my nose.
Skin flapping, I pull the string.
Up there gliding, free.
About the Creator
Teacher, traveler, fur baby mom, reader, and writer. I enjoy writing historical fiction stories, fiction, poetry, true crime, and nonfiction.
Reader insights
Be the first to share your insights about this piece.
Add your insights