What Are the Advantages of a Mirrorless Camera?
Smaller and lighter, many advantages of a mirrorless camera deal with portability.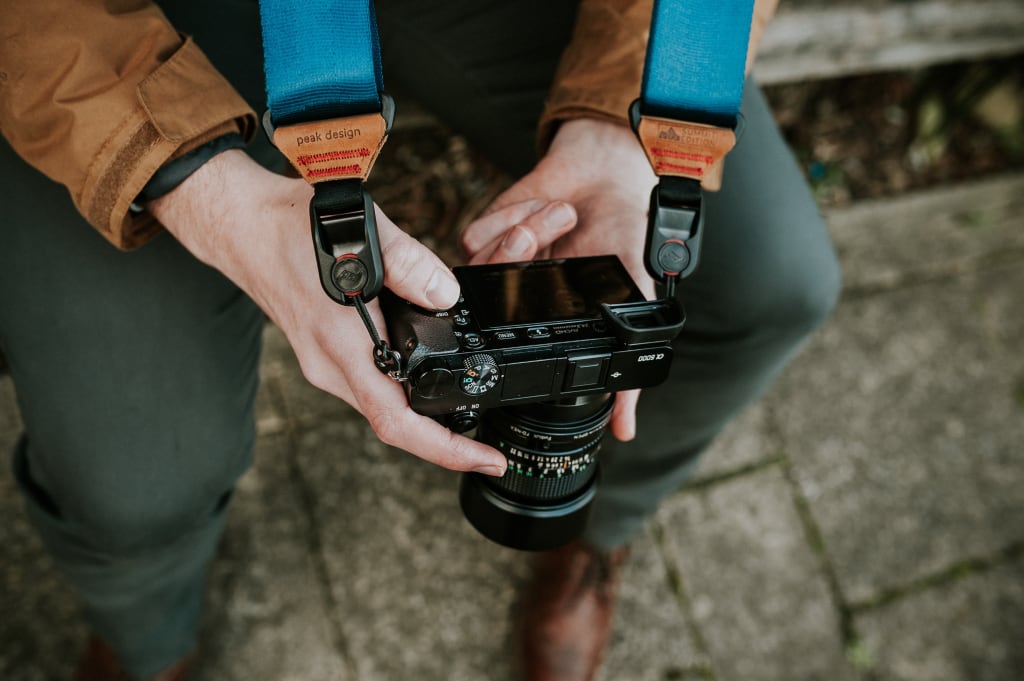 If you're still lugging around that weighty DSLR camera, it might be time to upgrade and switch over to a mirrorless model. While there are some great things about a DSLR, I fully believe the advantages of a mirrorless camera are greater, making them the preferred choice of photographers of all skill levels.
Whether you're looking for some tips for beginners, or just want to know a bit more because you're thinking about making the switch over from a DSLR, this is a perfect place to start. Now, read up on why they're one of the most sought after types of cameras, and why they likely always will be.
Weight
The weight of the camera is a great place to start, as it's one of the advantages of a mirrorless camera that you'll notice first. While the difference is not astronomical (it's still just a camera), a veteran photographer will able to tell what type of camera they're holding as soon as they pick it up.
Sometimes the weight differential is influenced more by the lenses a specific camera is using, but overall the mirrorless model will still be significantly lighter to the trained touch. The difference can be as small as a few hundred grams, but when you're out there shooting for hours on end, a few hundred grams can seem like a lot of added weight. Photographers bounce all over the world, and it's important that they pack lightly.
Preview Night Photos
Being able to preview photos in the viewfinder is a tremendous benefit when it comes to night photos. When it's totally black out it can be impossible to judge the composition of your shot without taking a series of test shots. With an electronic viewfinder, you can boost the light output of the scene right there—what a benefit!
Live Histogram
A histogram is a feature that shows you how much of the surrounding area is completely black or white. It helps the photographer adjust he brightness levels, and it's one of the advantages of a mirrorless camera. Conversely, a DSLR camera will only allow you to see these things after a picture has already been taken, which isn't all that helpful. Not being able to show a live histogram in the viewfinder before taking a photo puts it at a serious disadvantage. Now you no longer need to snap a test photo to get a better feel for the exposure!
Quieter
DSLR cameras can be quite loud, and the last thing you want when you're snapping some photos is a bunch of angry people staring at you for disturbing the peace. While mirrorless models are not completely silent, one of the advantages of a mirrorless camera is it makes significantly less noise in almost all situations.
This makes it easier to take to quiet events or a silent sporting event like golf. Certain cameras, like the Fujifilm, are totally silent when they are put in silent mode.
Manual Focus
Manual focus has become increasingly popular with photography buffs in recent years, and the mirrorless model makes it much easier to manually focus. You can be much more accurate than you can with a clunky DSLR, and it's one of the most useful advantages of a mirrorless camera.
With a great mirrorless camera you can use focus point magnification, allowing you to better see what is in focus and what is blurry. Additionally, there are multiple great lenses that can be substituted in to get the exact shot you desire.
Size
Being smaller and lighter is one of the greatest advantages of a mirrorless camera. Great photos, like the ones you might find in essential books every photographer must read, take a good deal of traveling to pull of. While these cameras aren't so small they can be stuffed in your pocket like and iPhone, they do make a huge difference when packing for trips or storing in your backpack for a long day of shooting.
Having significantly smaller gear that can be packed up on a moments notice is a photography nerds dream, and depending on what sensors and lenses you use, you'll find you have more space for your beautiful pictures. The camera body of compact cameras are a must for serious travelers.
Viewfinder
A great benefit of the mirrorless model is the pliability of the electronic viewfinder. The viewfinder works especially well when shooting at night, and it's one of the biggest advantages of a mirrorless camera. This is because unlike with a DSLR, you can see how far your lenses are focused right from the viewfinder itself.
This is mostly because the viewfinder is digital, and it doesn't have to be so rigid as it's not forced to bounce of a mirror. The viewfinder can also help you better focus in low light situations, making it a more adaptable camera overall.
Better Spread
A huge advantage of a mirrorless cameras is that the focus points are far more spread across the entire frame—a serious leg up on DSLR cameras. The autofocus points are something the DSLR just isn't able to replicate at this point in time, and it's one of the biggest advantages of a mirrorless camera.
With a better spread you'll get better portraits and more intricately detailed images, which is something every photographer is after.
Incognito
One of the major advantages of a mirrorless camera is the ability it gives you to go incognito at events. This is a result of its smaller size and the less sound it makes compared to DSLR cameras. With a smaller camera you might be able to sneak some great shots you would never have been able to pull off.
Certain places ban cameras and photos, so flying under the radar a bit can be a massive advantage in getting the perfect picture. Depending on the size or your lenses, you may be able to get away with quite a bit!
Burst Rate
Final point for the mirrorless camp is the burst rates and shutter speed. Today, the burst rates in many of the top flight mirrorless cameras is unbelievable, and can't be replicated by most DSLR cameras out there on the market for a reasonable price. Not every mirrorless model has a high frame rate, but the ones that do create some of the major advantages of a mirrorless camera.
The autofocus will generally help you focus better between shots, so your camera doesn't go bursting off and capturing a bunch of blurry images. Lastly, there is no black out when shooting a burst on most mirrorless models. Even the best, most high-end DSLR model blacks out when snapping many pictures.
Reader insights
Be the first to share your insights about this piece.
Add your insights