River Lagan Walks. Part Five.
Amazing Wildlife and Scenery in Belfast, Northern Ireland.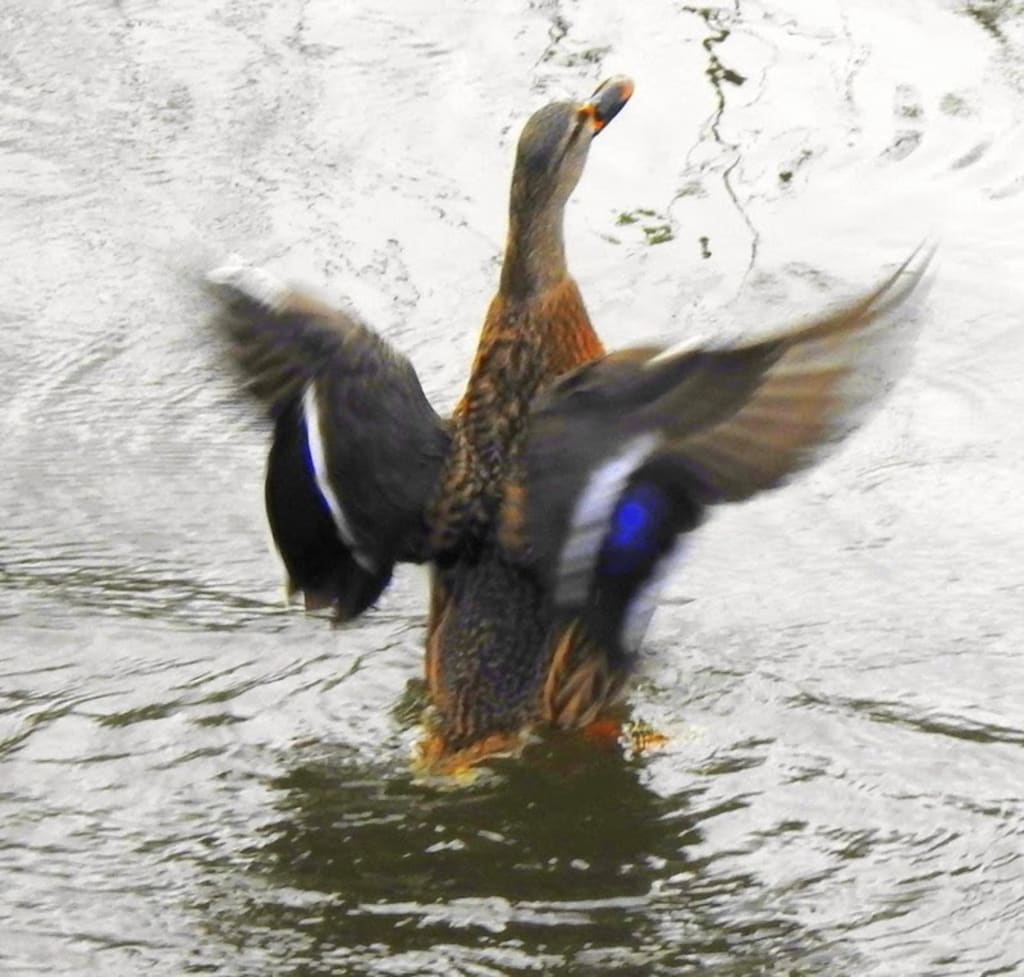 Having a big Stretch.
My River Lagan Walks are always full of wildlife, whether just Mallard Ducks, like the Hen above and below, or the more colourful Drakes, but either way they are beautiful.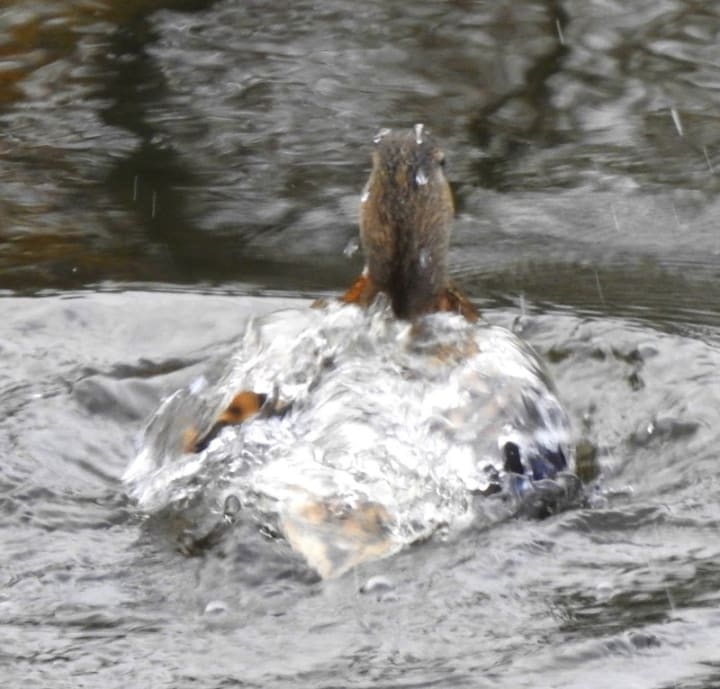 It was courting time in the Duck world when I took this photograph and this Mallard Hen was getting herself ready for some flirting.
I love the ways of Mother Nature's creatures in all their shapes and sizes and I am glad I get the chance to photograph them as they cross my path when I am out on my short River Lagan Walks.
The River Lagan, her towpaths, parks and pathways are magical kingdoms to explore if you live in Belfast, Northern Ireland or are just visiting it.
The wildlife and scenery is simply amazing which you have been seeing and it's all FREE and excellent for you health, mental health and well-being.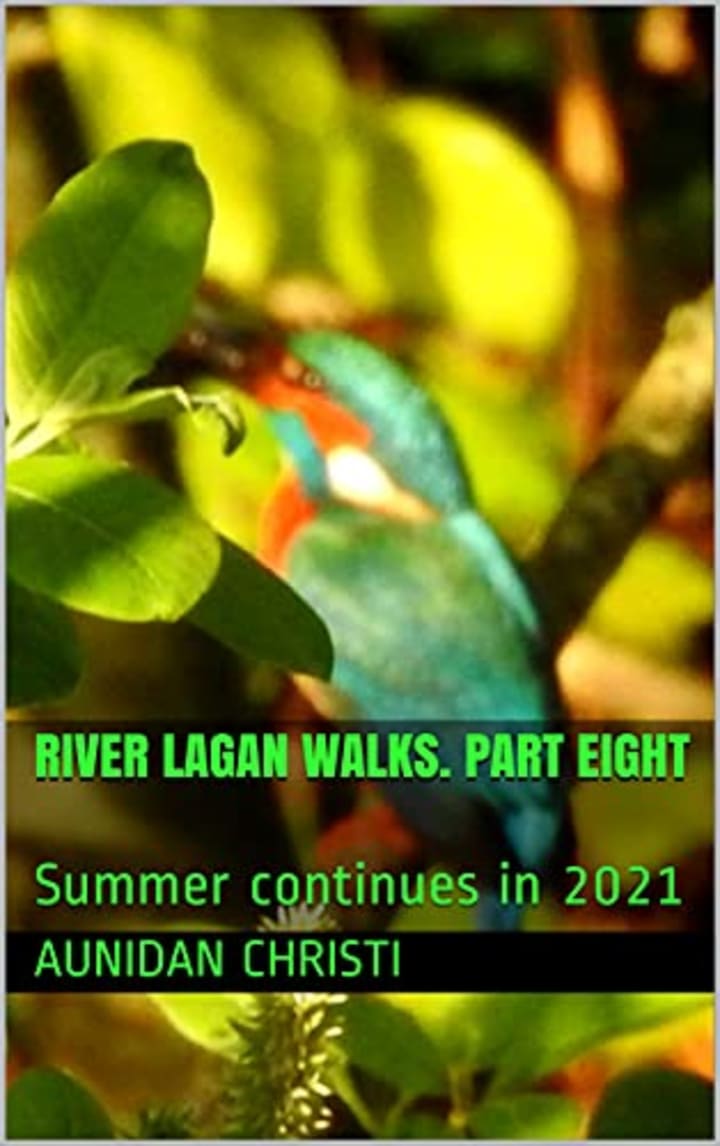 As you can see above I have just finished my eighth River Lagan Walks book, which reveals much more wildlife and scenery in and around the River Lagan, her towpaths, parks and pathways as these little stories do, so check them out on Amazon.com-Aunidan Christi
Christi.https://www.amazon.com/Aunidan-Christi/e/B07589QFHM?ref_=dbs_p_pbk_r00_abau_000000
The River Lagan is a beautiful river when human beings respect and not pollute it with their waste, which you will see below, which totally shocked me when I saw what I photograph in the beautiful River Lagan.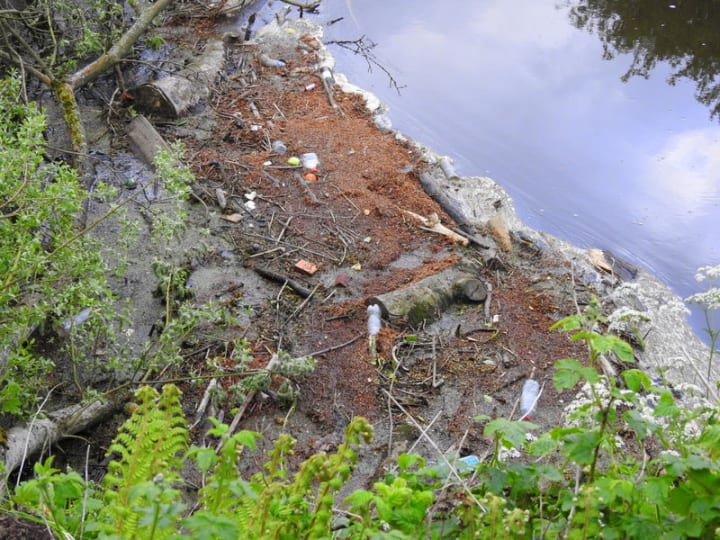 I couldn't believe my eyes when I saw this fallen tree in the River Lagan.
Now the tree came down in a recent storm in the 20th of May 2021, but the tree is not the problem because it will eventually be removed by the council.
The problem was what the tree was catching as the river passed it by, which was then revealing the habits of those who walk along it and the waste they discard as the walk, cycle, run or scoot along.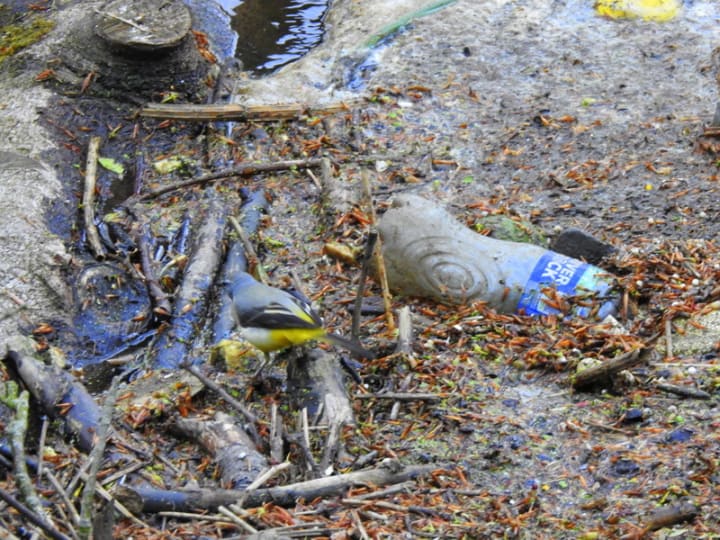 The River Lagan is such a beautiful river and to see the waste that human beings have cast away from them is truly sad in 2021.
Oh, after the recent storm and high level of the fast flowing river many things are washed down river, but because of a fallen tree, which Mother Nature let happen, the tree revealed the pollution in the River Lagan.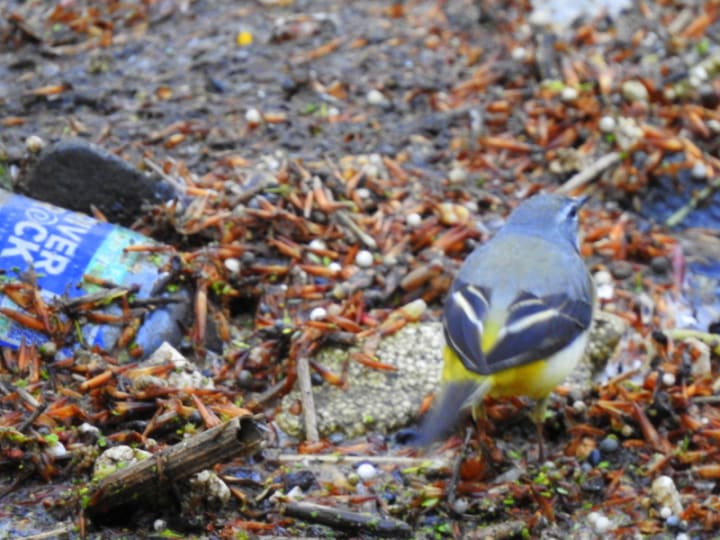 I have travelled along the River Lagan for the last six months and I have never seen such pollution before, and that was even when the river was low, so this waste has come down from upstream.
I contacted Belfast City Council today to report not only the fallen tree in the River Lagan, but also the pollution within the river.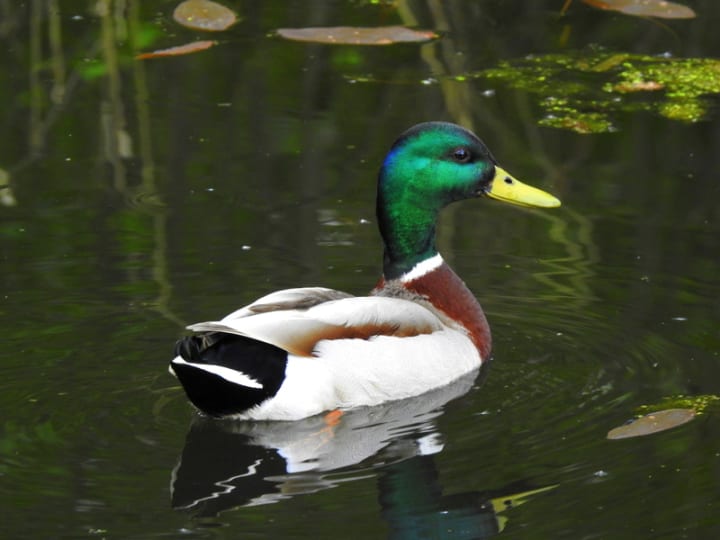 Why would anyone want to harm such beauty as the Mallard Drake Duck above, or any wildlife.
The river is their domain, put there by the Divine Creators of this Earth-Plane and everything upon it for our pleasure and sense of wonder.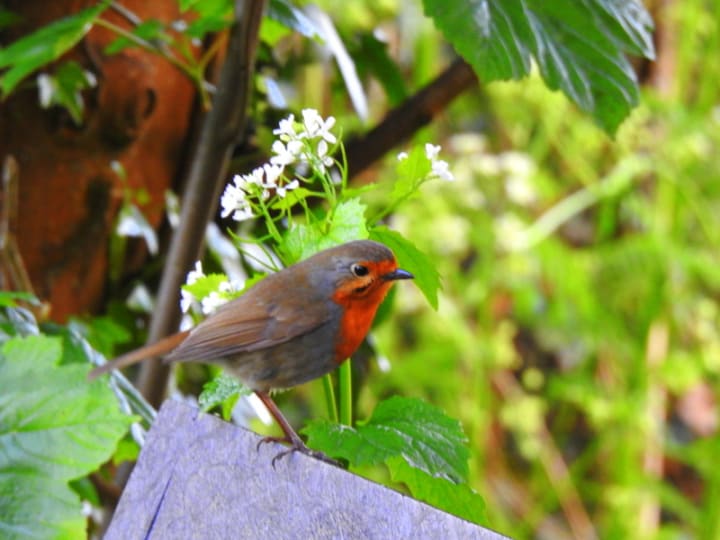 The beauty of the wildlife in and around the River Lagan, her towpaths, parks and pathways is beyond compare for me anyway.
I have only been out in Mother Nature these last six months and have written eight books about my River Lagan Walks and the amazing wildlife and scenery that graces my path as I am out for a while for my health, mental health and well-being.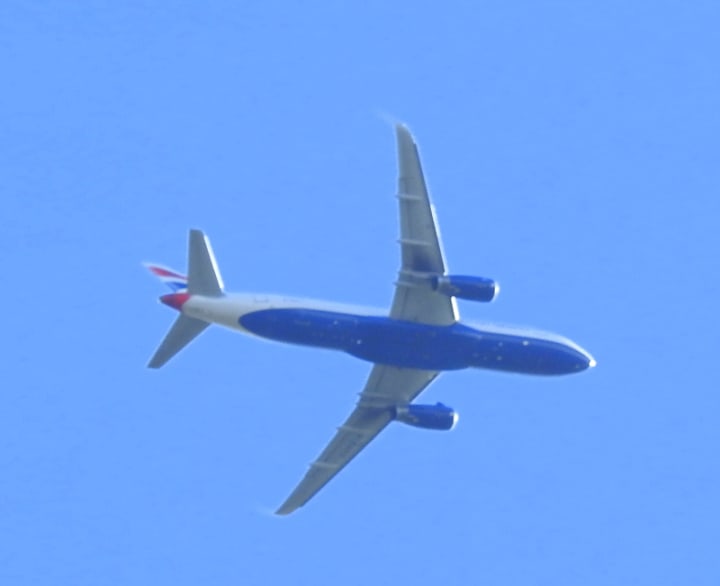 As I travel along the River Lagan, her towpaths, parks and pathways it is not only the amazing wildlife and scenery I photograph, I also photograph any flying craft that passes above me as I travel along.
This gives me a good chance to practice with my Nikon P900 camera and it's zoom as you can see above and though the skies are still very quiet this May 2021, people are now foolishly travelling abroad again, even with the dangerous corona virus still in vogue.
For me Mother Nature and her creatures and scenery will still be my company, along with Noel, and the Dogs Monty and Maddie when she's well enough again.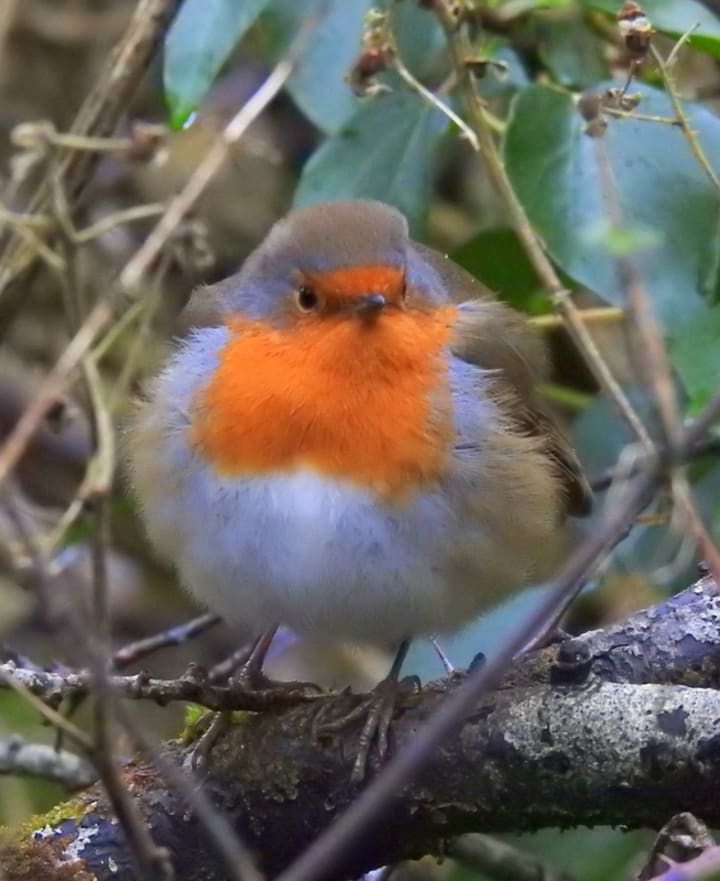 Who would want to harm such beautiful wildlife and their habitats?
Yet this abuse of them and their habitats is going on daily as I have revealed here on the River Lagan in Belfast, Northern Ireland, but she is but one river upon this Earth-Plane of rivers, most of which have much more problems than us In Northern Ireland.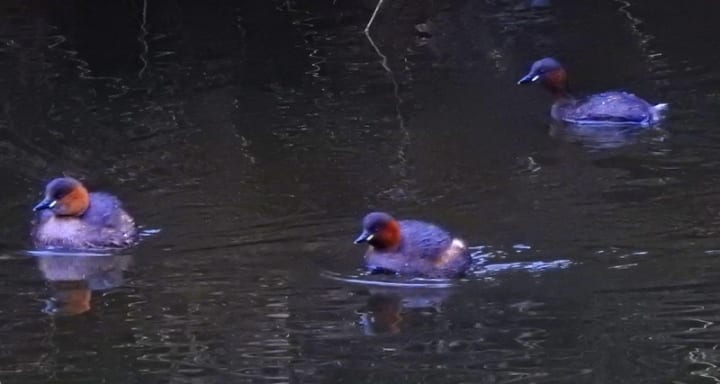 As new life begins to appear on the River Lagan this May 2021 a new generation of species are born in all their shapes and sizes up and down the River Lagan, and her towpaths and parks and pathways.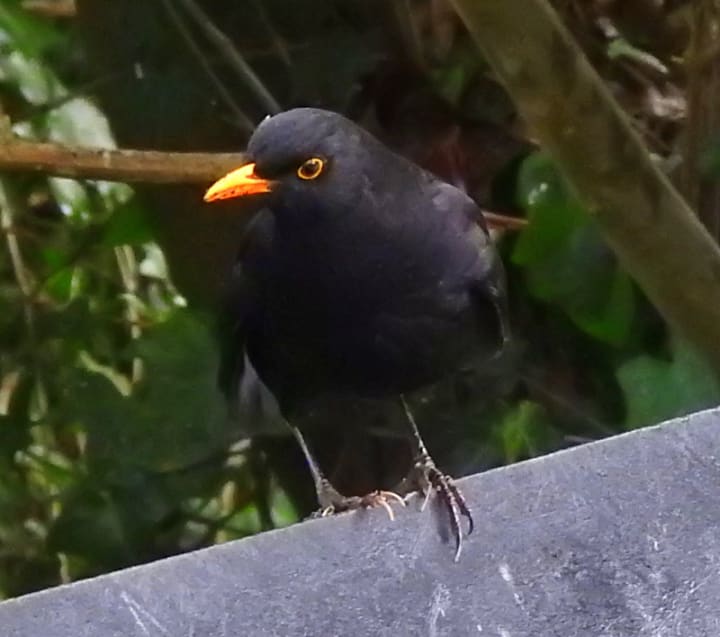 All of Mother Nature, her creatures and scenery are amazing and so good for my and your health, mental health and well-being and best of all she and them are FREE.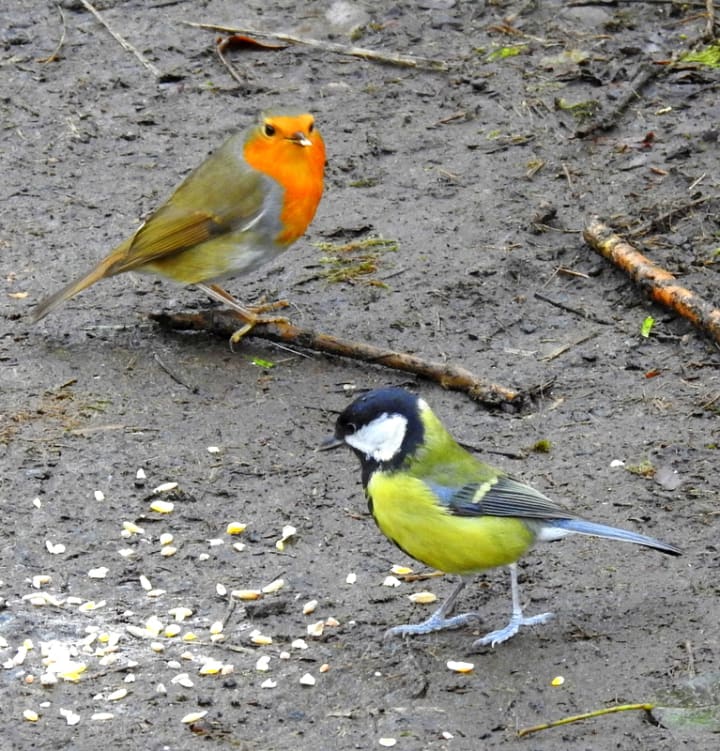 I love photography as my therapy and writing as my passion because of the photographs I capture while out on my short walks out each week, most of which are amazing as you can see throughout this story and my other stories on this site.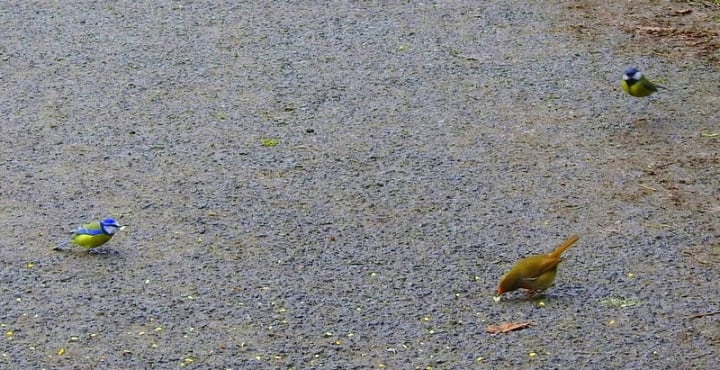 Then sometimes you get rare seconds of photography like above which made me so happy to capture, yet it didn't finish there this day out.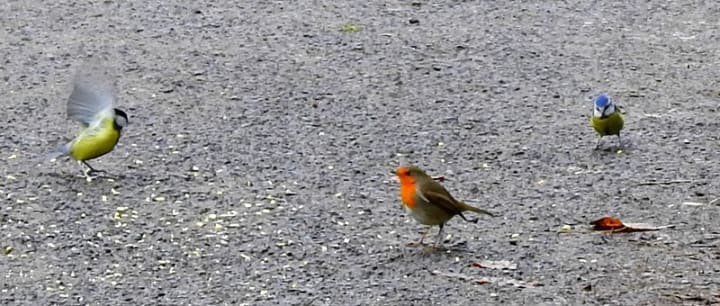 I love the way my Nikon P900 camera has captured one of the Blue Tits in a flap, while the other Blue Tit and Robin Red Breast are calm on the ground.
What makes these photographs rare is because Robin Red Breasts and Blue Tits normally do not get in, but another rare fact about my photographs is, out of 7.8 billion earthly human beings upon the Earth-Plane this 2021 I am the only one upon it with these unique photographs to my name and that really is special and something to be proud off.
To be continued…
Best Regards
Aunidan
twitter.com/@aunidan64
paypal.me/aunidanchristi64
camera
I am the Author of "The Spiritual Truth, a Guide into all Truth," available on Amazon-Aunidan Christi, I am also the Author of "River Lagan Walks," also available on Amazon.