A Collection of Famous Paintings You Can Replicate With Paint by Numbers
Famous Paintings Anyone Can Replicate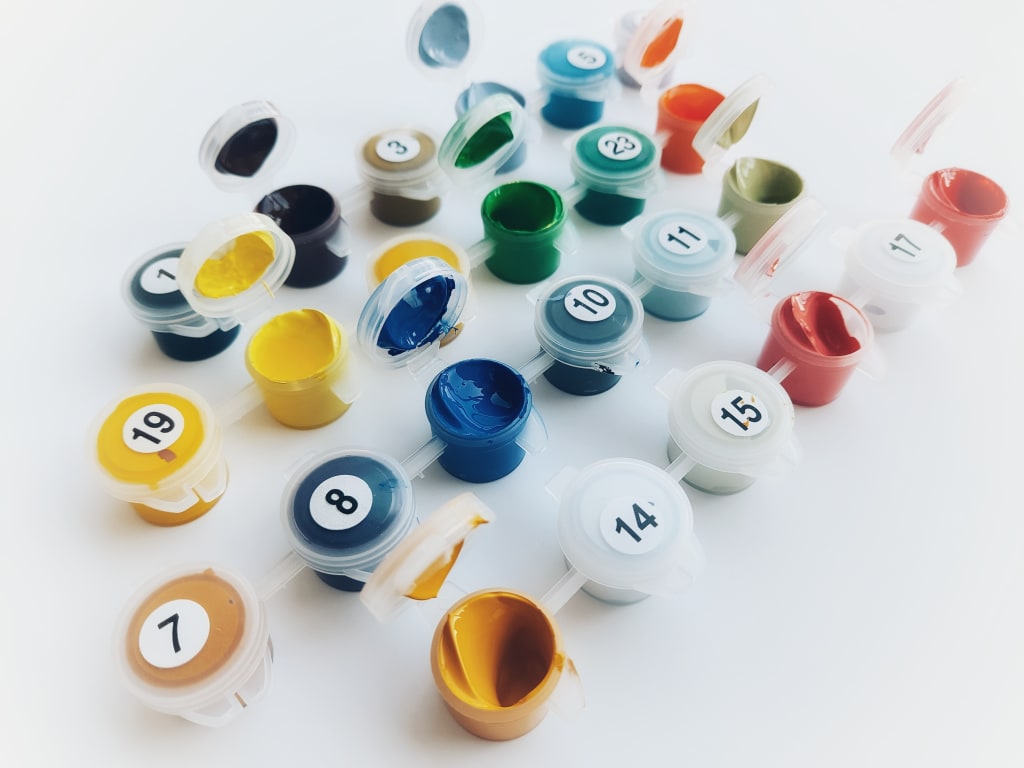 URL: https://unsplash.com/photos/KssVAQ9ODDo
Paintings by masters of the trade can be awe-inspiring, but most of us only get to see famous paintings hanging in museums and art galleries. There's something very special about seeing the chunkiness of a brush stroke and the glow of an oil painting over the flatness of a printed copy. But what if you could recreate a painting from a master using acrylic paints for your own home decor? It's easy for anyone to do with paint by numbers kits!
What Are Paint by Numbers Kits?
Do you remember color by numbers coloring books when you were a kid? Well, the principle is the same. In paint by numbers kits, you receive a canvas that is broken up into numbered segments. Every kit comes with pre-mixed paints that are also numbered. All you need to do is match the numbered paints to the numbered segments on your canvas and apply with a brush. It makes painting easy for people who have little to no experience with this craft.
You can find paint by numbers kits in different styles ranging from American landscape artists to popular abstract artists. Here are some examples of paint by numbers kits that are exclusively licensed with artwork from famous artists that nearly everyone will recognize.
Vincent Van Gogh
Van Gogh was a Dutch Post-Impressionist painter who became one of the most famous and influential figures in western art history. He took up painting in the 1880s and created over 2,100 artworks before his death at age 37. Though his works were not commercially successful during his lifetime, his colorful impressionist style has become one of the most recognizable. Today, his paintings are among the most expensive to have ever been sold, and he is remembered as a troubled, tragic, and misunderstood genius of his time.
These are some of his most well-known paintings that you can purchase in paint by numbers kits:
Starry Night
Starry Night is arguably the most iconic painting produced by Van Gogh. It's a gorgeous depiction of a star-filled night sky over a village with flowing brush strokes and stunning colorful hues. He painted it during his stay at the asylum of Saint-Paul-de-Mausole in 1889. Starry Night is a reflection of his mental relapse, and as a result he returned to painting with darker colors as seen in some of his earlier works. Anyone will enjoy recreating the whimsical brush strokes and enchanting glow of the stars and moon in this paint by numbers kit!
Sunflowers
Sunflowers are among Van Gogh's most famous flower still lifes, which he painted in Southern France between 1889-1890. He painted a series of five sunflower paintings, all in shades of yellow, that showed how versatile a single color could be. This paint by number kit makes for a cheery floral painting that will brighten any room.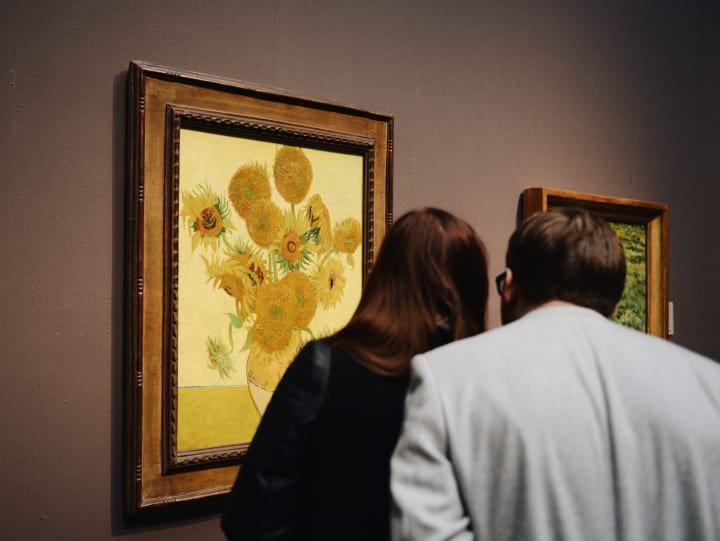 The Sea at Les Saintes-Maries-de-la-Mer
In the original painting, it is plain to see that Van Gogh spent plenty of time at the beach to paint this scene, as sand can be found in the paint layers. He lights up the sea with strokes of blue, white, green, and yellow. It's a colorful rendition that would improve anyone's home with a seaside theme.
Oscar-Claude Monet
Claude Monet was a French painter and a founder of impressionist painting. He had a long, successful career in painting and exhibited his work frequently. His popularity really soared during the later half of the 20th century. His most famous works show his impression of nature, like these found below.
Water Lilies
Water Lilies is part of a large series of about 250 oil paintings completed by Monet in the last 30 years of his life. They were painted at his home in Giverny, France, and depict his flower garden. This paint by numbers kit would make a bright and colorful conversation starter!
Impression Sunrise
Impression Sunrise depicts a hazy, misty scene at the port of Le Havre, a French Harbor. It's a very notable work of art from the old master with restrained and subdued colors. As a paint by number kit, the color shades of this painting would blend well with any neutral-toned home decor scheme.
Wassily Kandinsky
Kandinsky was considered a pioneer in abstract western art. He was a Russian painter and art theorist who was successful in his profession. His works of art inspired many generations of abstract artists after World War II.
Houses in Munich
Houses in Munich is a colorful scene that depicts a spiritual essence of people and dwellings in Munich. Thick, chunky paint strokes make this masterpiece a perfect paint by numbers canvas for beginners.
Composition IV
Composition IV is another colorful scene, but in a much more abstract style. It depicts Cossacks, a rainbow bridge, and a house on a blue hill. This work of art is meant to invoke a feeling of spirituality from the viewer.
Gustav Klimt
Klimt was an Austrian symbolist painter who was well-known for his paintings, murals, and sketches of the female body. In his "golden phase", his paintings were characterized by the addition of gold leaf, which made for truly stunning works of art.
The Kiss
The Kiss is one of the "golden phase" paintings that was made with gold, silver, and platinum. It depicts a couple embracing each other while entwined in ornate robes. As a paint by numbers kit, this painting makes a perfect, handmade gift for someone you hold very close to your heart.
Garden Path with Hens
There's no gold in Garden Path with Hens, but this colorful impressionist scene is perfect as farmhouse-themed decor in your home. It depicts a lovely path with tons of flowers and a couple of chickens along the way.
Famous Paint By Numbers To Try
Paint by numbers kits are wonderful stress-relievers. They're fun and easy to do by yourself, or with a group of friends and a couple glasses of wine. It's a project that will keep you busy on rainy days, and give you a gorgeous finished product that you can be proud to hang on your wall.
About the Creator
Carolyn Mitchell is a freelance writer with a passion for home décor and maintenance. She can often be found re-painting & updating the furnishings in her home, and she is also a dedicated cat mom to two adorable kitties.
Reader insights
Be the first to share your insights about this piece.
Add your insights