8 Ways to Find a Model for Your Next Photoshoot
Searching for a model for your next shoot? Look here first...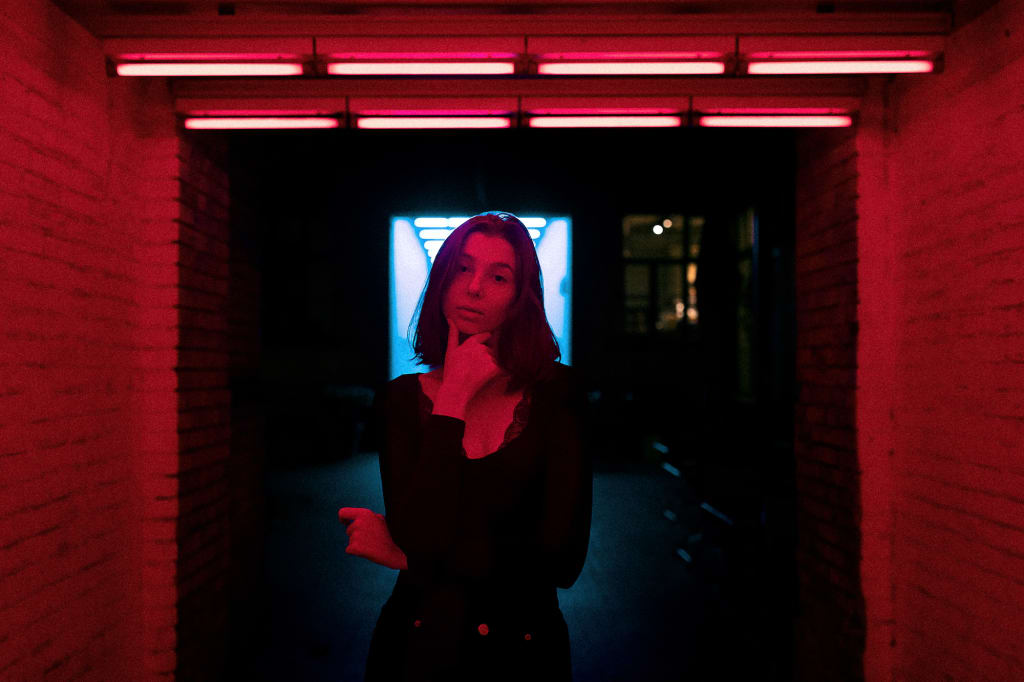 Valeria Sokolova, @sokolova_v
I've already shared one simple tip for finding models for your photoshoots: make use of Facebook groups. But there are many more ways to find models. Today I'm going to share eight of these with you!
Let's get into it...
1. Ask friends and family
If you're just starting out in photography and you don't have much of a portfolio yet, asking friends and family members to model is the way to go! It is important to start with this step, so that you have some examples of your work to show to potential models. But don't get too overwhelmed and think you need to set up a whole portfolio website to showcase these new photos, you can actually do it all on Instagram.
2. Post on your Instagram feed
Post a portrait or fashion photo that you've taken and in the caption mention that you are looking for models to collaborate with on future shoots. Use a location-based hashtag so that local models can find you. For instance, if you're in New York use #NewYorkModels, in London use #LondonModels, and so on. This puts your work out there so that eager models can come to you by looking through the hashtag, finding your profile, and messaging to ask for a collaboration.
3. Search through your city's modelling hashtag
Aspiring models will use modelling hashtags in the hope that photographers like yourself will find them and ask to do a shoot. Searching through the generic modelling hashtags, like #model and #models, isn't going to show you relevant results because these models could be based anywhere. So, like in the previous point, look through #[location]models or #[location]model, like #DublinModels, #BerlinModel, etc.
4. Get inspiration from other photographers in your area
If you see on Instagram that other photographers are collaborating with a certain person, you could reach out to this model and ask if they'd like to do a shoot with you. However, use this tip with extreme caution. You should only be messaging actual models. You do not want to be undercutting other photographers by messaging paying clients and offering them free shoots.
5. Search by location on Instagram
This is more time consuming than the first few points, but it could lead to you finding the next big thing in modelling! Search on Instagram by your location. This will bring up thousands of photos of people who are simply sharing images of their life, and probably a bunch of selfies. Now you're acting like a model scout, searching for fresh new faces to potentially work with. Just remember to always be respectful when reaching out to people in this way.
6. Go to creative and photography events
Getting out there and networking with people is another great way to find models. In big cities and towns you can often find events which are specifically for photographers, and often models will be in attendance too. And even if there are no models actually at the event, you could also get friendly with photographers and ask if they have any model suggestions.
7. Assist a photographer
As well as being a great way to improve your photography skills, assisting a photographer could help you find models to collaborate with. Be helpful and friendly on the shoot and, if appropriate, ask for the model's Instagram handle or contact details. In the future you can reach out, reintroduce yourself, and ask if they'd like to collaborate with you on a shoot.
8. Contact modelling agencies
Finally, you can email modelling agencies and ask if they have any new faces as you are looking to do a test shoot. A test shoot is simply a collaborative photoshoot where you are trying out a concept or photography idea. Usually both the model and the photographer work for free for their portfolios, but, bear in mind that if you don't have a lot of great images in your portfolio yet, the agency may ask you to pay for the model's time. That's why it's best to work your way up to this tactic. Once you've built up a substantial portfolio of high-quality photography, modelling agencies will be more likely to offer models that will work for free so that they can add more photos to their own portfolios.
_____
Now you have eight ways to find a model to work with, or even nine new ways if you include this bonus tip! With these tactics in mind, get out there and secure a model for your next photoshoot! Good luck!
If you'd like a more detailed dive into some of these tips, sign up to my free mini-course: How To Find a Model for Your Next Photoshoot Using Social Media.