11 Cute Dog Calendars You'll Adore
Are you looking for a simple, thoughtful gift that's guaranteed to make people smile? Cute dog calendars could be the way to go!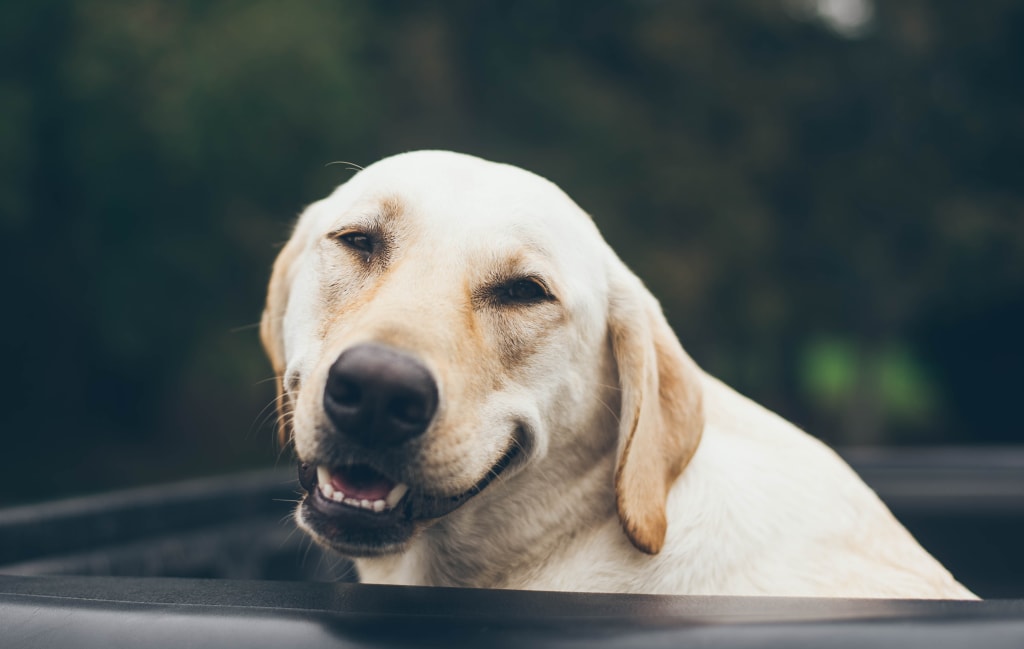 Give the gift of organization, dogs, and happiness all in one with cute dog calendars! The holidays are coming up, and it can be a pain trying to find great gifts that everyone is sure to enjoy. No need to stress out though; it's a universal fact that everyone loves dogs. No one is able to resist the cute-factor dogs wield, and because you need to toss your dated calendar anyway, why not give people something that they'll look forward to month after month?
What's the only thing that can make a great selfie better? That's right, you've guessed it, a dog! This calendar's unique take on the selfie makes for funny and interesting shots of dogs doing our favorite things. You might even find yourself copying some of the poses that these dogs make look so good.
It's almost unfair how cool some of these dogs look. They are Instagram ready, and you'll have to resist posting them to your timeline every month. Actually, just go for it. These pups are guaranteed to rack up the likes!
Another great puppy calendar features a pair of cute lab puppies wrestling, and you can rest assured that the pictures inside only get better. Each image shows a pair of adorable pups living their best lives. Start each month with a new pair of pals.
It might just become your favorite calendar. There's no question it will brighten up your busy schedule, and rumor has it that it can even make Monday's better. The vote's still out on that one though.
Little kids and big dogs?! Cue the "awws and oohs." Children and their big dogs make for excellent photo subjects. This calendar is perfect for the big dog lover in your life as it features some of the best large dog breeds, such as Great Danes, German Shepherds, St. Bernards, Labrador Retrievers, Basset Hounds, and more. Each dog is paired with a child in different settings for stunning results.
These gentle giants are made to look like loyal protectors of their young owners and it's the cutest. Each photo was shot by an award-winning artist. Grab one today!
Who says dogs can't be troublemakers? From getting kicked out of doggy daycare for fighting to destroying couch cushions, this cute dog calendar will help you start your day out with a laugh.
You get 365 awesome full color pics of dogs refusing to look guilty for their crimes.
All dog lovers know that sometimes the dogs with the cutest faces are the most mischievous ones. Their owners found the perfect way to punish them by informing the world of their transgressions. Why not have a laugh each time you look at your calendar?
This lovable, but often misunderstood dog breed gets to be the star of the show in this awesome calendar. These strong pups look majestic in the calendar's nature scenes, and you can see that from the cutie smiling on the cover. Any lover of pit bulls would be happy to have this calendar as a holiday gift.
Get 13 high quality photos of the gorgeous dogs, and 16 full months to help you keep organized. Do yourself a favor and grab this calendar today!
These dogs are not only happy, they are absolutely radiating joy! Each of these dogs has a huge personality that shines through the calendar's pages. The variety of breeds featured ensures that this calendar has something for every dog lover.
See dogs chilling by the pool in sunglasses next to their gold-plated pineapple drinks and pups having crazy hair days. As an extra added bonus, you can follow one or all of these dog Instagrams, as this calendar also features their handles so that you can keep up with their day-to-day antics!
This is the wall calendar you never knew you needed. A brand new adorable dog every day? It might sound like a dream, but this calendar is the best possible gift you can get for a loved one as a holiday gift. Give the gift of happiness this season with dogs. In this dog calendar, you'll find 365 high resolution pictures of dogs. Brighten up every day of the year with a new picture of a smiling pup.
Love rescue dogs? This is the calendar for you! This calendar features rescue stories guaranteed to warm your heart during the cold months. It's the perfect gift for anyone you know with a rescue dog cuddled up at home.
Get 12 months' worth of rescued shelter dogs and their inspiring stories. Best of all, 15 percent of the proceeds go to a rescue dog charity! You can hang this wall calendar anywhere with peace of mind knowing you've contributed to a great cause! With the 16 months and 13 gorgeous pictures of rescues, you can impress your friends and family with this conversation starter.
Not just another dog-a-day calendar. It's one of the best gifts to give this season. This 2018-2019 calendar featuring hilarious texts from pups is a perfect addition to your office space or bedroom. It even comes with a convenient bow as an added bonus.
This calendar is also a great idea for everyone. It's a fan favorite! The back of each page of this awesome dog calendar features a bonus material such as jokes, quotes, puzzles and more!
Who doesn't like puppies? They are furry little balls of joy that'll definitely bring some smiles this holiday season. There are a ton of reasons why you should grab this calendar before it runs out!
One of the best things about it is that you can take it everywhere with you! This calendar comes with an extra digital download available to both mobile and desktop devices. It even includes spaces for September-December 2018. Give the gift of puppies this holiday season.
This cute dog calendar features photos by award-winning photographer Ron Schmidt. Each image offers a look into what he calls "A Dog's Guide to Life." The cover image of a beautiful lab knocking over two flutes of champagne with a huge smile on his face is just what the doctor ordered! This easy to read calendar printed on high-quality paper is sure to be a hit this holiday season.
It probably wouldn't just increase your chances for a promotion to gift one to your boss, but it couldn't hurt to try! Cute dog calendars make for excellent gifts to just about anyone. Make a dog lover happy!