Animals of the Internet
Best Dog Instagrams to Follow Right Now to Make Your Day Better
These are the best dog Instagrams to follow to brighten up your feed. Warning: these might encourage you to create your own puppy a page.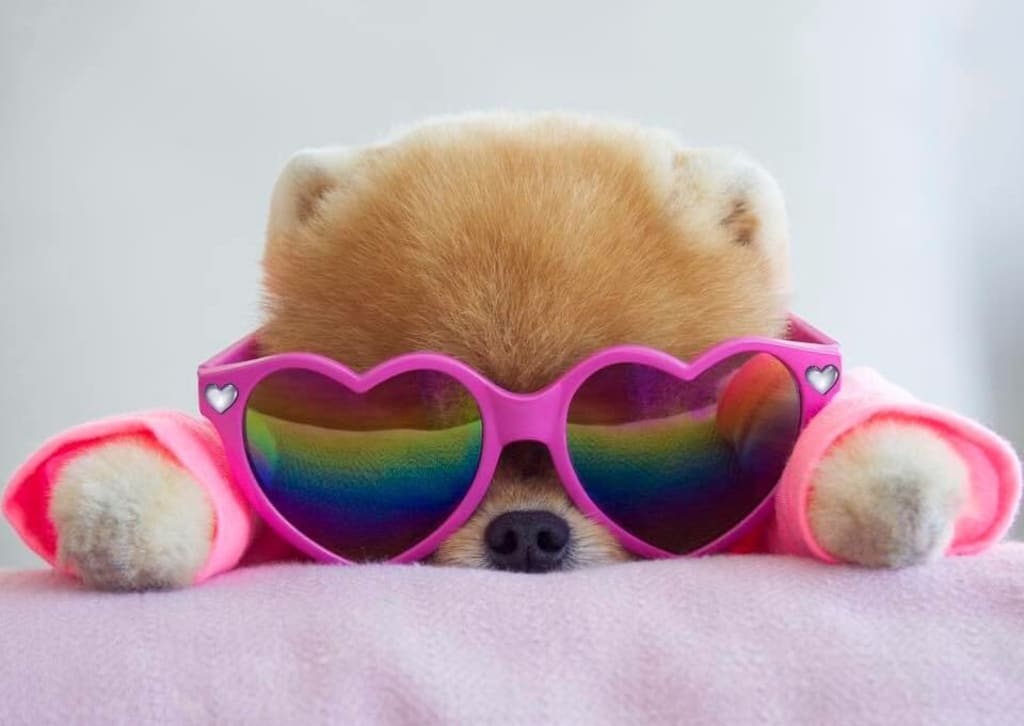 Between photoshopped bikini pictures and unrealistic expectations for nearly any aspect of life, not all social media influencers have to be toxic. Instead of filling your Instagram feed with unhealthy realities of internet stars, why not switch gears to something that most people can appreciate: dogs.
Not much in life is as pure as the joy that animals bring to us. And with that being said, why not fill your social media feed with something as simple as a quick video or photo of the animals that bring an immediate smile to our face? From Samoyeds to Corgis, to huskies and Pomeranians, there is a dog Instagram for every dog lover. Here are the top ten best dog Instagrams to follow that will bring a little light to your feed.
Marniethedog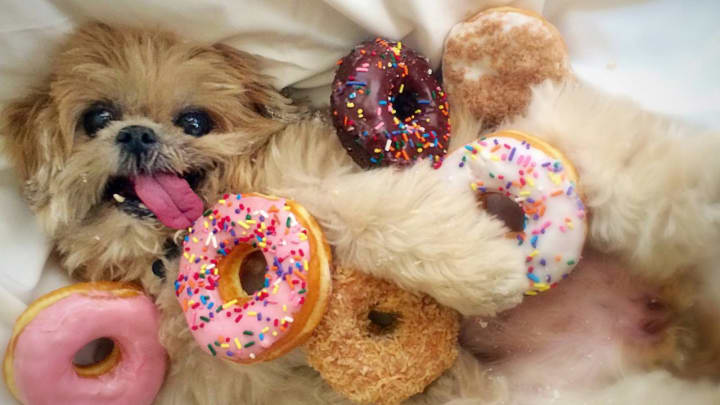 To begin our list of the best dog Instagrams to follow, marniethedog has 2.1 million loyal followers who would debate she is the best pup on the 'gram. As one of the most established puppy Instagrams on the internet, Marnie is an adorable Shih Tzu who was adopted from a shelter by her forever parents at the age of 11.
Most known for her trademark tongue that has a mind of its own, each of her photos features that adorably lopsided head and helplessly cute facial expression. You've gotta check her out for yourself.
Lokistagram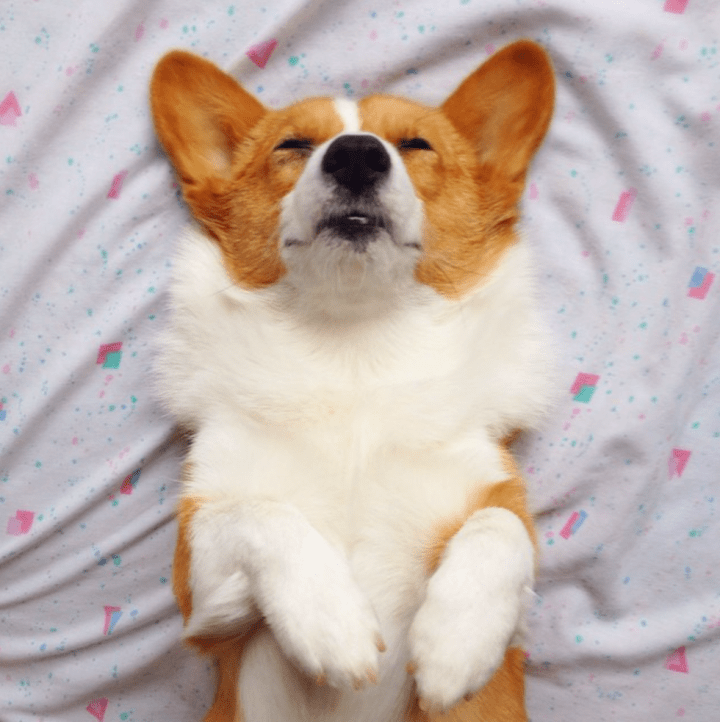 One of the best dog Instagrams to follow solely due to the fact that you get not one, not two, but three different dogs for the virtual price of one. Lokistagram's page features Loki, Bear, and Momo. Best friends, the three dogs could not look or act more different, as they each have their own personalities and spunk.
Never a dull moment in their home, each photo and video is more adorable than the next, featuring the friendship among the three and their daily activities (that often include a bit of dress-up.) Plus, we can't forget about the occasional appearance of their adorable hamster, Ham Ham.
Heanooni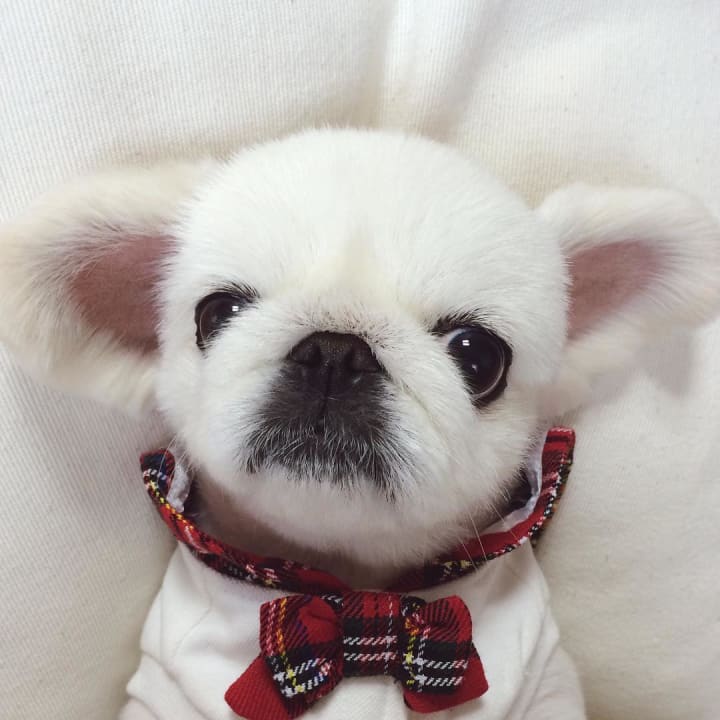 An adorable Pekingese pup that deserves even more love than she gets, heanooni is a ten-year-old pup with a small body but a big personality.
Never a dull moment, and always a great photo opportunity, her Instagram is filled with lots of hoodies, the occasional haircut, and even more adorable hats. You won't be able to resist scrolling through her pictures, as her growing 140K followers are proof of that.
Barkleysircharles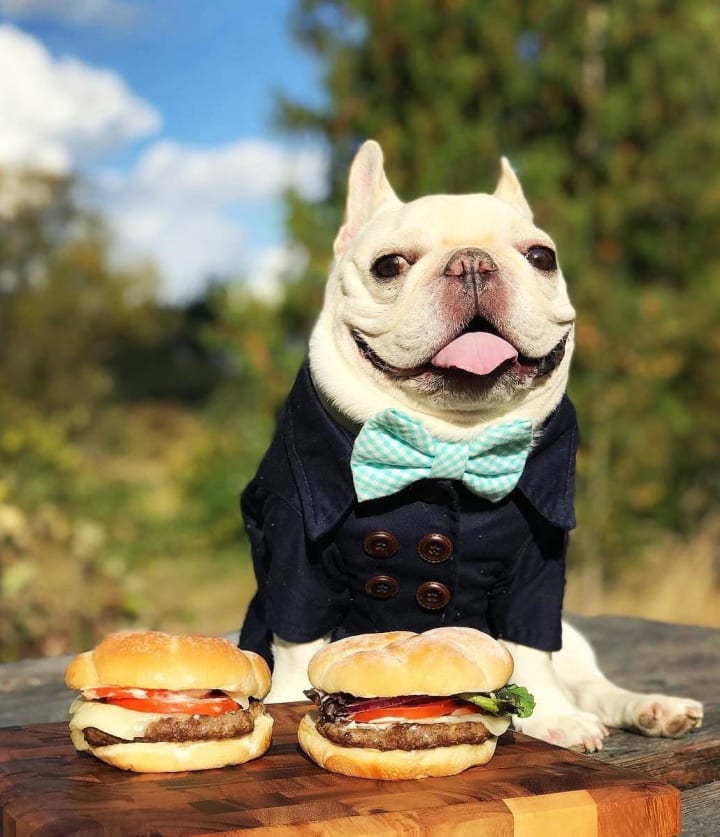 An adorable French bulldog, barkleysircharles is one of the best dog Instagrams to follow simply due to his hilarious photos. Featured wearing bow ties, t-shirts, hoodies, sunglasses, coats, dinosaur onesies, and many, many costumes, you can't go wrong with adding this page to your feed.
With an adorable smile on his face, each photo and video will bring a smile to even your toughest days. Trust us, you're not going to want to miss his next post.
Mensweardog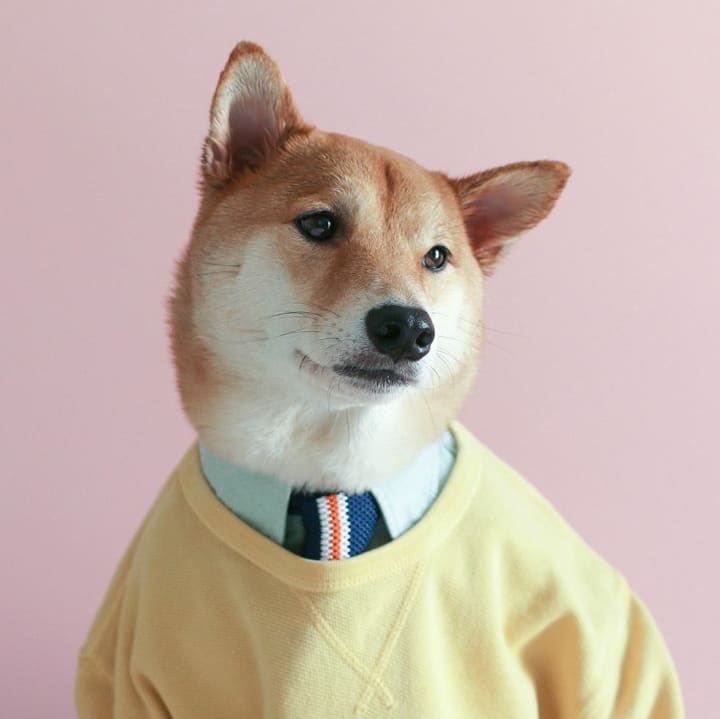 With an Instagram bio like, "The Most Stylish Dog in the World," you have to be at least a little intrigued. Mensweardog is just what you think he is. It is very likely that this Shiba Inu has a lot more style than you, and definitely has a much more creative and professional Instagram than you can imagine.
With each post comes a new outfit, new background, scenery, and a new record of likes. With 328K followers, this pup is unlike your typical "dog influencer" but has taken a brand new approach at posting for puppy lovers, as well as fashion lovers.
Ralphthecorgi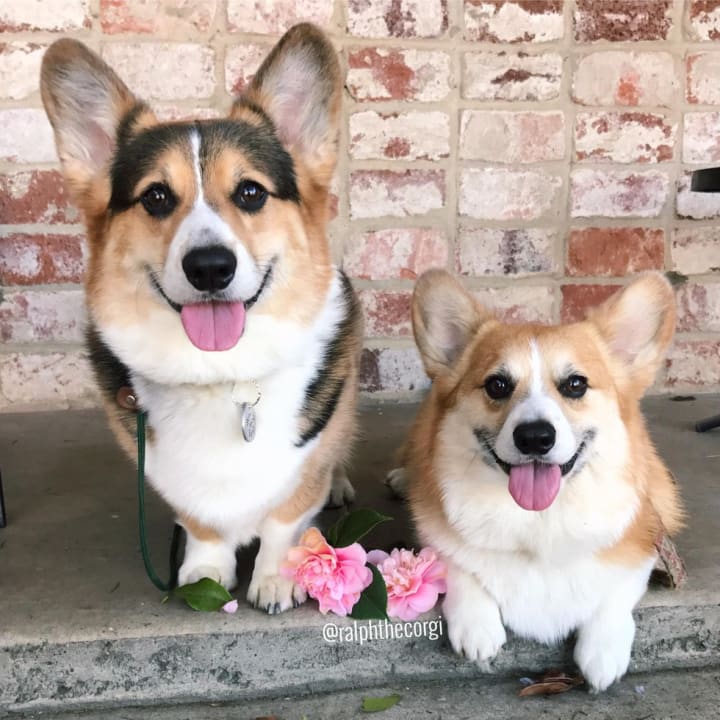 Who doesn't love a dog with adorable little legs and a chunky body? Ralphthecorgi is that and much more with his joint Instagram page with his corgi brother, George.
Featuring costumes, adventures, and even their own calendar, this is one of the best dog Instagrams to follow for a daily smile. Corgis are one of the most loved breeds, as they are loyal, affectionate, and intelligent, and you'll be wanting one of your own after a quick scroll through their page.
Chowderthebeardog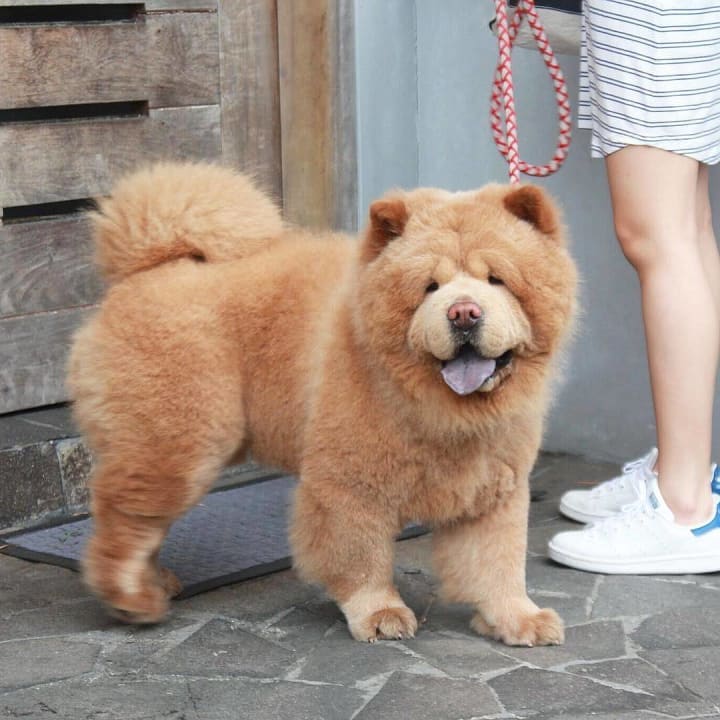 You need at least one Chow Chow on your feed. And Chowderthebeardog is the one that is calling your name. As an extremely fluffy pup, he almost seems fake and more of an oversized teddy bear.
As a huge puffy love bug, the pup is only four years old and is from the Phillippines. Follow all of his dogventures through his Instagram and you can even check out his page on proandhop, to buy yourself a pet air freshener with his cartoon on the front.
Jiffpom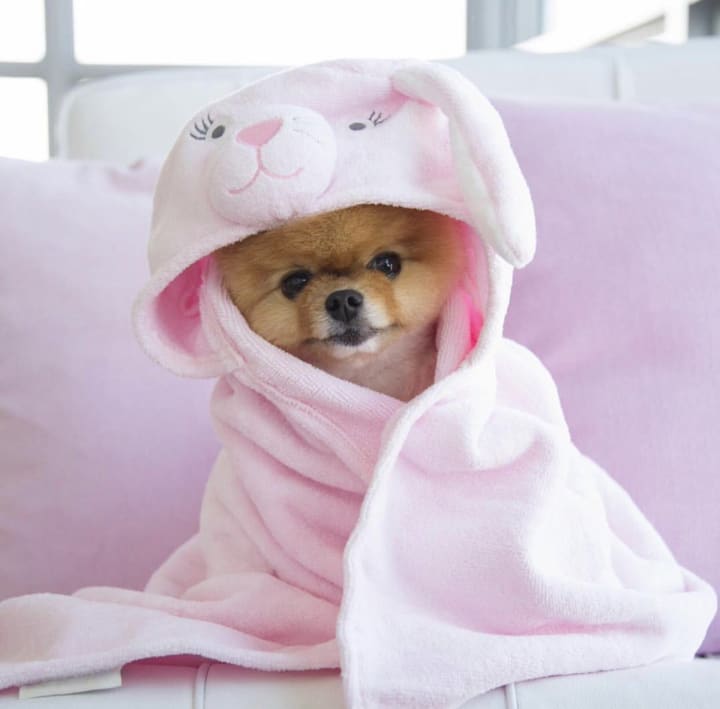 As the most followed pet Instagram of 2017, Jiffpom has 7.6 million followers. With an insane following such as this, Jiffpom never disappoints his fans with his content.
As one of the best dog Instagrams to follow, he has also been featured in popular YouTuber's videos, social media influencer's Instagrams, and has even made meet and greet appearances. The adorable Pomerian is one of a kind and his followers watch him travel around the world with his new celebrity status.
Itsdougthepug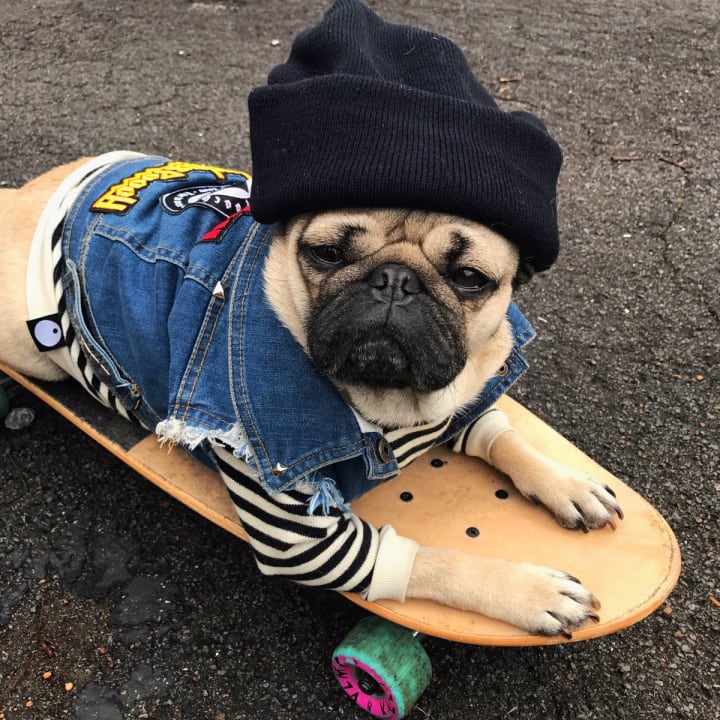 Yet another page that has one of the top amounts of followers for a dog, itsdougthepug has 3.1 million followers. Dougthepug has not taken his fame lightly, and has taken full advantage of the platform that he holds. The spunky pug now has a full official merchandise store with Christmas ornaments, sweaters, t-shirts, mugs, sweatshirts, pins, stuffed animals, you name it.
He has made appearances at music festivals, movie premiers, and meet and greets with fans. Plus, some of the celebrities who have featured him in their posts include Justin Bieber, Ed Sheeran, and John Legend. And finally, he has even released a book, called Doug the Pug: The King of Pop Culture.
Loki_the_wolfdog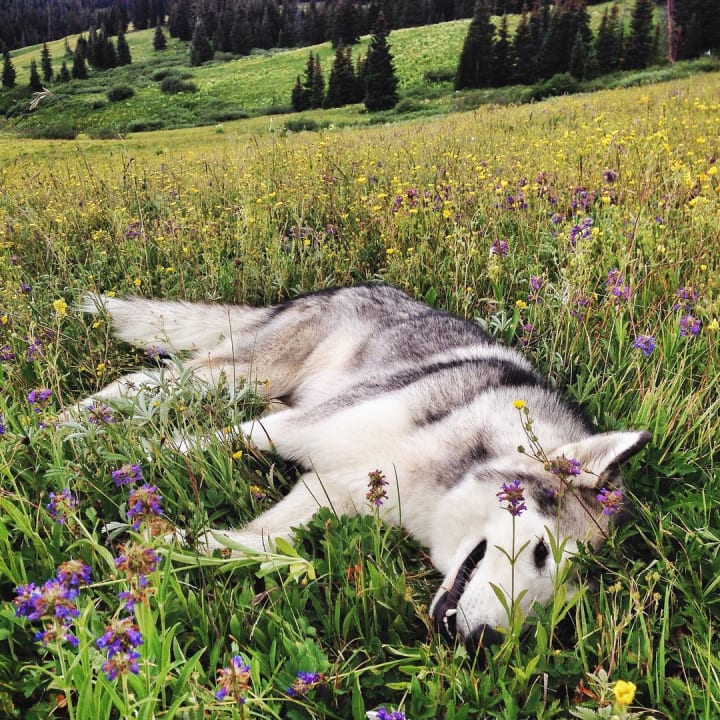 Last, but certainly not least, on our list of the best dog Instagrams to follow is loki_the_wolfdog. Loki is a husky with one of the most impressive Instagrams among dogs and humans. The majestic dog can be seen traveling around the world, featuring crisp clear professional photography and the occasional puppy friend.
If this doesn't motivate you to get a dog to accompany you through life, we don't know what will. Loki's owner, Kelly Lund, has taken her fame online and used it as a way to give back to the dog-loving community through donations. You can find more information about that on their website.