Small Dogs Are Better
16 reasons why having a small dog is the best!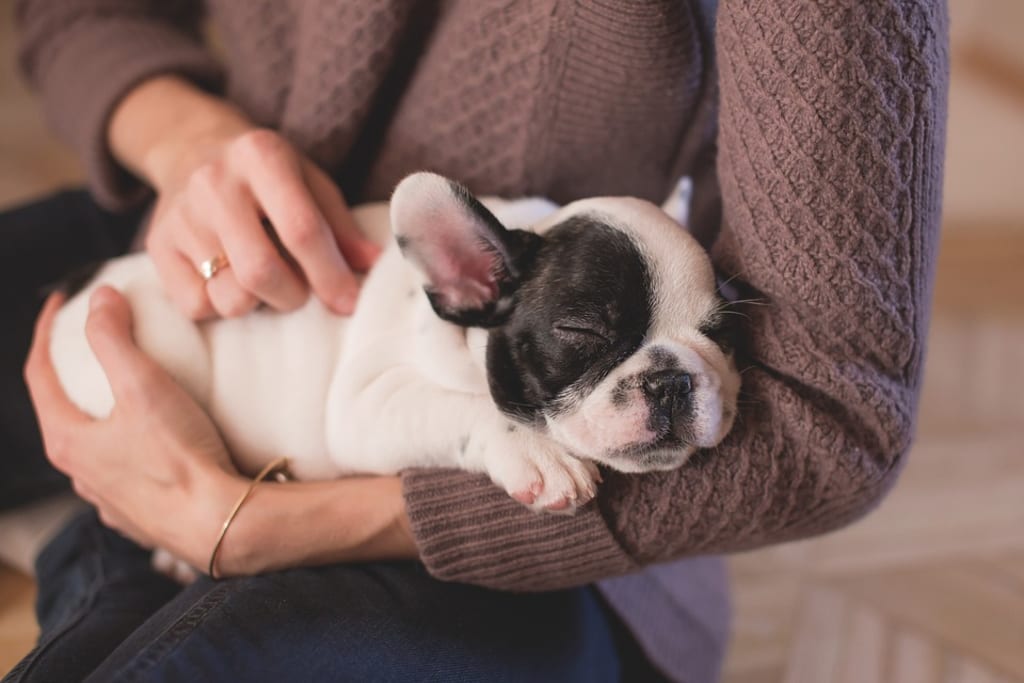 They say that the best things in life come in small packages. This is so true when it comes to small dogs. They are the most adorable, cuddly, and affectionate creatures on the face of the earth. When it comes to choosing a pet, it is important to pick one that suits your lifestyle. If you live in a small house or rent an apartment, a small dog might be a good choice.
Small dogs are great with children and other pets, therefore if you have kids or are planning on starting a family this is a good thing to keep in mind. If you are planning on moving or traveling in the future, having a small dog will make this easier when the time comes. Small dogs may not be the greatest guard dogs but they will certainly melt the hearts of everyone who they meet. Men, women, both young and old can't seem to resist the cuteness of a small dog.
People love puppies and the beautiful thing about owning a small dog is they look like a puppy indefinitely. Many small dog breeds have long life expectancies and keep a youthful and playful energy, far into their adult years. If you own a small dog, chances are you are known well around your neighbourhood. People love stopping to pat small dogs, which is great for socializing and making new friends. Your dog may even help you attract a future partner or BFF.
Having a dog is great for exercise and will help to keep you active. By having this furry friend in your life, you always have a reason to be outside walking and playing fetch.
Due to these reasons and more, having a small dog in your life is a blessing. Most dog owners would agree that their dog is more than just a pet — they are family. Some owners might even refer to their dog, as a "fur baby." With this cute little bundle of joy by your side or in your arms, how could you not smile?
16 Reasons that Having a Small Dog is Awesome

They are small enough to hold in your arms and snuggle.
They love to cuddle and are very affectionate.
They require less space and are perfect for downtown living.
They look so adorable in cute outfits!
They make great companions and are very loving animals.
They are easier to travel with, due to being a smaller size.
They can fit in cute dog carriers or side bags.
They are the perfect size for sharing a bed with when sleeping.
They typically have smaller appetites.
They usually get along well with children and other dogs.
They make great lap dogs & will snuggle into you.
They are so photogenic and are so freakin' adorable!
They are less costly because they require less of everything.
They are easier to walk on a leash because they weight less.
They won't scare your neighbours and friends.
They will help you make new friends because everyone smiles when they see you both walking down the street.
If you decide to get a small dog, why not check out adopting? There are so many dogs that could use a good home and require rescuing. I can't imagine anyone hurting such a loving and sweet creature, but sadly there are many dogs who are neglected and abused.
Contact your local animal shelters and rescues to see if they have any dogs who are looking to be rehomed. If you aren't ready to commit long-term to being a "fur-baby" mommy or daddy, you may want to consider becoming a foster care giver. This involved temporarily housing and caring for a dog, while the shelter is actively looking for a new owner.
Many shelters rely heavily on their volunteers to help with the day-to-day care of abused animals. Therefore, the animals would benefit greatly from your time. If you have some free time to spare, these pups could really use some TLC (tender loving care), so why not sign-up and help?
Dogs have feelings, much like humans do. Therefore, your love and affection will along way to giving a rescue dog a better shot at a new beginning. Want to learn more about adopting or volunteering at an animal shelter? Click here.
dog
About the author
Reader insights
Be the first to share your insights about this piece.
Add your insights