10 Subscription Boxes for Pets
As if you could show your love for them any more, there are subscription boxes for pets out there that any four-legged, winged, or scaly friend can enjoy.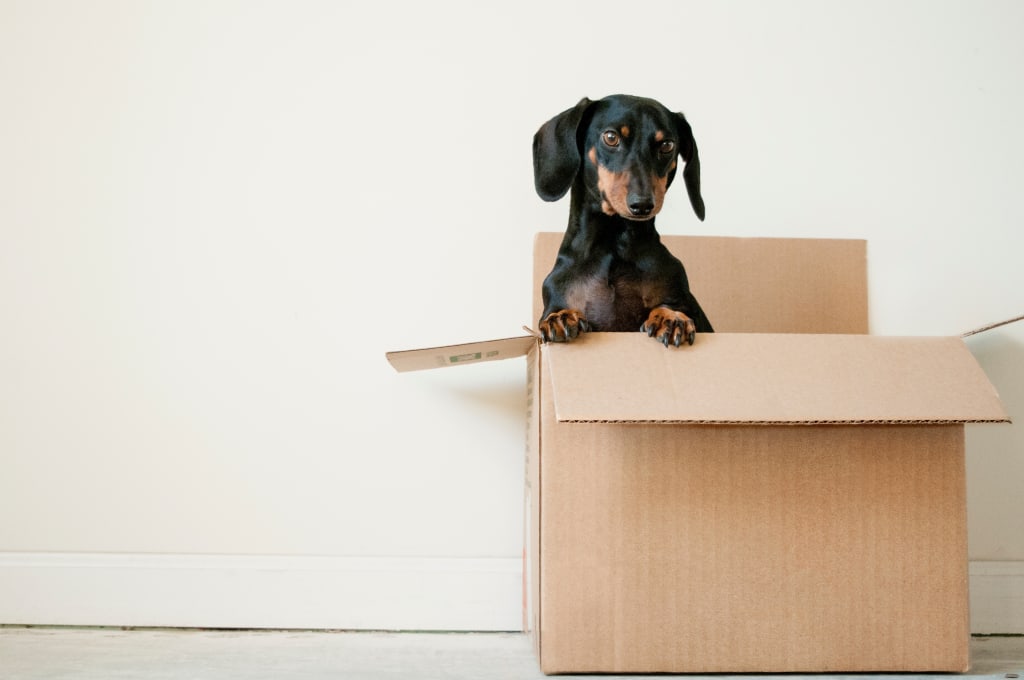 Without a question of a doubt, our culture is one that loves pet. For those of us who have pets, treating them like one of the family is only natural. What we inevitably want to do is spoil them rotten. Fortunately, giving our pets the treats and pampering they deserve is becoming both easier and more varied with the number of subscription boxes for pets available online. So regardless of whether you have a parakeet, a mouse, a doberman, or a tabby, there is a way to show your pet that you think they are the best.
On joining BarkBox, you will receive a range of durable toys and healthy treats that fit a specific, monthly theme each time the box comes in the mail. You'll also have the chance to rule out anything they are allergic too, and choose the pack your dog loves most based on his or her size. This box is a great way to give your dog new and fun things to play with every month, and to absolutely spoil them in every way.
Pros
It costs just $25 a month for $40 worth of goodies if you sign up for six months (Make sure to choose the bonus free gifts option, too!).
They offer specially designed dog toys.
Each month will restock the amount of different, healthy treats you have in the house.
Barkbox tailors everything in its monthly subscription box to your dog.
They can be given as gifts.
The service has been enjoyed by over 2 million happy doggies.
Cons
Free shipping is only available in the contiguous United States (Puerto Rico, Alaska, Hawaii, and Canadian dog owners will have to cough up an additional $8 for shipping).
Monthly plans are not available.
If you love your cat, but find they get bored of their toys as quickly as a small child, then you'll love this stimulating box of cat goodies. Packed full of toys that are handmade and designed to peak your cat's interest, this box will bring joy to your home, and to your feline friend. The products in this box are carefully chosen, and only the tastiest and most healthy treats are chosen for your pet.
Pros
There are monthly and bi-monthly plans available.
A proportion of profits goes to animal shelters and other rescue efforts, and you can even track the exact shelter your money has been given to with a unique code.
The subscription box is personalized with your cat's name.
It costs just $22.95 per month on all available plans.
There is anytime cancellation.
There is free shipping.
Cons
The boxes are not available outside of Canada and the US.
No money-back offers if your cat loves playing with boxes, but not the contents of it.
PupBox offers you a subscription box for dogs that provides you all the amenities of other like items, but specializes in useful guides you can use to train them in no time at all. If you are not sure where to start with training your dog, then this is the subscription box for you. It will walk you through everything from teething and house-training right through to useful tips for loving your pet through adolescence and adulthood.
Pros
PupBox helps you train your dog.
It is suitable for puppies and adult dogs.
It will save you time on finding the healthiest treats.
PupBox is a customized box for your dog, tailored to your dog's changing needs over time.
Cons
The subscription is pricey at $39 a month, although this comes down to $29 a month if you sign up for a year.
Shipping is free to the US, but $5 for Canadian puppies.
If you want to shower your dog with goodies but don't want to accidentally damage the environment by doing so, then this is the best dog subscription box for you. All of PawPack's products are carefully produced in an eco-friendly way, made by companies that are highly invested in the environment, support local communities, and improve the wellbeing of our pets. Without a doubt, your dog will love these premium and eco-friendly treats.
Pros
There are monthly and one-off plans available.
PawPack offers free shipping.
Cancel at anytime.
Replacement items are available if you are not 100 percent satisfied with what comes in one of your boxes.
They offer nutritious, healthy, and eco-friendly products.
Cons
Plans start at over $30 a month.
PawPack does not commit to donating a portion of its profits to good deeds.
If your cat loves clawing at the carpet or the side of your brand new settee, then you might want to check out this great subscription from Cat Claws. These boxes come full of must-have cat toys that help direct your frisky feline's attention onto something you don't mind being torn to shreds.
Pros
The boxes are offered at a great value, even at $33.90 ($8.95 is for shipping costs).
All products have been tested for cat approval.
Cat Claws' boxes are packed full of toys that will catch your cat's attention.
They come with delicious treats your cat will love.
Each box includes uniquely shaped and giant scratchers.
Cons
The boxes are only available bi-monthly.
The service is only available in the US.
The box is not personalized.
RescueBox truly is a remarkable company that has done a great deal for animal welfare, having donated over $40 million of profits to feed and vaccinate animals. Just like many other subscription boxes, your pet will receive a range of treats, chew toys, and accessories designed to make him or her happy after you purchase this subscription. In addition to that though, your subscription with RescueBox will be directly helping other animals that are down on their luck.
Pros
The subscription is available for as low as just $23.45 a month, and comes with a guaranteed $40 worth of products.
Their boxes provide for both dogs and cats.
The longer you commit, the more gets donated to animals who need help.
Rescue box has donated over $40 million to charity, and continues to donate actively.
A wide range of plans are available for you to choose from, as well as gift options.
Cons
They only ship to the contiguous US states.
Once you are signed up for a package, you cannot cancel before the full term is up.
Whether you are looking to treat your cat or your dog, this company has you covered. Each month, they send you a carefully selected box of treats that always comes full of products worth more than what you actually pay for. Each box is tailored to your pet, and includes both tasty treats and fun toys made exclusively in the USA and Canada.
Pros
Boxes start at just $15 a month.
Cancel anytime.
There are excellent range of toys and treats.
The boxes contain all-natural treats.
Each box is individually tailored to your pet's needs.
Cons
There is no commitment to donating a share of their profits from the company.
There are not a huge range of plans available beyond monthly plans.
If you have multiple animals in your household (and I'm not talking about your kids), then this company provides subscription pet boxes specifically for you. With a carefully selected range of products chosen organically (that is, not because of huge corporate partnerships), this family-curated box is probably the most varied subscription box available for purchase.
Pros
Boxes start at as low as $26 a month for an annual subscription.
There is free shipping to the US.
There are plans for dogs, cats, and households with more than one animal.
Box packaging is individually tailored with a photo of your pet.
Donations are made to pet-focused causes with your subscription.
Cons
The contents of each box are not individually tailored.
They only ship within the USA.
Don't worry, we couldn't leave all the other cute and furry little critters off this list. Hamsters are so often a family's first pet, and fortunately, this great company has designed them a monthly subscription box too! Each box gives them the range of healthy treats and adorable toys your pet needs to play with.
Pros
Boxes start at as low as $23.95 a month for an annual subscription.
There is no added sugar in treats.
This service features plans for guinea pigs, rabbits, gerbils, cats, dogs, and furry friends of all sizes.
Treats and toys that are designed for tooth health are included every month.
Cons
There are no donations to good causes locked in with your purchase.
If you thought you'd never find a subscription box for your birds, then think again! Polly Wanna Bird Box does one for any type of bird you may own. Each box includes treats, toys, and a range of other goodies that will bring joy to your birds and have them cheeping away happily.
Pros
Plans start at $30 per month.
Safe toys are the only ones included.
Polly Wanna Bird Box provides only the healthiest treats.
Each of these toys encourage foraging are included.
The boxes also come with therapeutic perches for your winged friends.
Cons
The boxes are only delivered to the contiguous United States.
Treating our pets like one of the family comes naturally; but until recently, it hasn't always been easy to pamper them as much as we'd like. Fortunately, there are now loads of great subscription boxes for pets that you can easily find on the market today. They are sure to make your cherished pet the happiest around.
About the Creator
Proud mom of three chinchillas, hard core Justin Bieber fan, watches Unsolved Murders religiously
Reader insights
Be the first to share your insights about this piece.
Add your insights