Adorable Toys Your Pet Needs
From kawaii tacos to cutesy poopies, these are the most adorable toys your pet needs — and deserves — to have.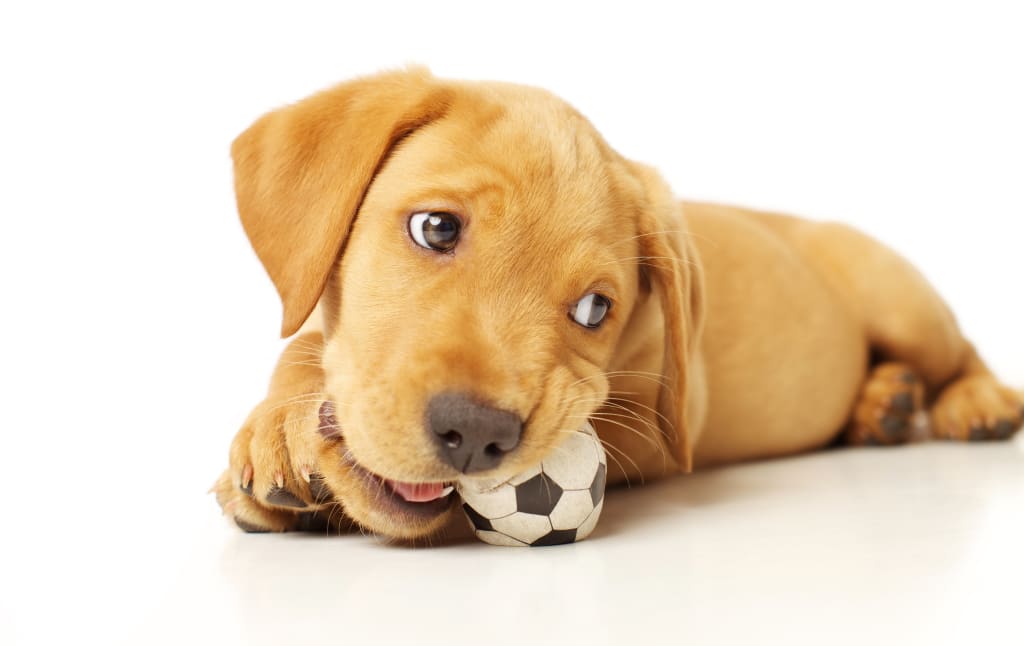 Pets are always super cute, and they only seem to get cuter when they're playing with a favorite toy. After all, there are tons of dogs on social media and cats on Instagram that have become famous for doing cute things with cute toys — and for basically breaking the internet with their cuteness.
Most pet owners out there love seeing their doggos and kitties playing with a brand new toy, just because pets are always super cute and happy when they get a new thing. If you love your pet and get a thrill from the "squee" of seeing them playing with a cute plushie, then this list of the most adorable toys your pet needs will make you smile.
Oh poop! This is one little dropping that you won't mind seeing near your pet. Sure, it might be one of the less adorable toys your pet needs, but let's be honest, it's still kinda cute in a gross way.
This is one of the most adorable toys your pet needs to discover — ever! It's a cute, smiling taco that squeaks. If you have problems with pets that beg whenever it's taco night, you finally can give them a taco they can play with while you chow down.
Perhaps one of the cutest squeaker toys we've seen in a while is this mouse and cheese plushie set that allows your favorite dog or cat to play "hide and go squeak." The mice can be popped in and out of the toy, so you definitely can give your cat a challenge if you want to.
This cute-as-sin sock monkey just wants to be Fido's best friend — and we're pretty sure your pet puppy will love to play with him, too! Fans of Paul Frank and classic 90s kitsch will find this to be one of the sweetest pet toys money can buy.
Looking for a quick Halloween costume for Fido? Turn him into Yoda or Shrek with this adorable headband. We're pretty sure this is one of the coolest adorable toys your pet needs in order to unleash their cuteness full-Force. (See what we did there?)
This is a toy that looks good enough to eat — literally. But, if you try to sink your teeth into this sweet-looking treat, you'll discover that it's a squeaker made out of mouth-safe vinyl. Your dog will love it, and also will enjoy its super-durable material.
This trio of zombie heads are made out of amazingly rugged and fun-to-chew Ruff-Tex. Ideal for dogs that tear up normal toys, these are the most adorable toys your pet needs to cause a stir — and possibly make enough noise to wake the dead with!
Your pet deserves a stylish pad of their own, don't you think? This super-cute teepee lets them have a little bit of privacy and comfort — and will undoubtedly get tons of compliments from anyone who sees it. Ideal for small dogs and cats that love to live it up in style, this is one of the cutest must-have cat toys ever.
Your pet might not be nothin' but a hound dog, but he can still kick it like the King with this super-cute PB and Banana Sandwich plushie. The legendary food Elvis ate may not have been that good for his health, but this toy will definitely be good for your dog's style.
If you (and your pet) are fans of Elvis, it's easy to see why this is one of the most adorable toys your pet needs to get. Your dog will love this, especially when they get to sink their teeth into the plushiness of it!
Donuts are now the cute food object of choice, so if you want to make sure your dog keeps up with the trends, you need to check out this ultra-kawaii blue donut squeaker. It's small enough to be a great toy for small dogs, but rugged enough for big dogs to enjoy, too.
Of all the most adorable toys your pet needs for their diet of cuteness, this one is the most versatile. Its ring shape makes it a great pick for pets who love to play tug-o-war, while its chew toy texture is great for hard chewers.
Cushy and plush, this awesome dog bed will be the only sneaker you'll ever want to see your pet near. Ideal for small dogs and cats that tend to need a nice little nook of their own, this is one bed that's totally sneakerhead-approved.
This squeaky toy is designed to float in water and also be tough enough to withstand a good chewing. If you're looking for unicorn-themed, utterly adorable toys your pet needs to see to believe, this squeaker is just what you need.
It's a good distraction for out-of-control pets during swimming time, and works just as well with furry land-lubbers too. No matter how you look at it, it's a perfect gift for the pool-loving pooch in your life — or even your young toddler.
It's true! Your small dog or cat can have their own House of Mouse, all thanks to Disney. This Minnie Mouse-themed dog hut allows your pup to snuggle up stylishly, all while adding a little Disney magic to their lifestyle. If you love Minnie Mouse, this is one of the most adorable toys your pet needs to have.
Want to get your cat Instagram-famous? Of course you do! That's why one of the more adorable toys your pet needs to achieve fame are these ultra-kawaii hoods — each of which has an aquatic theme. Sure, your cat may not like wearing a hat, but it's so cute that it's a must-have, anyway.
Reader insights
Be the first to share your insights about this piece.
Add your insights