10 Cat Instagrams You Must Follow
Here are ten cat Instagrams too precious to ignore for another second. Meow!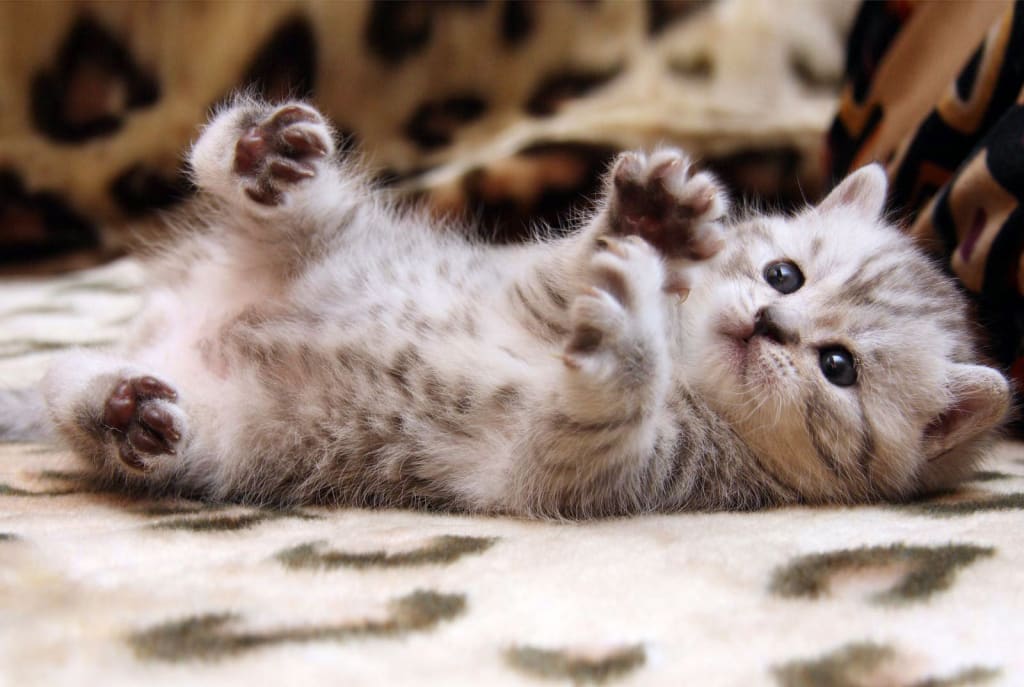 The internet adores cats–that much is obvious to any human being who has ever been on Instagram. The website is full of adorable pages full of pet cats hopping and lazing through life, looking cute and precious the whole way through. Or cool and mysterious. Whatever the case may be–or whatever your preference be–there is a plethora of cat pages, too many for one person to go through in one lifetime. Allow us to make things easier for you. Here are ten essential cat Instagrams that you would be a fool not to follow.
Sphynxlair brings us the Daily Nude–a daily dose of bare-skinned Sphynx cats being just their adorable, precious selves. Photos are collected from all over Instagram using the #sphynxlair across the cat Instagram blogosphere. The result is an Instagram account featuring the very best of Sphynx cats. If you like 'em, this is basically catnip for you.
Pudgethecat is a rolly-polly little kitty who lazes about all the time, but still looks adorable. Despite being a girl, she has, according to her account description, a better mustache than you. That's all you need. How can you not fall in love with a feline that precious?
Iamlilbub is a cute, derpy cat. This cat Instagram follows the adorable little kitten around, chronicling her cutest, sweetest moments. While many cats can sometimes seem cool and in control, this sweetie never looks anything but cuddly and adorable.
Hamilton the Hipster Cat is an adorable little fluffball who tends to look adorable and nonchalant doing everything. You ever see a kitten who can knock over a pile of dishes, and then look at you as though saying, "What? What happened? Human, did you see something?" Well, if you find that look adorable, then follow this cat Instagram. Every picture on this page features this cutie wearing that exact look.
SNOOPYbabe is a fluffy little boy whose photos are fairly beautiful and adorable. This photogenic kitty tends to appear in photos that mostly emphasize pastel, light colors, which are very pleasing to the eye. A visit to this page leaves you feeling at ease and happy, as though you have woken from a short little cat-nap.
Oh, and the cat is a cutie-patootie. That too.
Cats of Instagram is another collection Instagram, compiling photos of cute cats from all over the website. Adorable kittens. Cool kittens. America. Europe. Asia. This is a collection of the best photos on the web. Follow here for the main artery of adorable cat content.
PrincessMonsterTruck–dark, mysterious, and precious. This cat Instagram possesses a darker edge than other entries on this list. A NY cat rescued by a kind owner, PrincessMonsterTruck looks awesome in every photo she's in. Knowing she's a rescue makes you want to comfort her...but, at the same time, she can probably beat you down like the peasant you are, so stare in awe at this monster truck princess.
Richard Kitty is a beautiful rescued kitten from LA. The precious cat has some of the most stunning eyes on Instagram. Once you're done looking into the depths of his eyes, you may notice Richard's subdued nature. His calmness. This cat Instagram really puts you at ease as you browse the catalog of cat photos.
SamHasEyeBrows is an adorable cat whose black patterns on his fur almost makes it look as though he does have eyebrows. Regardless, this curious little cat has an almost contagious curious streak about him that makes it impossible not to love this cutie.
Grumpy Cat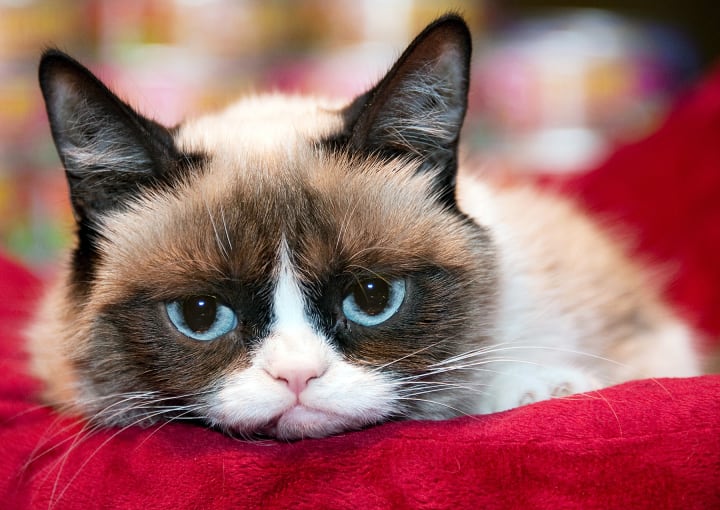 RealGrumpyCat is so famous they actually ended up making a movie about her with Aubrey Plaza. This titan of the cat Instagram sphere started off like many other Instagrams, but has evolved into something giant, something unstoppable and all-powerful. Grumpy Cat is kind of a big deal.
About the Creator
Just trying to take down the patriarchy while playing video games and eating too much pasta.
Reader insights
Be the first to share your insights about this piece.
Add your insights