Yes Honey Collective CEO Tirzah Johnson On Building Her Empire
Tirzah M. Johnson Expanding her brand one city at a time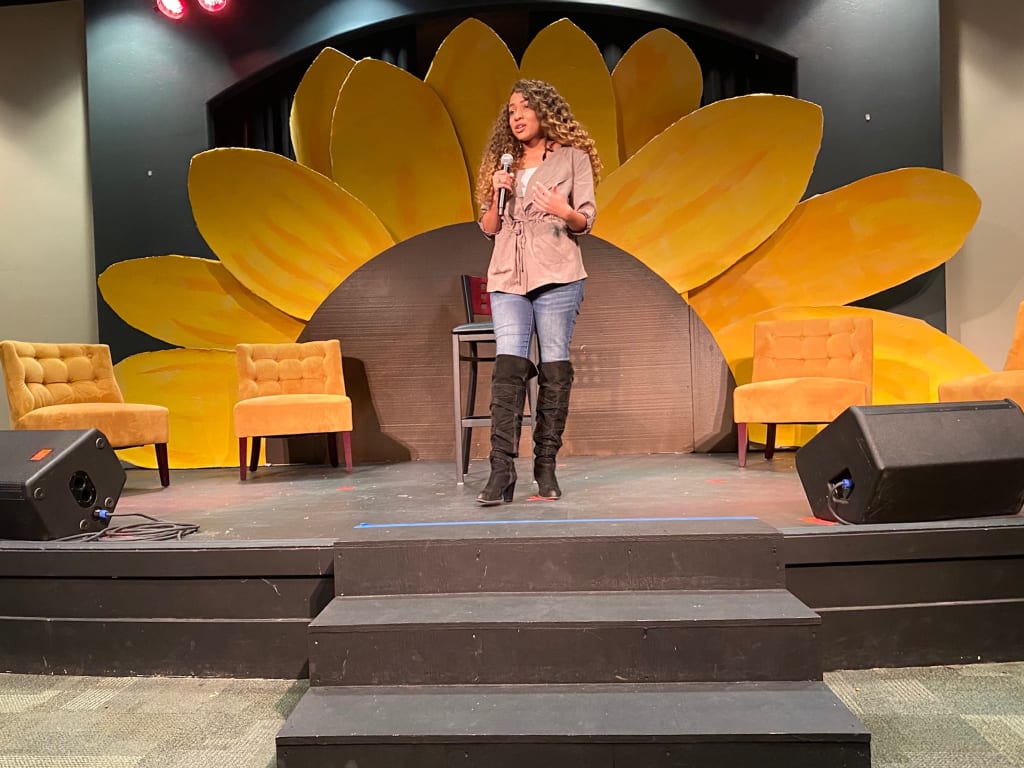 Photo by Brandie Rovito
YesHoney Collective is a Creative Brand Development community that offers accountability coaching and brand strategy to help businesses prosper. YHC also host entrepreneurial events to bring together the top business coaches in its network to provide actionable business content for
Social media accounts:
twitter.com/TirzahMonee & instagram.com/TirzahMonee
instagram.com/YesHoneyCollective & twitter.com/YesHoneyCo
yeshoneycollective.com & tirzahmj.com
M: It's an honor to sit down with you all. Tell us a little about your brand and how you've come to this vastly successful peek in your career.
Answer: YesHoney Collective has really been a journey in its development. When I finish grad school I realized I had won all these awards for business and finance but I had alienated my network while I was in school. I needed an approachable way to introduce myself back to my network as an entrepreneur instead of a web developer so I created YesHoney Official which was a lean little e-commerce company.
We developed our own micro-influencers, collaborated with local artists, and participated in a few pop-ups. This allowed me to get people familiar with the YesHoney Name. As we had more photoshoots, I kept coming across creatives who were not confident enough to accept payment for their work but were phenomenal in their craft. That is how the Collective was born.
I launch YesHoney Collective events to help local creatives learn the entrepreneurial skills they needed to grow their brand but then something crazy happened. There was a massive Black Tech Twitter movement that was inspired by a tweet by Pariss Athena. Thousands of Black tech people were connected in a thread that ultimately launched my accountability coaching service. I threw out a tweet and landed 16 consults within minutes. Since then I have worked with more than 400 people and still counting. I have hosted brunches, international digital summits, and our own conference. It has been such a journey.
M: Who are the clients/what are the projects that you most enjoy working on?
Answer: Millionaire Mindsets was one of my first brand strategy clients to take off. Xavier C. Miller doesn't get enough credit for being a great writer. He had amazing content so we elevated the imagery he used to promote his brand on social media he went viral within the next few weeks. His podcast is currently one of the Top 50 Business Podcasts.
• Phēnyx Athletica is an athleisure apparel brand that reminds high performers to Rise Again. Founded by serial entrepreneur Ogechukwu Madu, this brand has had seen great success with a pivot into the supplement and wellness industry. The brand highlights amazing high performers on The Phēnyx Lounge.
Beez is Software Engineer, Entrepreneur & Business Coach. She is the author of "Financial Starter Kit: Gain Financial Literacy and Avoid the Pitfalls of the American Dream", the creator of the app 'Gifitize', and now an Amazon Top Seller. We worked together at a pivotal time in her entrepreneurial journey where she learned what it really meant to bank on herself.
Rich Point of View is probably one of the most actionable clients I've ever had. He's a serial creative, entrepreneur, and Investor. He shares his strategy of how he went from 0 to 10 million views using Pinterest in his book Pinterest Profits.
M: How do you feel you make a difference in the world?
Answer: I connect people with others that are in alignment with their vision. Being an entrepreneur is challenging if you don't have the right resources and support system. I do my best to make sure people have the expertise to serve and accelerate each other.
M: Tell us about a time when you showed determination to continue as an entrepreneur
Answer: When I first launched my brunch series, we had a great turnout but the traction slowed after the second or third event. It was right before my 5th event that I was ready to quit and throw it all away but was talked out of it by some close friends(they were literally in tears).
The next event only had only 5 people but that was the day I realized I was doing something right. They were not people I knew personally but through my social media who needed the information and wanted to support.
Those 5 people had a collective social media following of about 20,000 people. So when they shared photos and tweets about my event, I had over 30 people at the next one. Some people had even traveled out of state which blew my mind with it being a free event. From that event, I was able to launch my 2020 Vision Conference. It was quite the lesson.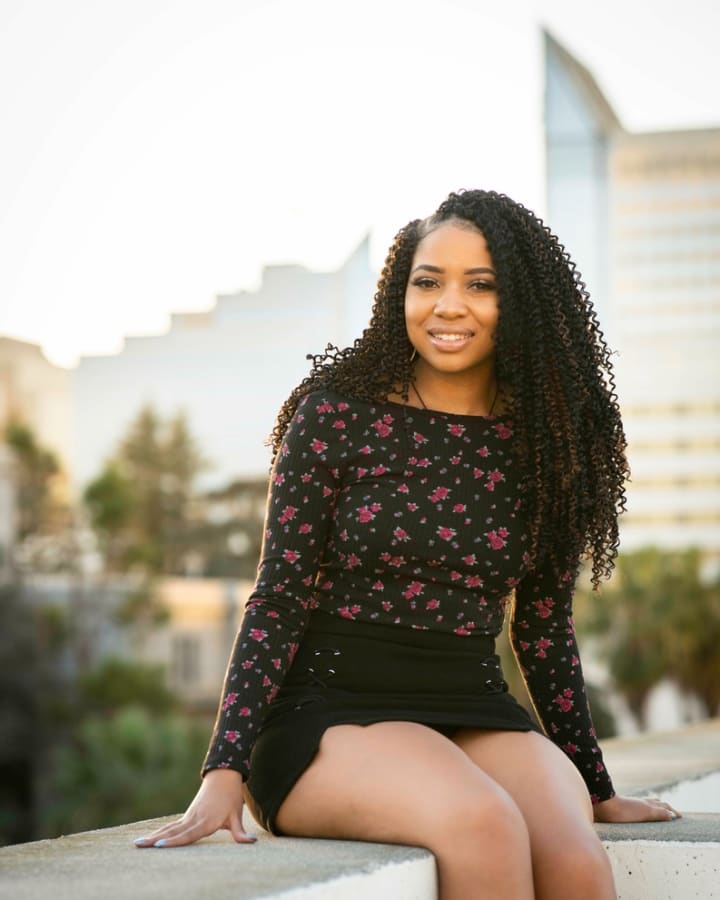 Answer: We have a people-first approach. We are big on storytelling and not sugar coating the hardships of entrepreneurship. We want people to see the level of tenacity and accountability it takes to be an entrepreneur.
We are encouraging. I consider YesHoney Collective an auntie brand. My community loves to cheer people on and see people win and share resources across the table. It is a beautiful talent pool of specialists that look out for each other.
We are accessible. We have a community of people at varying skill levels that support each other regardless of status. We connect the newbies with the experts so everyone can grow together.
M: Give me an example of when you worked irregular hours?
Answer: When I started my e-commerce company YesHoney Official my schedule was atrocious. I worked for Amazing You Boutique on the weekends at pop-up events. I still had a demanding day job at the time and still managed to teach college
M: Being an entrepreneur is a 24/7 job, how did you get ready for that?
Answer: I secured a business degree to convince myself I knew enough to start my own business. It took another year for me to feel secure jumping into entrepreneurship full-time even after that.
I planned a whole launch event mapped out. I had a lot of experience working across different industries but I spent months coming home every day putting in 4-6 hours of work to be ready to launch.
Every time I got upset or someone told me I shouldn't quit my job I gave myself one "yes." Much like playing a game of hangman. Downtown parking upset me, so I created my logo. My family said to keep my job, so I built my website. Someone spelled my name wrong in an email again, so I filed my LLC, set up my CRM, established my accountability partners, etc.'
It is a bit comical reflecting on it but this company was built on a lot of doors being shut in my face. I believe the breaking point was getting into a car accident and not having my desk adjusted. That was it for me. I launched YHC in 2018 as a digital design agency with free brunch events.
M: How did you acquire the ability to work under pressure to beat meet deadlines as an entrepreneur?
Answer: Many entrepreneurs are big on the "move fast and break things" mindset. When I was younger I used to work on so many projects at a time that I eventually burnt out because I was starting from scratch each time.
Now I am a little bit slower the first time I tackle a task because I prioritize systemizing things. I know that when I take the time the first time to create templates for myself I can optimize it upon each iteration. This allows me to speed up my delivery by following a clear proven process.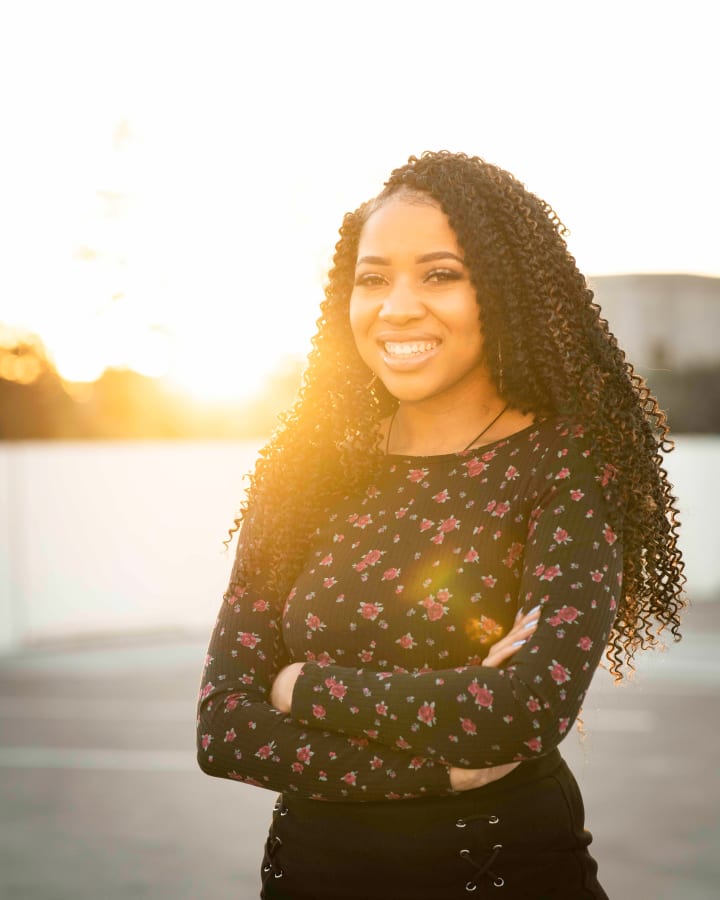 M: What is your favorite inspirational point, place, to develop new brand developments?
Answer: I get my best ideas when I am sitting near water or traveling. I keep a notebook around me almost all the time to jot down my thoughts or outline new ideas.
My brain is constantly making new connections so sometimes being in familiar places too much limits my creativity. Traveling and meeting new people who contrast my perspective is essential to my creative process. I try to get away at least once a month to brainstorm new ideas.
M: Which current public figure, are you inspired by or appreciate the most?
Answer: It would have to be Oprah Winfrey, hands down. I watched a video at some point that talked about how she was Baltimore's WJZ-TV for being too "emotionally involved" with the stories she reported but I think that is one of the things I loved most about her growing up. I have always admired her ability to connect to people and share their stories in a way that felt authentic.
She was a black woman in business who was emotional, spiritual, and a genius in her own lane but more than anything, I think I loved her dedication to giving.
If there is anything I want to emulate most from her would be to put myself in a place to give abundantly. I watched her Christmas special every year not because I wanted to be in the audience but because I wanted to understand what it took to be in a position to give like that.
How do you handle stress?
Answer: If I have 99 problems, most of them can be solved with sleep, tacos, or both. Outside of that, I have amazing accountability partners to see me through my challenges and an awesome team that doesn't mind jumping in to balance the load when I get in over my head.
I think it is important at times to also give myself permission to turn off my phone and unplug at least once a week so I can check in with myself, meditate, and journal. These things keep me balanced.
M: What are the three qualities you feel an entrepreneur must have?
Answer: Grit, Self-awareness, Discipline. The most important in my opinion is discipline because it will carry you in times where the other two become weak.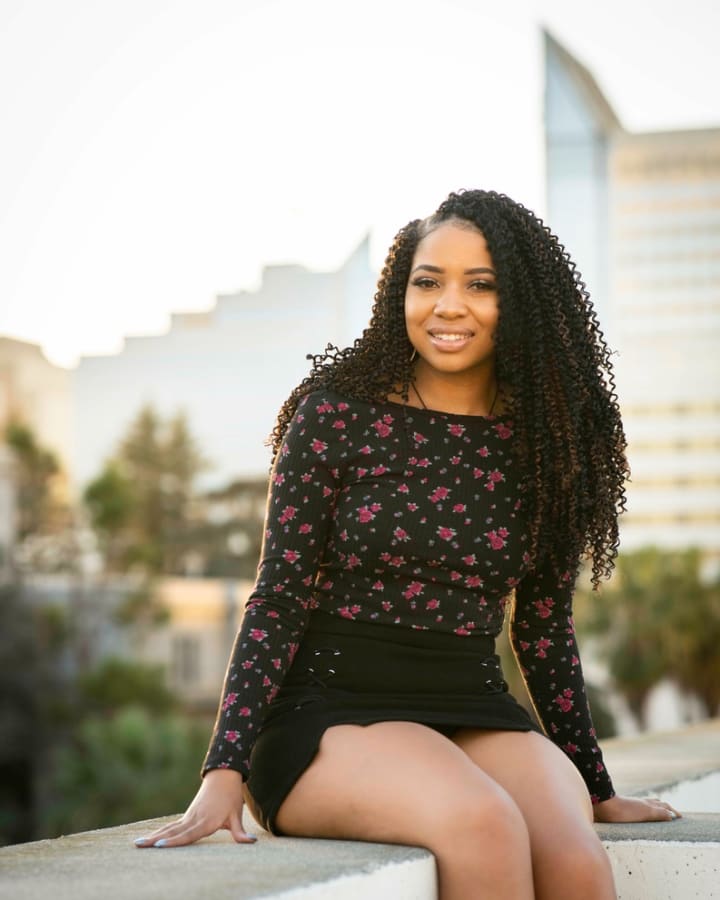 M: Where do you see your business in 10 years? How do you plan to get there?
Answer: We will create YHC Business grants, Scholarship programs, developed the pilot program for an entrepreneur academy, and have launched our nonprofit.
I am taking things one step at a time. My focus right now is developing or core events models and getting results for the amazing business owners that move through the programs we currently provide.
M: It was a pleasure speaking with you thank you for joining us
Answer: Thank you for having me, it has been an honor.
About the Creator
Has been writing for Vocal since Feb. 2021 covering lifestyle fashion and entertainment
Reader insights
Be the first to share your insights about this piece.
Add your insights